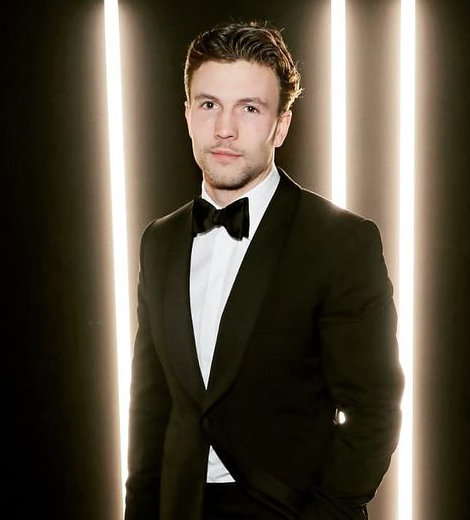 Brilliant English actor Leo Suter is one of the most modest and restrained artists that we have as of today. Although an out-of-par talent and known actor, Suter seldom shares his personal life in the media. 
Consequently, people are as keen as mustard when it comes to garnering information regarding his personal life, specifically regarding his partner and if he is gay.
While some speculations about the 'Vikings: Valhalla' actor are easy to debunk, some are tough nuts to crack. 
Leo Suter's Partner
Suter, one of the very low-key personalities, has always believed in making headlines for himself with his on-screen presence rather than off-screen life. 
This off-balance of on-screen and off-screen life has made it difficult to extract any particulars in regard to his dating life. 
Suter is a private person with no social media, but when it comes to questions like, "who is Leo Suter dating?" and if he is single or not, we might have an insight into it.
Although many details of his partner are hardly available, his gay rumors do open up a door to understanding more about his love life. 
A Look Back To Viking: Fans Shocked By Lagertha's Vengeful Act in the 4th Season of History's 'Vikings'
The 'Victoria' actor played the role of Edward Drummond, one in which he shared romantic feelings towards Lord Alfred. 
Which he portrayed wonderfully, but as wonderful as it is, by the looks of it, people took it quite literally, which eventually gave rise to some gay rumors. 
The two on-screen partners had to express themself in low light as for the historical era, homosexuality was still a taboo. Although the on-screen characters had a hard time expressing their love, they had their share of joyful and romantic moments, at times leading to a soulful kiss. 
Jordan Waller, who played Lord Alfred, is one charming man himself, and when the two share the same space together, they shower colors of love, which is reflected so wonderfully that people cannot help but ship them as real-life partners.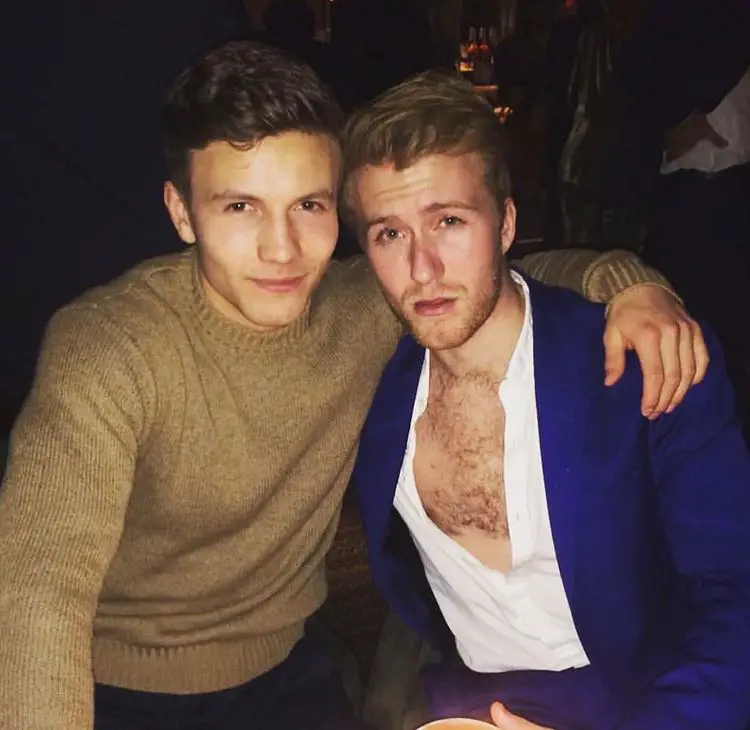 Leo Suter Alongside His On-Screen Partner Jordan Waller (Source - Instagram)
However, that obviously is not a reality. But do not be sad Suter and Waller shippers, as Suter's character is actually engaged to Waller's character, his on-screen partner. 
Therefore, one can grasp how the rumors might have come afloat. The contrast of the unavailability of the details of his real life and his love storyline on his shows is quite confusing. 
But to clear the air for the fans with queries 'if he has a wife?' the answer is a clear no he does not have a wife in real life, nor does he have a wife on the show.
Also, he has not mentioned anything regarding his sexuality, so we cannot speculate him to be gay as well. 
More on Leo Suter
Suter was born on September 26, 1993, in London, England. Completing his education from Colet Court, St Paul's School, and New College, Oxford in Human Sciences, he quickly ascended to bagging mainstream success after years of his theatre acting experience. 
His most prominent role in theatre was Patsy in 'The Wintering' by Oxford Playhouse. 
He then was featured in 'Malefient' in the role of a young man, then in 'Fallen' as the role of Trevor Beckman. 
Suter was deemed to be equally successful with his television appearances, the most notable being 'Victoria' and also 'Clique' and 'Sanditon.'
Suter, who is 28, has a smooth road to success as he has already paved his way, so it will be a treat to see where life and cinema will lead him in the future, and it sure will be good. 
Also Read: Vikings' Star Ben Robson: Found Success at Middle Adult Age, Rumors Of Dating with Prince Harry's Ex-Girlfriend
He will soon be seen in 'Vikings: Vahalla', a Netflix production and a spinoff to History's 'Vikings.'