After Lexi Hensler split with her boyfriend of 1.5 years she shocked everyone by introducing her new boyfriend so the question is "Who Is Lexi Hensler Dating currently?"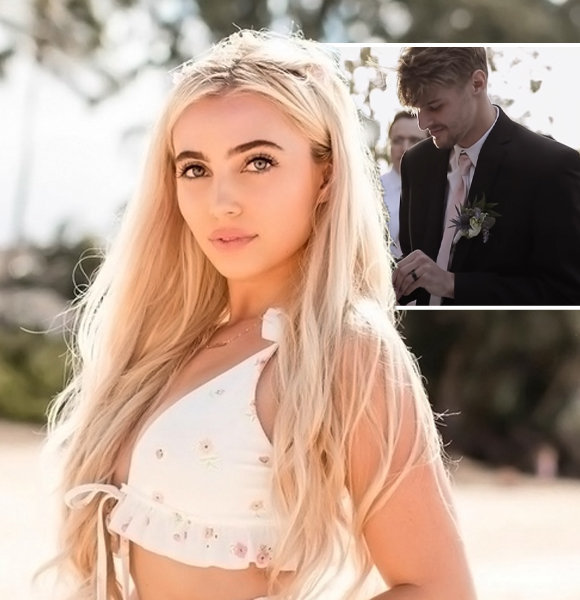 "For those of you who dont know Christan WAS my boyfriend for a year and a half .... its been couple of months since we broke up." Said YouTuber Lexi Hensler while addressing her breakup for the first time on her YouTube channel. 
The video with over 3 million views was posted in late April (25), 2021, after Hensler started getting more questions regarding the reason for the split or its confirmation. 
Split With Boyfriend 
After dating for a year and a half, Hensler confirmed that she and her boyfriend, Christain Wilson broke up. On the YouTube video titled "we broke up," she said that she wanted to be in a "clear headspace" before addressing the situation. 
She very transparently sat down with her 3.43 million subscribers and discussed the matter further. She quoted- 
"I didn't wanna come on here crying and emotional... you all [subscribers] are a part of my life.. i ofcourse always wanna be honest and transparent with you guys as much as I can"
Lexi Hensler Confirms Her Breakup With Her Boyfriend
The YouTuber, however, shared that she has decided to keep the matters of their relationship concealed with respect with her ex-boyfriend but also said that nothing bad happened between them. She said, 
"It just didn't work out and that's okay ... I do really want to say that I have nothing but love and respect for my ex and I truly want nothing but the best for him"
The pair quickly became social media's favorite couple after confirming their relationship in October of 2019. They were best friends before they decided to give their relationship a chance and be together. 
Personal Relationship of Another YouTuber: YouTube Star Luke Brooks Dating Someone? Who is His Girlfriend? Gay Rumors
The famous social media star first introduced her boyfriend on March 9, 2020, on a YouTube video titled, SAYING "YES" TO MY BOYFRIEND FOR 24 HOURS!!! (Meet my bf).
Within 10 seconds of the video, she introduces Christian as her "Boyfriend" and reveals that they had been best friends for two years before they decided to date.  
Cut to today; the two don't follow each other anymore on social media platforms. Hensler now seems to have moved on with another social media star and also made a video about it. 
Who Is Lexi Hensler Dating?
"You know after many failed tinder dates.. I have finally made a love connection,"
Hensler introduced her new boyfriend on her channel and surprised her friends with her new man. The man was none other than Vine and Instagram famous Twan Kuyper. 
Kuyper and Hensler decided to surprise their new relationship status to their friends and catch their reaction. But as soon as the title dropped and people saw Twan, her fans had a shocking reaction only to later know that it was all a prank. 
Yep, a PRANK!
Within the first minute of the video, she reveals that they were just kidding with their friends, and Twan was still her good friend. 
By the looks of it, Lexi is just having fun in life, making content on her social media, and enjoying times with her friends and family. 
Hensler, back in 2019, revealed that she was single for a few years and liked to "put all her energy on herself, friends and family."
Issues In Personal Life Of: Kandee Johnson And Her Tumbling Life With Irresponsible Husband; Finally Happy With Her Boyfriend?
More On Her Family
Lexi's real name is Alexandra Hensler, and she has a mother and an older brother. 
She also usually features her mother on multiple of her YouTube video. Hensler credits her mom for all the sacrifices she has made for them and says that she is proud of her mother. 
On May 9, she took to her Instagram to wish her mother a happy mothers day. Sharing pictures with her mother since her childhood, she wrote, 
"you truly are the definition of a mom, you love unconditionally, you sacrifice, you care for all children! We've been through some crazy stuff together and I couldn't have gotten through any of it without you! So proud of you and everything you're doing to help kids around the world"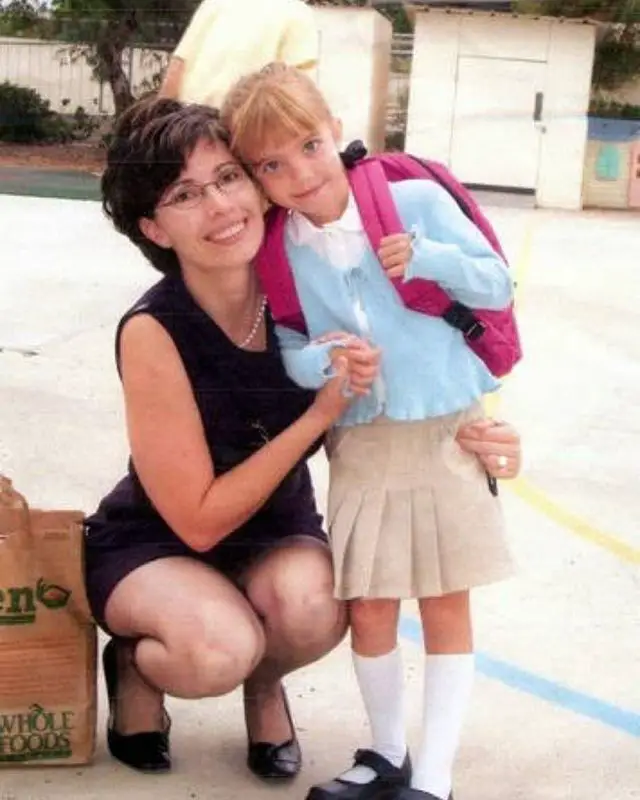 Lexi Hensler And Her Mother (Source Instagram)
Her mom runs a children's hospital in San Diego, and she regards her mother as a role model. 
As of now, she is single, and fans have continued their search to find the perfect husband for the Youtuber. She continues to make YouTube videos and Instagram content for her fans and followers.