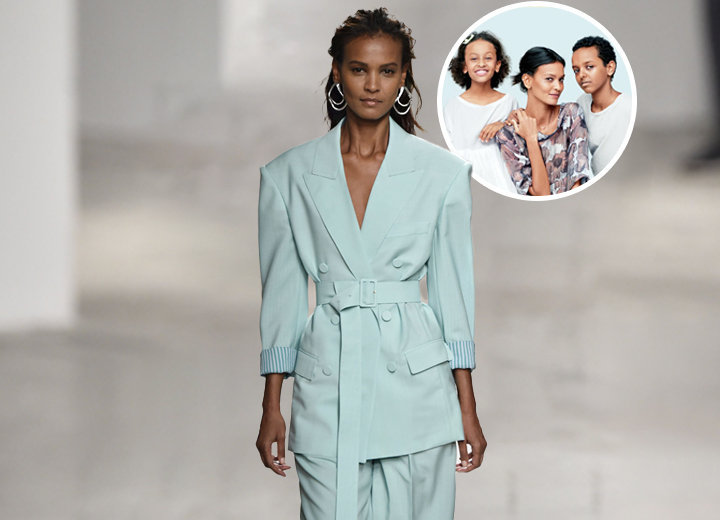 Stunning the world with her beauty and brilliance, Liya Kebede is a well-celebrated Ethiopian multi-million dollars net worth holding model and actress.
Getting on with her successful line of work, let's get to know the multi-talented star a little closely.
Starting with her dating life and answering a famously asked question,
Who Is Liya Kebede Married To?
Single now, Liya was previously married to her boyfriend turned husband, Kassy Kebede, in the year 2000.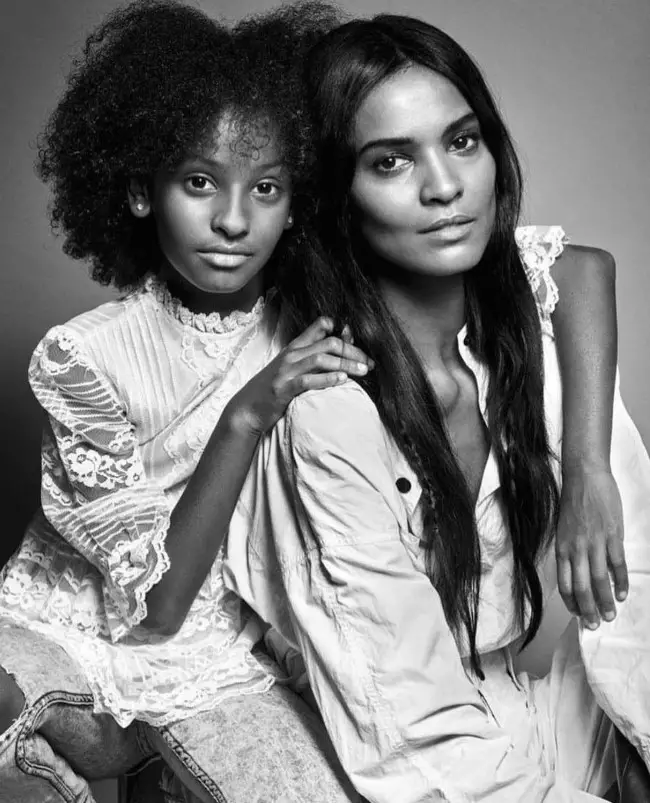 Liya Kebede with Her Daughter Raee Kabede (source: Facebook)
Former husband Kassy, also known as Kassahun Kebede, is the founder and Managing Partner of Panton Capital Group.
Panton Capital Group is a hedge fund located in New York that focuses on credit strategies.
Moving on, the star got a divorce from her former husband in 2015, recalling the moments, she stated,
"I moved to New York with my then husband, my ex-husband. I was, like, 21 or something. 20?"
The details of how the couple met or fell in love are not made public and kept very intimate.
Sharing her first son Suhul Kebede with her then-husband, 'The Best Offer' star recalled the memories as,
"Very quickly I had my son. I had a family life very early on. I was pregnant on my first real show, which is kind of crazy. Nobody knew."
"I was throwing up every two seconds in the bathroom. I was so sick and somehow managed to walk that stage. It was hilarious."
Adding to her family, the actress then had her beautiful baby daughter Raee Kebede with her former husband.
Read About: All about Omar Epps's Spouse, Kids, Net Worth & More
Sharing two children with her ex-husband, the former couple is now co-parents with flourishing careers.
Liya Kebede's Career and Net Worth
The mother of two kids started her professional journey when she attended a French international school.
While the actress was in attendance, she caught the eyes of a director who introduced her to a French modeling agency (BOF).
After one interaction and one life-changing decision, the star went to Paris to start her career, and later on, she moved to New York.
Starting off strong, Liya's first major gig was with Tom Ford when she blessed the ramp at Gucci.
Adding on to the exemplary line of work, the star had doubts about her career after her pregnancy. 
You May Like: Mary Calvi Shares How She Makes Time for Her Family Despite Demanding Career! Take a Look
But as wonderful as she is, the actress gained tremendous fame and bagged a cover of Vogue Paris.
Liya was even asked by Estée Lauder to become their first black spokesmodel, which surely added to her rising net worth.
And guess what, all of these deals after she gave birth to her firstborn, which made all her doubts go away and increased her net worth as well.
Moving on, after her second child, the star started a shift in her career, which is a successful clothing brand Lemlem that holds and signifies her roots in African culture.
With all these accomplishments, the star, who stands tall at a height of 1.78 m, now holds a raving net worth of $18 Million, according to Celebrity Net Worth.
Earnings from her clothing brand, brand deals, walks, and many more streams of income have added to her net worth tremendously.
Stay with us for more updates regarding the star's personal and professional life.