Entertainment
Lloyd Banks, A Millionaire Rapper Seperated With His Wife?
Rapper Lloyd Banks is known for his success and hefty net worth however recently he caught the media attention because of his separation from his wife.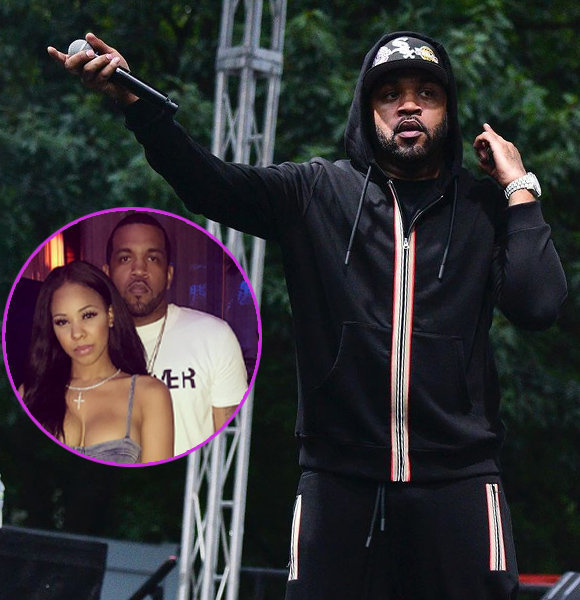 Hip Hop fame Lloyd Banks's captivating talent has helped him garner millions of fans worldwide. But, more interestingly, he has accumulated a hefty net worth from his two-decade-long career.
How Much Is Lloyd Banks Worth? 
Lloyd Banks is worth a staggering amount of $9 million. He heavily earns from sales of his music albums. He began his career as a part of East Coast hip hop group G-Unit, alongside 50 Cent and Tony Yayo.
The group released their debut album, Beg for Mercy, in 2003, and later, Lloyd released his solo album, The Hunger for More, in 2004.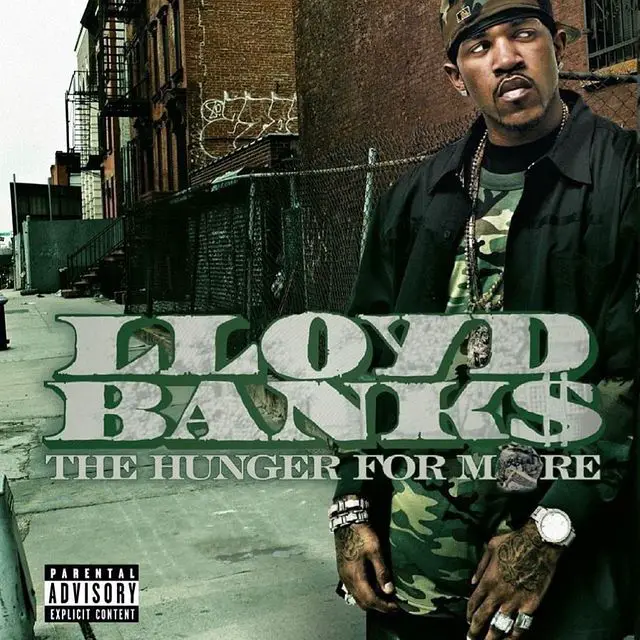 Lloyd Banks's The Hunger For More Official Poster (Source Instagram)
He has released 12 albums to date, both solo and along with the group G-Unit. The group, later on, signed a deal with EMI.
With accumulated assets worth millions, Banks has his own store named BVNKVAULT, where he sells his autographed poster and merches.
His inevitable love for jewelry is no new news to his fans, but for everyone else, Banks is a jewelry fanatic. From diamond-studded chains to watches and rings, you name it; the rapper has it all.
His concert tours that are usually sold out after the announcement also add to his hefty net worth.
Alongside a successful and further promising career, Lloyd shares the fruits of his hard work alongside a happy family of four. However, a post made by his baby mother earlier this year (2021) revealed all the cracks of his seemingly happy married life.
Learn About Another Famous Rapper: Foxy Brown Welcomed A Baby; Go Through Her Dating Affair To Know Who The Baby Daddy Is
Deemed Unfaithful In Marriage?
"Today is my anniversary of 5 years, I've been faithful, loyal and that got me no where. Today is also the day I take back my life and decide to focus on me."
This statement was posted by Cris, who goes by the Instagram handle, caviarchris. Cris is the baby mother of Bank's children.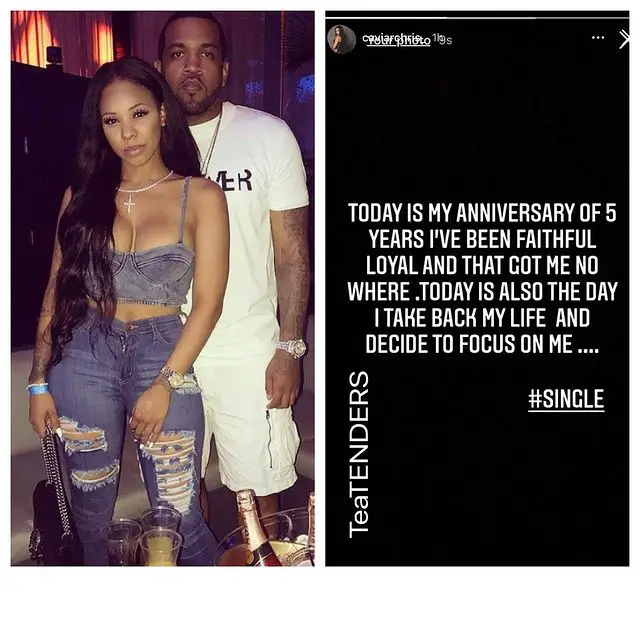 Lloyd Banks's Wife's Instagram Story Regarding their Separation (Source Instagram)
While fans from all around the world were waiting to see what wonderful words the couple would exchange on five years of togetherness, Cris made an announcement that swept everyone off their floors. She ended the statement with a hashtag that said it all.
#Single.
Cris emphasized on how she was loyal and faithful in the relationship, which might have been a hint that the rapper wasn't?
As the media ran through their own versions of the story on the matter, Liveramp Up cannot confirm the speculations as official statements have not been provided yet.
However, what is known is that the pair are now separated after five years of being together.
But things were good until it wasn't on the relationship. The pair welcomed two children together, a son named Christopher Lloyd III and a daughter named Christina Ryann Lloyd.
On March 5, 2019, the "On Fire" rapper introduced his newborn to his Instagram followers with a caption,
As we continue on...my baby boy! Christopher Lloyde III
Banks had made a similar announcement on his Instagram account after his first child; his daughter blessed his life on December 22, 2016. Banks regarded the birth of his daughter as "Happiest time of my life" and welcomed daddy's little girl to his hundreds and thousands of followers.
Although the married life of banks might be trembling as of now, he has invited significant positiveness in his life, especially after the arrival of his new album after almost 11 years.
Similar Story: Once Nearly Married; Rapper Bow Wow Shares A Tumbling Relationship with Girlfriend
More On Lloyd Banks
Born on April 30, 1982, Banks is 39 years of age as of 2021. Lloyd's real name is Christopher Charles Lloyd. During an unfortunate event on September 10, 2001, Banks was shot twice while leaving a nightclub in Queens and thankfully survived the attack.
His 2005 chartbuster, "On Fire," was nominated for Grammy under the category of Best Rap Solo Performance.
Lloyd did continue to release music here and then, but his awaited 4th album only came after 11 years of wait on June 4, 2021, named The Course of The Inevitable, which sold 12,000 copies in the first week.
The rapper has let his fans know that he will continue releasing more music and the enthusiasm of the fans to listen to their fav's music goes on to describe why Banks still continues to do what he does coming into two decades in the career.