Entertainment
Lochlyn Munro's Life Alongside Wife & Outstanding Career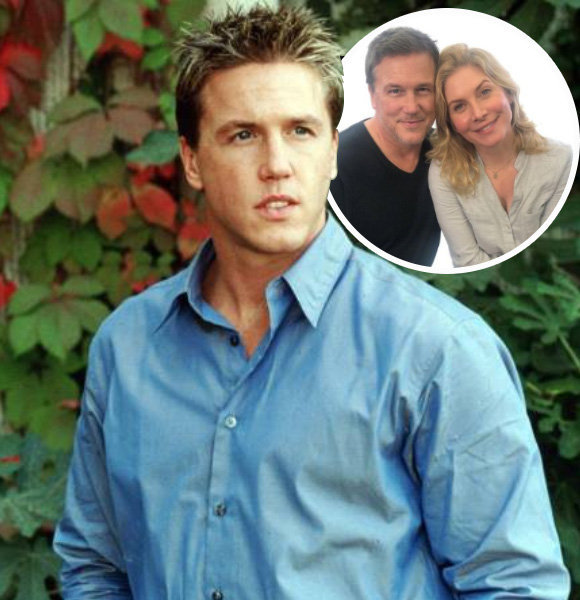 Most notable for his appearance on 'Scary Movie' and 'Riverdale,' the amount of work Lochlyn Munro has done throughout his career is both baffling and intriguing.  
Munro has never put a halt in his career ever since his debut in 1987, and every year he is tied to one project or another, making him a familiar face through all generations. 
But alongside his professional life, his married life alongside his wife is another part of his life that is as joyful as his professional life. 
Lochlyn Munro's Wife 
The Canadian actor is married to his lovely wife, Sharon Munro, and has been with her ever since on can remember. 
He and his partner got married in 1997, and they have been going strong for 25 years now. 
The couple tied the knot on June 14, 1997. His wife is from Vancouver, British Columbia. Munro is absolutely in love with his spouse, still the same he was decades ago. 
He indeed is blessed to have someone like Sharon gracing his life, and he very proudly admits to it. 
Back in 2019, sharing a picture from the stadium along with his wife, he wrote, 
"No words needed....I'm blessed."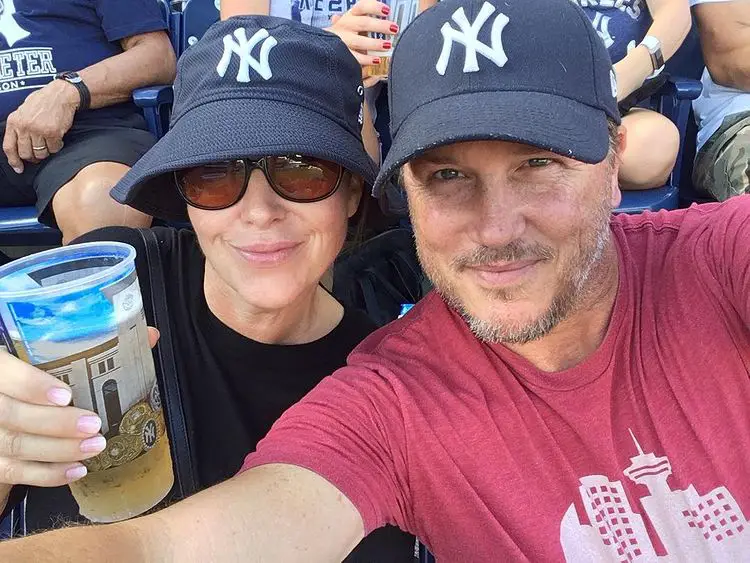 Lochlyn Munro with His Wife (Source- Instagram)
Going by his partner's Instagram, it looks more like a photo book of her children, and well, no complaints!
She shared every little to big moment inside her life with her children. Whether it's just a walk on the street to her children's joyous and goofy pictures, everything lands right to her official account. 
The couple shares two children together, a daughter named Magdalen and a son named Hudson. 
Also Learn About: Sexy Actress Madchen Amick Has Been Cast as Alice Cooper in CW's news TV show, 'Riverdale'
While Sharon sure cannot get enough of posting of her children, Munro is no less on posting about every little detail of his children's life. 
His son, who seems to be very fond of baseball, gets the full support of his father.
While the men of the family sure do have their dues to pay to the strong and amazing women that bind the family, Munro does give his share of appreciation for the gorgeous ladies of his household. 
On the occasion of International women's day, he credited his two strong pillars in life for all the greatness. Sharing a picture of his gorgeous wife and his beautiful daughter, he wrote, 
"The two women in our family who hold it all together.....strong, beautiful, independent, intelligent and loving. We are beyond blessed to have them. "
The 'Riverdale' actor also shared the picture of his gorgeous family back in 2018 while attending a magical orchestra night.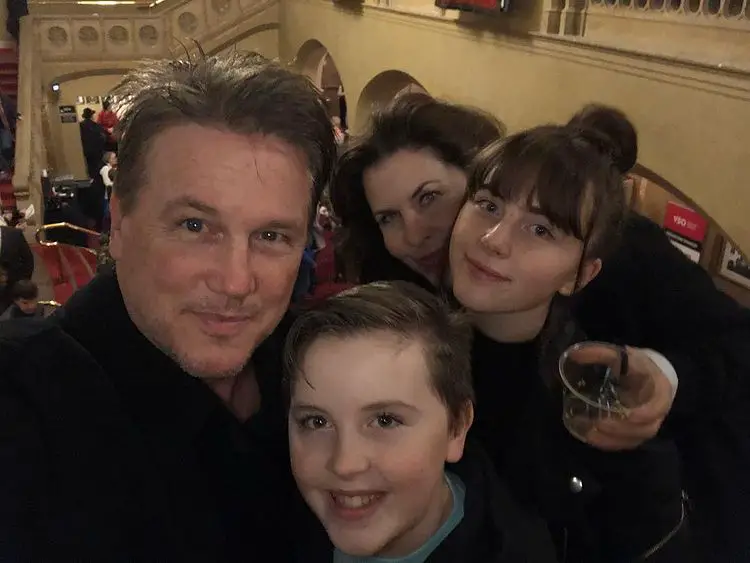 Lochlyn Munro with His Family (Source Instagram)
And well, the beauty in the picture speaks for itself. 
From maintaining happy married life to his wife to being amazing parents to two children, life has not felt hectic for Munro, as he has never put a break in his career. 
Probably a reason why his net worth is listed in the million-dollar range almost. 
Will Interest You For Sure: Mark Consuelos' Wife Reveals Much About Their Married Life; A Perfect Family Holders
What Is Lochlyn Munro's Net Worth? 
For someone who has appeared in series like 'Charmed,' 'Riverdale,' 'Supernatural,' 'Heartland,' and as of recent 'Peacemaker' Munro sure has had a lot on his plate. 
Even today, he can be seen in more than one movie and TV series a year. He was seen in 'Cosmic Sin' and 'Love Hard' in 2021. 
Apart from that, he has a recurring role in Riverdale and Peacemaker, an upcoming series. 
For as long as he has been in the career and for all the widely known projects he has worked on, undoubtedly, he has amassed a wider fortune than his net worth. 
However, his net worth is still quite staggering. As per CelebrityNetWorth, Munro stands at a net worth of $800 thousand as of 2022.