Entertainment
Riverdale Actress Mädchen Amick's Personal Life with Husband and Career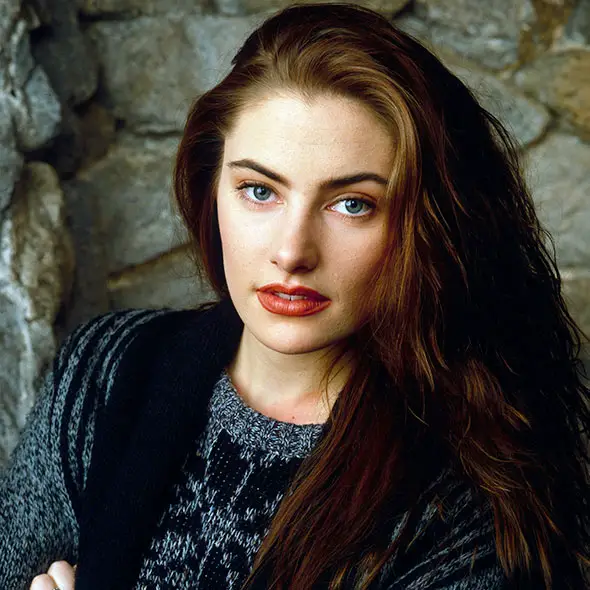 American actress, Mädchen Amick, is known for her phenomenal work starring in the hit television show Twin Peaks. 
Apart from her amazing acting career, she also shares a decades-long romance with her husband.
Being in the spotlight, Amick hardly speaks of her man keeping their love life low-key.
Today, let's talk about it.
Who is Mädchen Amick's Husband?
Talking about her personal life, Mädchen Amick is married to her husband, David Alexis.
Belonging as a personal trainer by profession, the star couple has been together for decades since they began dating in the earlier days of Amick's Hollywood journey. 
Don't Miss: Meleasa Houghton Reason For Divorce With Husband Israel Revealed! Full Report
Exchanging wedding vows in December 1995, the pair took a step forward in their relationship.
Even though the couple maintained a low-key relationship at the beginning, the husband and wife were very much in love.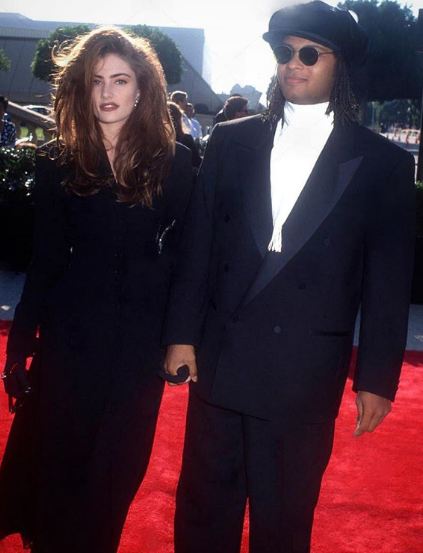 Mädchen Amick with husband David Alexis (source: Instagram) 
With a husband who stays away from the media's limelight Amick makes sure to post some pictures updating her fans on special days.
Adding on to their family life, they have two children son, Sylvester Time, and a daughter, Mina Tobias. 
Explaining her relationship, she stated,
"When I first came to Hollywood and was going 20 calls a day, David was living on the other side of the street from me. Luckily, I'm married to a personal trainer [David Alexis], so he keeps me in good shape.
We've been together for 27 years, and when I met him, he was a musician. But we have two kids and they got into track and football and he got pulled in that direction. He used to be a track athlete and now he's a really amazing coach – he's changed a lot of kids' lives around Los Angeles."
Walking in the entertainment world, both of their children are into music.
You may also like: Shaun King Family Insight: Who Are Parents & What's His Ethnicity?
Speaking about careers,
From Twin Peaks To Riverdale 
Twin Peaks' waitress Mädchen Amick, who is currently at the age of 51, has been cast as Betty's mom Alice Cooper in the series Riverdale. 
Riverdale, which is a subversive take on Archie and his friends, is a CW pilot from producer Greg Berlanti based on the Archie Comics' characters. It explores the surrealism of small-town life.
With an incredible opportunity, the star actress also directed the Sept. 1 episode of the show "Riverdale." 
Presenting herself in both films and TV shows with astounding acting skills, there is no doubt Amick is a talented actress.
From the year 2013-2014, she appeared in the lifetime supernatural drama series Witches of East End.
Adding on, Amick is also known for playing the role of a mother whose son is ailing in American Horror Story: Hotel.
Portraying the character of Alice, who is an editor of the local paper and is described as a perfectionist.
Alice usually has a depiction of strength because she places high expectations on Betty, her daughter.
See Also: Olympic Skier Bode Miller & Wife Talk Daughter's Tragic Death In Emotional Interview, Warns Parents!
A phenomenal actress of all times, Amick has a list of remarkable movies and television credits under her name, which is over 79.
Known for portraying the role of Shelly Johnson in the series Twin Peaks and its prequel Twin Peaks: Fire Walk with Me.
Amick is celebrated as an acclaimed actress who has been active in the industry since 1989.
Building her career on her own, the star Riverdale actress has accumulated a net worth of $4 Million, as reported by Celebrity Net Worth.
Stay with us for upcoming updates regarding the star's professional and personal life.