Celebs
A Look Inside Lorraine Ashbourne's Married Life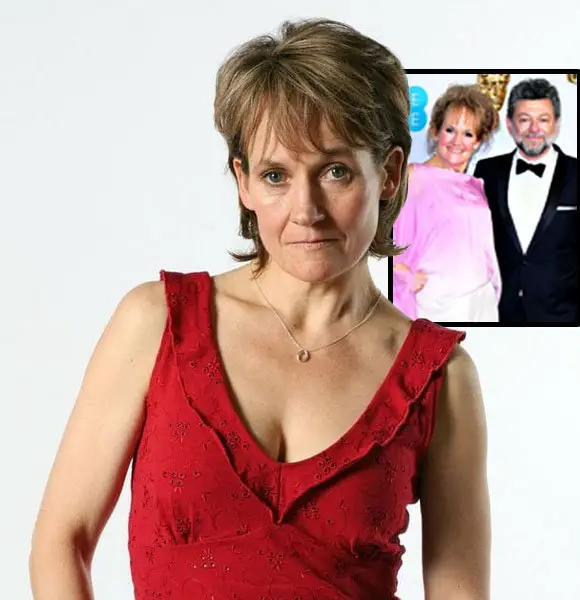 Lorraine Ashbourne, "Breathe" actress, has crossed several milestones with her accomplishments. But, despite her successful career, her personal life also follows the track of flourishment and devotion. Her life steams with warmth alongside a loving husband. 
Sharing a lifelong bond with the chosen person in life lights up the way of living and cherishes it with joy and happiness. Likewise, Ashbourne has set a captivating journey with her husband so far. This journey has led her to a balanced track of life. 
Lorraine Ashbourne's Husband & Children
Exchanging wedding vows with all the glistening dreams seen together shimmers the journey with immense gaiety. Ashbourne has colored her palette of life by maintaining balance in her personal and professional life. 
The glamorous actress came across the love of her life in 1990. Soon after, Ashbourne and her spouse, Andy Serkis, vibed along and started dating.
Their bond has been growing strong ever since. Moreover, before the news of them getting engaged had hit the internet, they got married.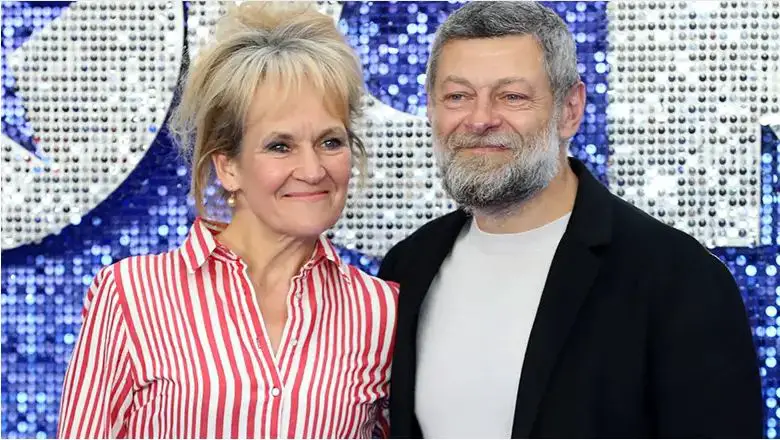 Lorraine Ashbourne, alongside her spouse, Andy Serkis (Source- Heavy) 
The couple took their official steps as a married couple in 2002. By then, they already had two children, namely, Ruby and Sonny, born in 1998 and 2000, respectively. Also, two years after their marriage, another tiny step came into their life, their son, Louis.
You Might Also Like:- Did Ben Miller Quit 'Death in Paradise' Because of His Wife?
Both husband and wife belong to the same industry, which might have been the reason to keep their mutual understanding intact, leading them to bind their relationship to this date. 
In one of the interviews, her spouse, Serkis, shared a glimpse of his love story. He says,
"When my wife Lorraine and I got together in 1990. We were in a play at the Royal Exchange Theatre in Manchester when we suddenly realized we were falling in love."
Ashbourne has also shared a screen with Serkis in the production house of Shakespeare's "Othello." The play took place in 2002, where the newlywed couple portrayed the role of husband and wife in the act. 
The play was later loved by thousands of people over the internet. Moreover, acting seems to run in the blood of the family members. Today, all three of their children have successfully debuted as actors and set their contributions in many significant roles. 
Like her spouse and children, Ashbourne's sister also belongs to the entertainment industry. 
Check Out:- Inside Lindsay Duncan's Marital Life Alongside Her Husband
Lorraine Ashbourne's Sister
Lorraine is a woman who never mixes up her lives together. She has made sure to bring less of her personal life to the media to this date. Whether it be about her parents, relationship with her husband, or anything else.  
However, her sister, Jayne Ashbourne, set her limelight by entering the industry her Lorraine works in. Jayne is also an actress who has stunned the world with several astounding roles in movies. But, like her elder sister, she too likes to keep her personal life private and away from the limelight.
Any piece of information regarding her husband, boyfriend, or the people she dated has not come out. Jayne does not seem to be married to anyone yet and is assumed to be single. "The New Street" actress is a person who loves to explore and evolve.
Initially, she portrayed her roles in supporting characters and later got into leading roles. Lorraine's sister, therefore, seems to be as enthusiastic, dedicated, humble, and down to earth as her. As a result, Ashbourne's sisters positively impact the entertainment industry.