Celebs
Lorraine Burroughs No More Single ! Who Is Her Partner?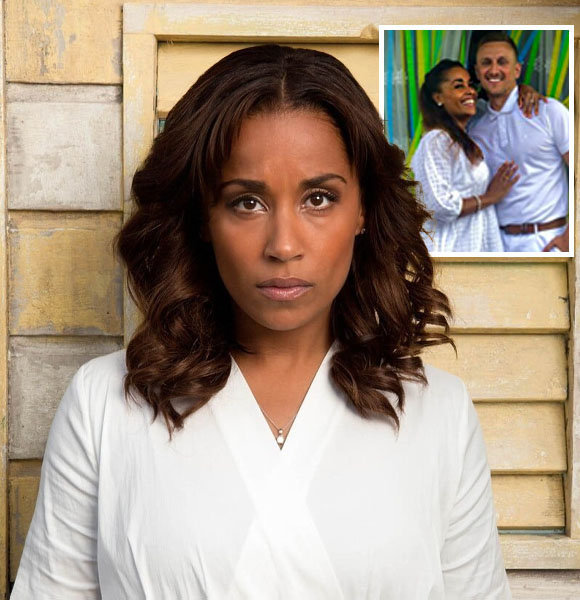 British actress Lorraine Burroughs is in love, and she cannot hide it. Lorraine, most recognized for her portrayal in the playThe Mountaintop, is treating her Instagram followers with her new relationship update. 
Ever since she made her relationship Insta official on March 2021, her Insta feed has been flooded with her loved-up pictures with her newfound partner. 
Who Is Lorraine Burroughs's New Partner? 
The question began raising when the actress took to her 'gram on March 20, 2021, to share a series of pictures screaming out to the world that she was taken. 
The first one in the series of pictures displayed Lorraine's palm locked with her partner's. Right after the hand-locking picture of the new love birds was a picture of a few polaroid photos of the couple. 
And, she saved up the dramatic one for the last, which displayed a monochrome picture of her high heel sandals lying on the floor beside a fancy-looking campaign bottle. 
Well, the message Lorraine was trying to convey through the not-so-mysterious photos pretty much suggested her name was already off the singles' list. However, her confirming caption left no doubt about it.
"Last night was the most magical night," the actress wrote of her magical date night with her beloved partner and added, "He asked me to be his girlfriend and I said yes." 
Ever since the actress went public with her relationship, her partner is the one who has been popping up frequently on her social handle, and their chemistry can not look any better. 
While her beau, Shaun Robert Harvey, maintains a low-key profile on social media, Lorraine's frequent couple uploads are quite a serve thousands of her followers.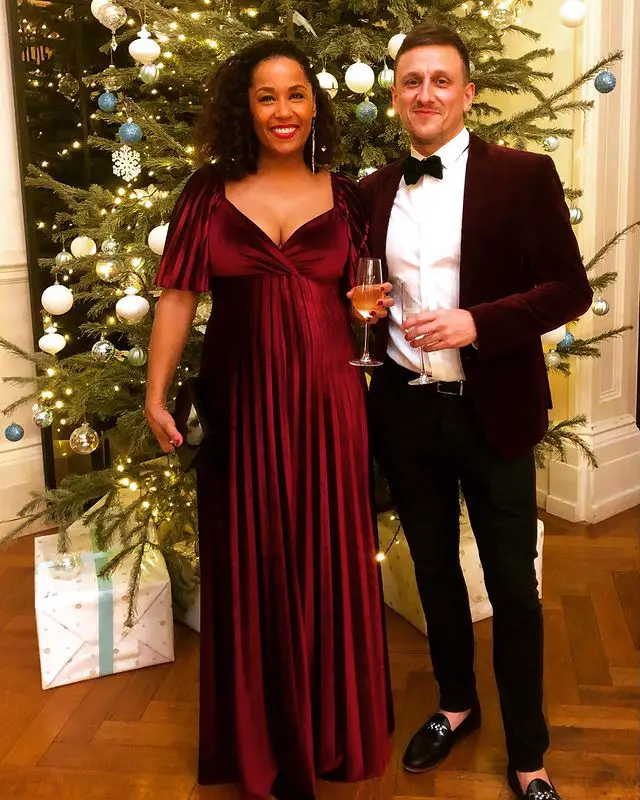 Lorraine Burroughs posing with her partner (Source: Instagram)
More on - A Rundown on Tom Riley's Love Story
They celebrated their first Christmas together in 2021, and the happy girlfriend flaunted her merry moment sharing adorable selfies with her partner planting kisses on each other's cheeks. 
From going on vacations together to celebrating holidays with each other's families, their bond seems to be going strong with each passing day. 
Likewise, celebrating the new year with her beau, she began her first day of 2022 with a gratitude-filled Instagram post thanking all the good things that 2021 had blessed her with. And of course, her love is one of the blessings she is immensely grateful for.  
Shaun not only shares a special bond with Lorraine, but he also shares a tight-knitted bond with her eight-year-old son, as her Instagram uploads present.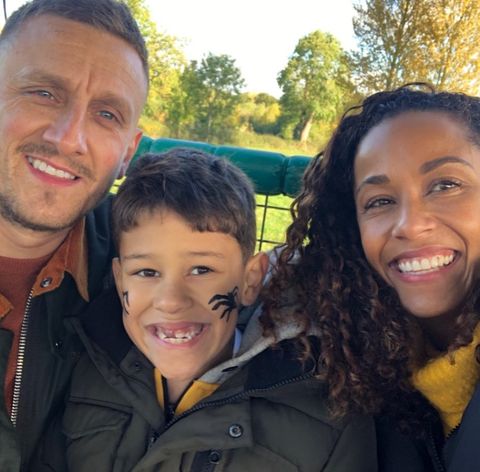 Lorraine with her son and boyfriend (Source: Instagram)
Get to know - All about Georgia Tennant's Children
Lorraine is a mother to her eight-year-old son, Ayce Bernell Burroughs-Basile. However, she has never opened up about who her baby father is, but she loves to share her beau and son's adorable moments. 
Moreover, by the looks of it, Shaun already seems to have taken up the role of a fatherly figure to her son. So would it be wrong to expect their wedding anytime soon in the future? 
Although it has not been too long since they began dating, their flawless chemistry radiates the warmth as that of a happily married couple, and Shaun is a perfect blend in the lives of Lorraine and her son. 
As far as the pair have taken their relationship, cherishing each other's presence, they seem to be like one unbreakable couple. But, it remains for us to see where their beautiful journey together takes them.