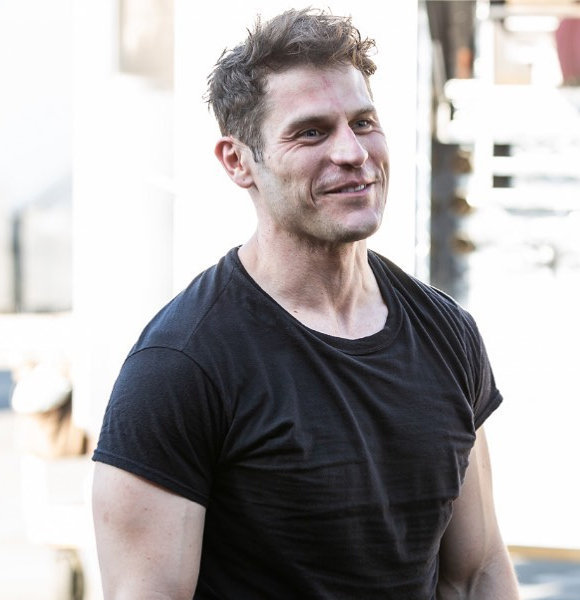 Lou Ferrigno Jr. is a name that we are sure you have heard. Ripped abs, muscular body, not to forget the immensely talented individual. 
However, if you are here to know your chance with his handsome hunk, then we might have bad news for you. So does he have a wife? Well, keep reading to find out. 
Does Lou Ferrigno Jr. Have a Wife?
If you haven't heard of his name before... HAVE YOU BEEN LIVING UNDER A ROCK? Okay, we aren't trying to attack you, but HOW COULD YOU NOT?
You might not know his name, but you sure do know him by his talent and that godly personality. 
Ferrigno has been part of big banner movies and series. Well, you name it, 'S.W.A.T?' check! 'Teen Wolf?' check! '9-1-1' check, check and check!
Also Read: Pascale Hutton's New Hawaiian Rom Com | A Look Into Hutton's Private And Personal Life
However, this attractive individual does not gain attention from his good looks and muscular physique only; it has a lot to do with his acting.
But you sure know about it all? And without going in circles, we shall get right into what you are here for. 
So does he have a wife? A family? A son or a daughter?
It sure will be a lot to process if we say yes, but no, he does not have a wife.
Ferrigno does not have a wife nor does he have a son or a daughter. But you, my friend, should stop jumping.
We said he does not have a wife; we never mentioned anything about him not having a girlfriend. 
Sorry to break your bubble; he has the cutest girlfriend named Zelda. He introduced her to his social media followers back in 2014, and honesty, she is paw-dorable. 
(We know, we are good with tricks and puns)
So, if you did not get it already, it's his cute dog, Zelda. One who he introduced as his girlfriend a few years ago.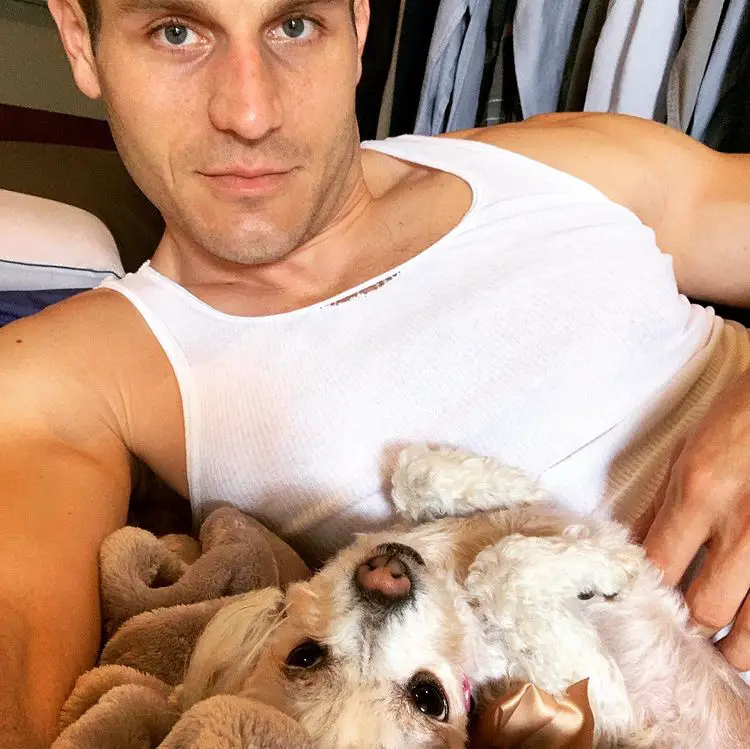 Lou Ferrigno Jr. Introduces His Dog as His Girlfriend (Source Instagram)
He also listed his future plans with her, which will make all of you curious souls a bit jealous. Posting a cuddly video with his furry girlfriend, he wrote, 
we will live our days galavanting on the soft Malibu beach sands...and growing together with lots of smooches, cuddles, and inter-species adoration. My heart is exploding. My soul can't possibly love this little bitch anymore!!!!!!!!!!
Yep, not going to mention anything about the last line, but we sure are a bit jealous. Apart from his pet-girlfriend, he did have a real-life girlfriend back in the day, whom he mentioned while discussing his career. 
But nothing much is known about girls from his past. He might be single now (a sigh of relief?), but his life is not all lonely. 
Although he is yet to reveal his potential wife or a partner, he loves his happy life alongside his father and his family. 
Father-Son Bond
No wonder where Ferrigno's fit genetics came from as his father, even at the age of 70, could give a lot of youngsters a run for their fitness. 
Recently on November 10, 2021, the super-fit actor shared a picture alongside his dad, and we honestly don't know how to describe him in words. 
Taking the picture to his social media, he wished his father a happy 70th birthday, and nothing about him looked 70.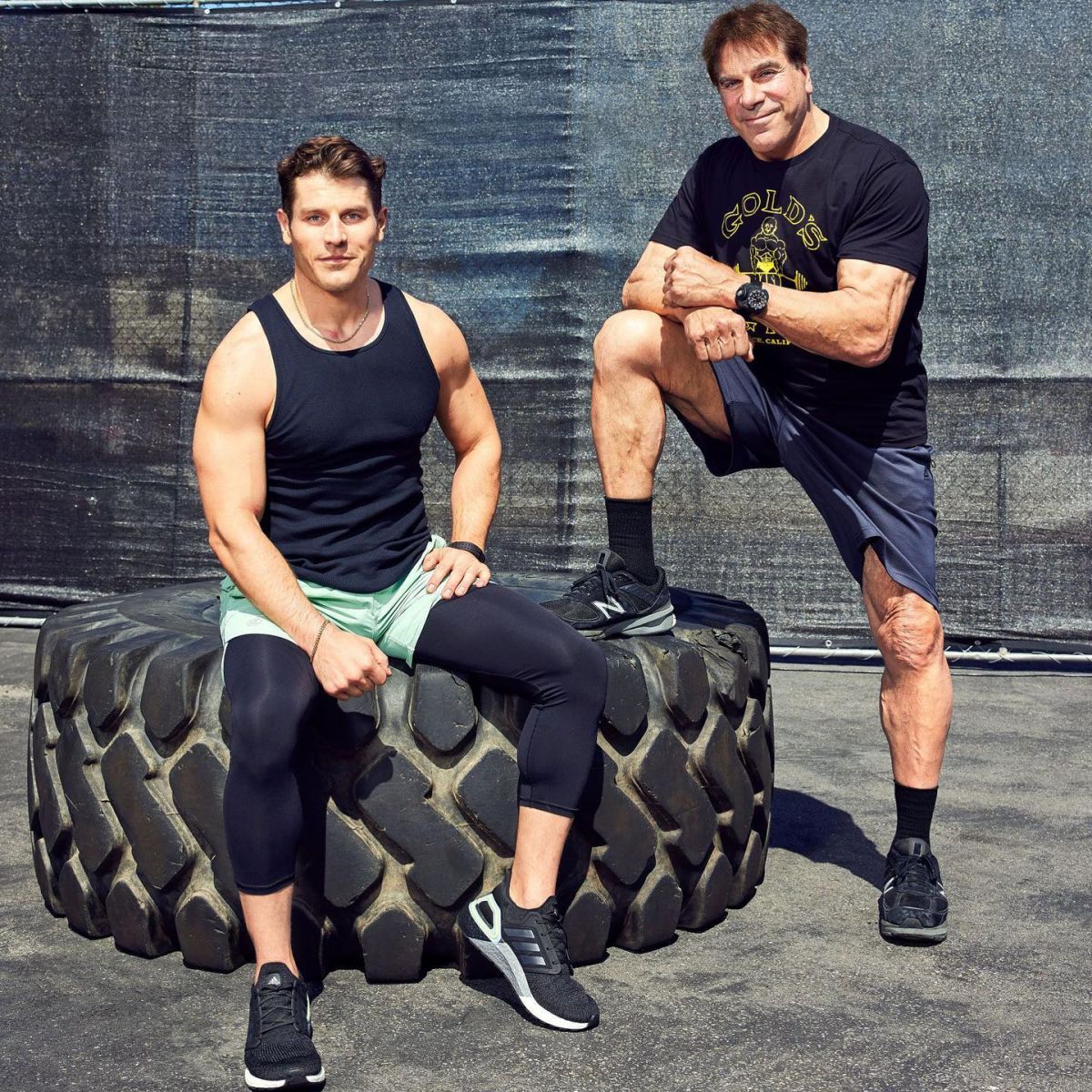 Lou Ferrigno Wishes His Father on His Birthday (Source Instagram)
He is still as charming and as fit as his 37-year-old son. 
More On: Jonathan Cake & His Amazing Life with Wife & Family
Lou Ferrigno Jr. was born to his father Lou Ferrigno and his mother Carla Ferrigno and grew up alongside two siblings a sister named Shanna Ferrigno and a brother named Brent Ferrigno. 
He mostly grew up with his father and credited his father for all the good traits he has garnered growing up. His father is a real-life hulk and a reel life hulk, as well as he played on the 'Incredible Hulk' film. 
His father is super proud of his son, and it clearly shows whenever he speaks of his son. The father-son duo shares a very strong bonding, seemingly unmatched by any relationship they have. 
Lou Ferrigno Jr. and his father's bond has only grown stronger over the years, and these two strong lads sure have a lot of life to enjoy and cherish alongside each other.