Entertainment
Louie Castro's Instagram Feed Tells Us All About His Love Life
Louie Castro Who Has Garnered A Substantial Net Worth Under His Name Can't Help But Praise How Lucky He Is To Have His Boyfriend All Over His Social Media.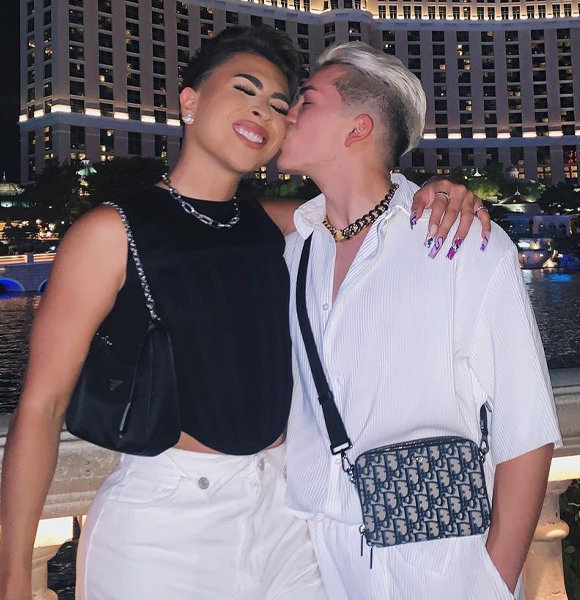 "These last two years with you have been nothing but the best happy anniversary bebe," internet personality Louie Castro wrote on his Instagram, pouring his love to his boyfriend on the celebration of their second year of togetherness.
The anniversary post displayed an affectionate picture of the couple where Louie's boyfriend is seen planting a kiss on Louie's flushed cheek. The pair could not look any happier together.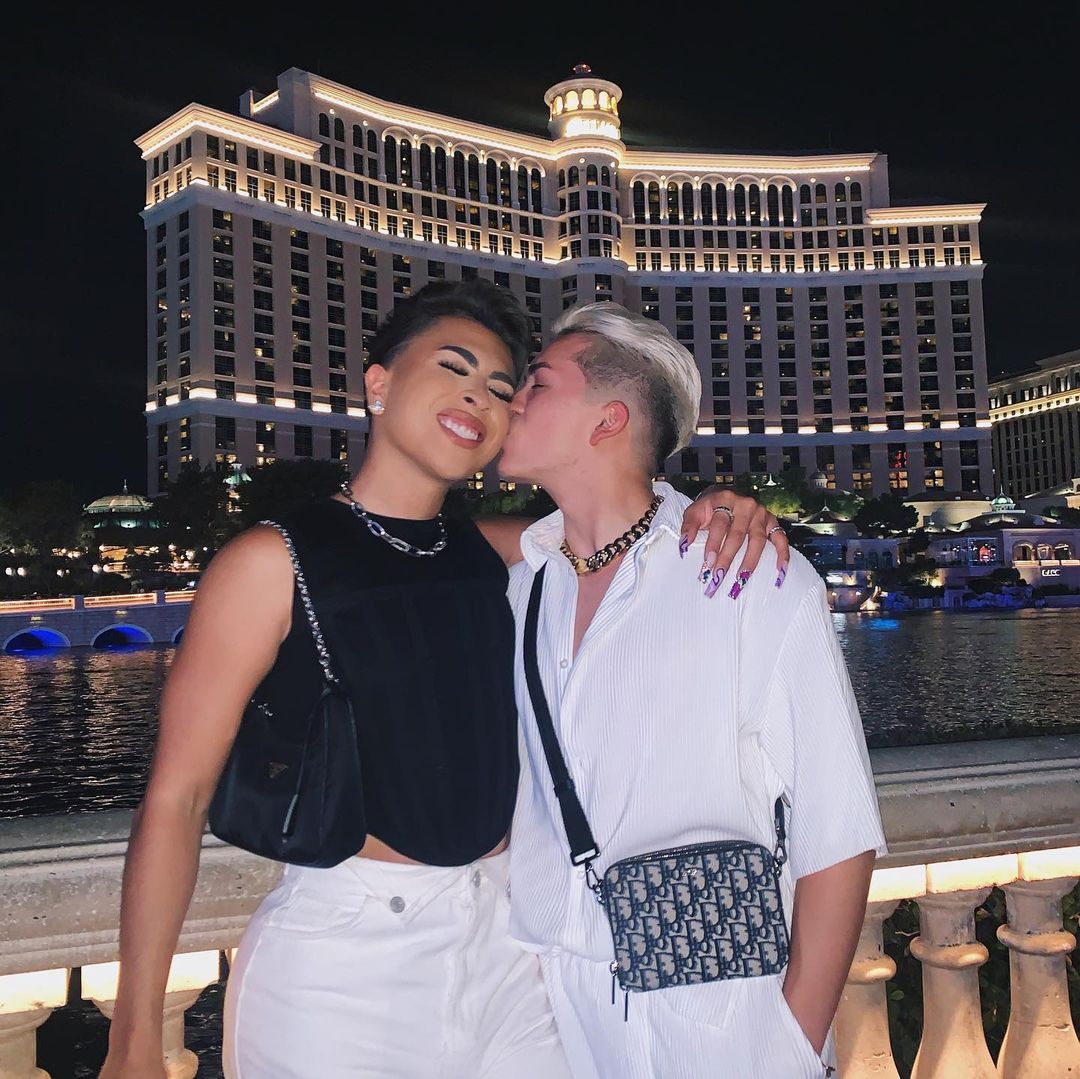 Louie Castro's boyfriend showing his affection (Source: Instagram)
Louie's swoon-worthy 'gram posts with her beau are surely a treat to millions of his followers, and there is more to it. 
Louie Castro and His Boyfriend
The YouTuber has been transparent about his love life with his fans from the get-go. From his Instagram to YouTube, his boyfriend, Fernando Flores, is quite a familiar face constantly appearing on his posts and videos.
He sure loves to treasure every special moment with his beau. One of such treasured memories is from his recent 'gram post of July 3, where Louie dedicated a heartwarming caption to his man wishing him on his birthday. His love-filled caption read,
happy birthday my handsome! i'm so lucky to have a man like you by my side. I'm shook that my crazy annoying asss didn't scare you away. can't wait to celebrate.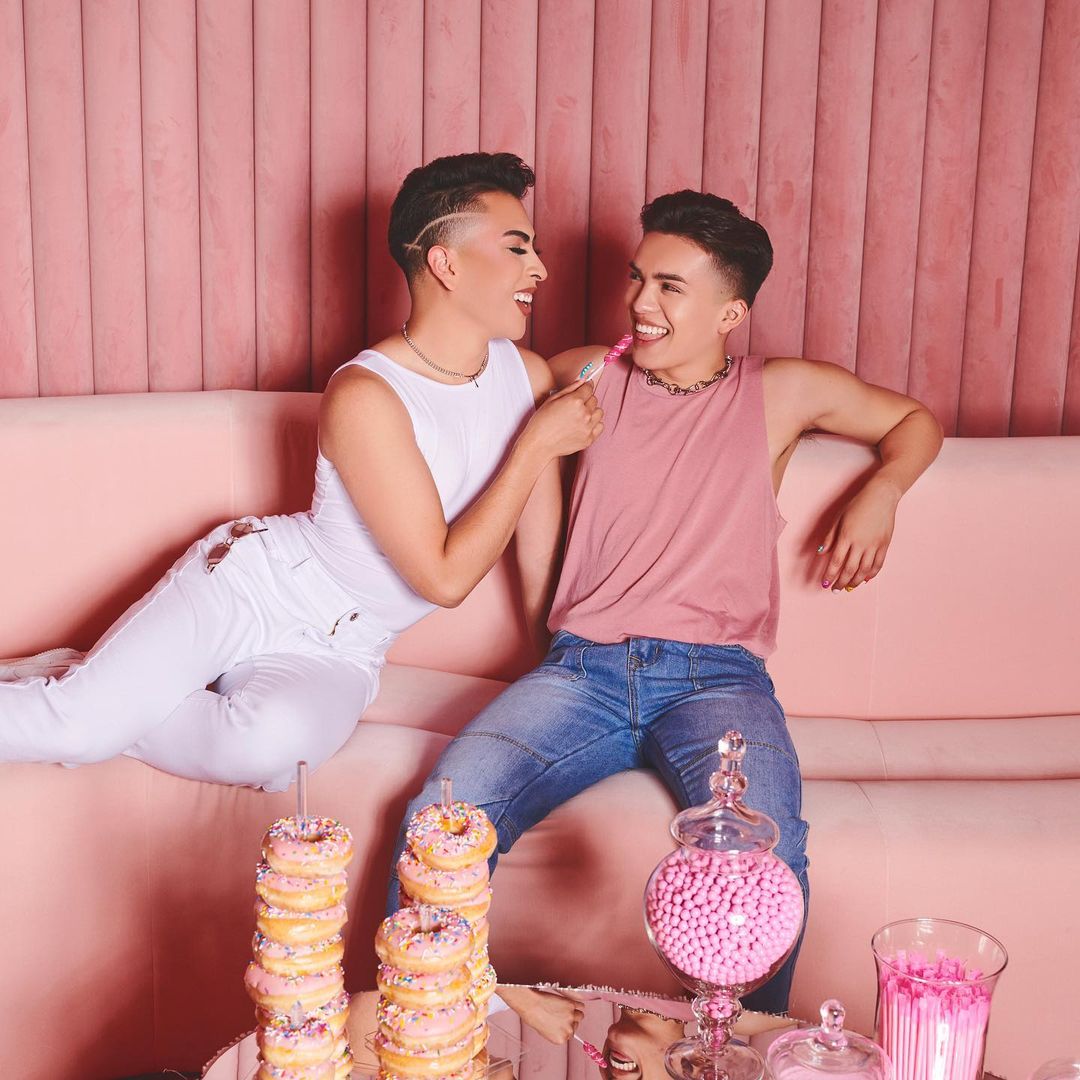 Louie Castro and his boyfriend (Source: Instagram)
In the birthday post, Louie's love for his beau was visible through a series of pictures she uploaded, displaying the quality time they spent together. The first one was a peach pink-themed picture where the two playfully posed for the camera while the following pictures oozed the blossoming love between the two.
Love life of - Diego Velázquez's Removes A Picture With His Girlfriend, Why?
The couple's supporters also took their time to show their appreciation for their relationship in the comment section. One follower even tagged Louie and his boyfriend as 'legit, the most beautiful couples in the world.'
Well, Louie is not the only one oozing affection on his socials. His boyfriend also reciprocates the same affection through his social handle, making several posts with Louie.
On an Instagram post of October 21, Fernando congratulated his beau on his collaboration with a brand, Pica Pica Candy, and proudly wrote,
beyond happy for you my cutie baby! this collab came out amazing & the chamoy is sooooo bomb! I'm so proud of you bebe!!!
Judging Louie's social media presence, the two seem to be living together, and they are parents to their fur baby they adopted a year ago.
While Louie's personal life seems fulfilling with his partner, his career as an internet personality is excelling with growing followers on his online platforms.
More on - Know What Tate McRae Has To Say About Relationship
What Is Louie Castro's Net Worth?
Louie, age 22, garnered substantial exposure through the YouTube channel he started in 2014. His YouTube content, which basically surrounds his lifestyle presented entertainingly, has amassed 286 million views to this date.
As per Socialblade analysis, Louie's annual earning from his YouTube with 2.74 million subscribers is estimated to be around 100 thousand dollars.
Though his accurate net worth remains concealed, his wealth is in millions for sure based on his lifestyle as seen on his socials. Not to mention, the YouTuber owns a house and recently purchased a Range Rover, which is evident enough to suggest his wealth is massive.
As a result of his influential social media presence, several renowned brands reach out to him for brand endorsement, which is another source of his earning.