Entertainment
Lynne Moody's Movie-Like Reunion with Her Daughter after 5 Decades
While Lynne Moody's fans have always been curious about her husband, the hefty net worth earning actress's reunion with her daughter steals all the buzz.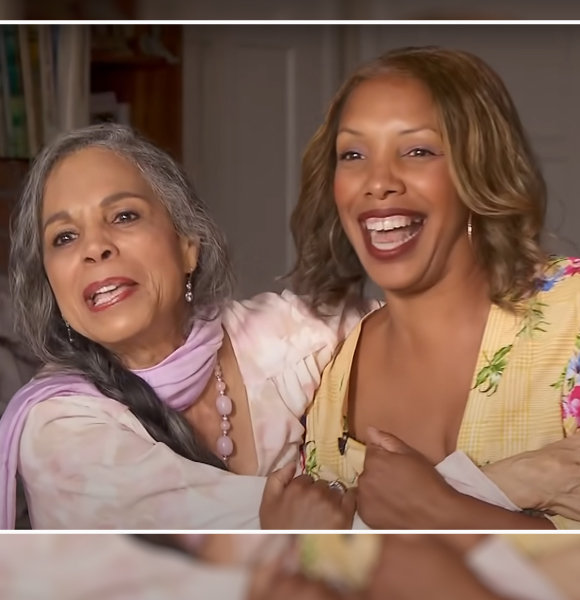 As a quote goes, "what is meant to be will always find its way," this particular statement fits too well for actress Lynne Moody. After decades, That's My Mama actress finally reunites with her long-lost daughter.
Although Moody is not known to have a husband to this date, motherhood for the actress came a bit too early when she was just eighteen.
As fate had it, over time, the daughter she had left for adoption while young found her way back to her mother. And the sweet reunion is sure to melt your heart.
Lynne Moody Reunites with Her Daughter
Lynne Moody is a notable and famous actress whose career dates back to the '70s. She started her career when she was over 20 years of age and has stood tall in the industry ever since. 
While she gave back to back outstanding performances in the early stages of her career and climbed the ladder to success, no one actually knew the past she had buried behind. 
The actress got pregnant with her daughter when she was 18. While in the process of securing a bright future for herself, the young mother had to choose to give up her daughter.
Given her situation at the time, as a teenage single mother, Moody can not be blamed for giving her daughter for adoption as she had no other better option.
She dearly loved her child, but with no husband or partner to support her raise her child, the actress opted for adoption.
Moody, age 71, was away from her daughter for 50 years, but the news of her long-lost child got traction after the mother and daughter reunited in a movie-like fashion.
While millions watched Moody's excellence on big screens, her daughter, who was unknown of what a star her mother was, was one of those millions who watched her on T.V. regularly.
Her daughter, Lisa Wright, was adopted to the Wright household. While Lisa was growing up, she and her family would enjoy watching Moody's show That's My Mama.
Get to know the family life of - A Look Into Sasha Alexander's Amazing Family Life
Fate does work in mysterious ways. Little did Lisa know that the woman she grew up admiring from a distance was her actual mother. 
And all this time, her actual mother did not have any other child, nor did she share her life with a husband. 
Long after Lisa had started a family of her own, she was asked by her son to take a D.N.A. test to find out her family heritage.
The only thing she knew of her biological mother was that she loved her dearly and that she chose to give her away because of not being able to take care of Lisa at the time.
So after the D.N.A. test, it led her to an uncle who, as per the New York Post, told her that they were also looking for Lisa.
Indeed, all the "Roots" actress wanted was to see her daughter for all years she was apart from her.
She went through her life without a husband or another child, but ultimately, everything fell back to its place when she talked to her daughter on a phone call for the first time. Write explained the call as 
"A voice on the other end says, 'Is this my daughter?' And then I just went, 'Oh, my God, is this my mother?' 
To which her mother's reply was,
'"Yes, sweetie, this is your mom."
Overflow of emotions splashed from within for Lynne, and she described the feeling of finding her daughter as "giving birth."
"As a mother, you never, ever, ever forget...During those 50 years, all I did was try to learn how to live with it. " 
Moody spoke of the longing she felt for her daughter all the while. The mother-daughter duo reunited a few years after the phone call and was seen in an event on October 21, 2018.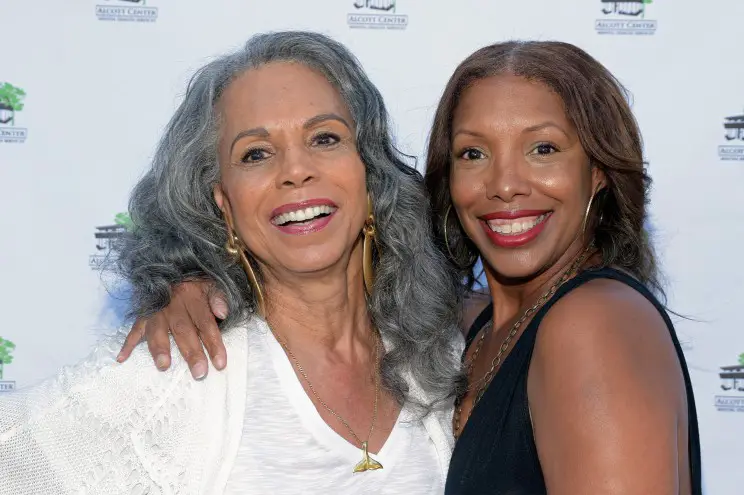 Lynne With Her Daughter (Source New York Post/Getty Images)
So to say, the mother-daughter looks absolutely perfect together, and the hugs and smiles they shared that day are now for the world to see and cherish. 
It indeed is beautiful, isn't it?
Moody now relishes a life alongside her loving daughter and possesses a successful career to look back to that has landed her a hefty net worth. 
Lynne Moody's Net Worth
Moody has been present in the industry for about five decades now. She is best known for her appearance in the A.B.C. sitcom "That's My Mama," which ran from 1974-1975. 
Apart from that, she has made her appearance in "S.W.A.T.," "Roots," "Clueless," etc. 
More On S.W.A.T Personality: Pascale Hutton's New Hawaiian Rom Com | A Look Into Hutton's Private And Personal Life
With over 70 credits to her name, Moody has kept herself busy all her life. With her ever-green movie appearances and roles in many notable projects, she supposedly stands at a net worth ranging to over six figures.