Entertainment
All on Madison LeCroy's Fitness Regime & Personal Life
Recently engaged, Madison LeCroy strives for a healthy lifestyle & brings along her followers on her workout routines & diet plans.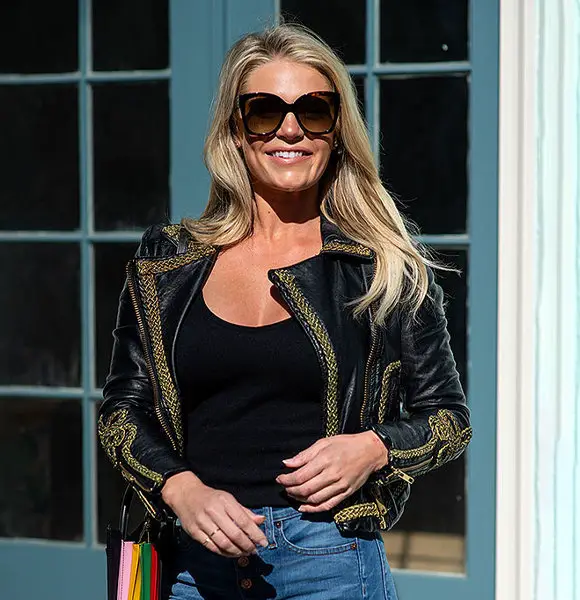 Southern Charm's heartthrob Madison LeCroy is an inspiration for many when it comes to fitness regimes. Her constant shift in diet plans makes people eager to know what's new. 
A reality TV star, she has built up her own empire doing things she loves the most, and she has encouraged and inspired millions to step foot on their weight loss journey. 
A Fitness Fanatic
A mother of one, LeCroy is big on fitness, and while this might not be any unique piece of information, we do not think one can really wrap their minds on how much important this lifestyle is for her. 
At the start of 2021, she revealed that she was on her way to start the new year with a 30-day clean eating plan, a journey she posted on her official Instagram story highlights named Whole30. 
She would consume no alcohol, carbs, or sugar for the next 30 days, which she successfully completed and brought along millions on her journey alongside encouraging them to do the same.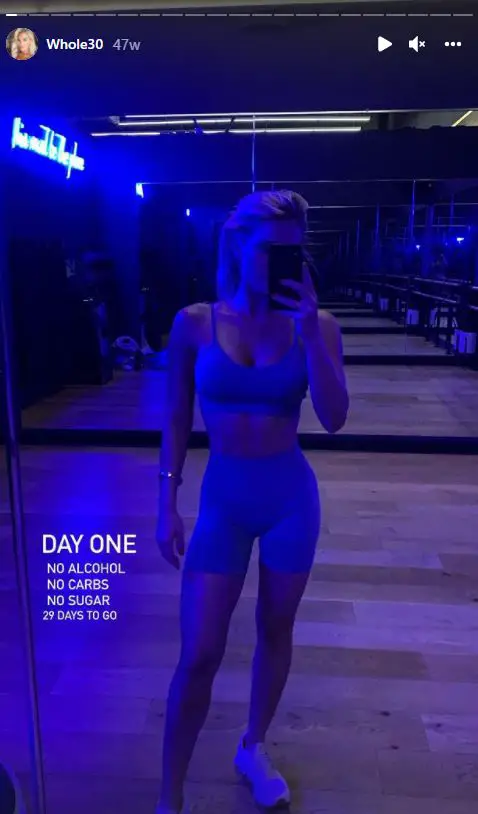 Madison LeCroy's 30 day's Routing Of 2021 (Via Madison's Story Highlights)
She also went on a journey of plant-based detox in 2020. By recording and posting every bit of her journey, she shows people that it's possible.
From sharing how to get perfect ripped abs to what she eats in a day to what's in her fridge, she shares every bit of detail on her social media for her followers and fan to see and follow. 
High On Fitness: Beautiful TV Personality Lucy Mecklenburgh's Secret Diet and Workout Plan, Her Sister and Boyfriend Issues
LeCroy, unlike other influences, does not just boast her gorgeous figure to make others feel bad. Instead, she motivates people to work hard to achieve their goals, be it helping them on a weight loss journey (if that's what they want) or just simply helping them get motivated. She also hands out tips and knowledge related to workout and diet plans. 
She might be a reality TV star, but she has garnered many followers on the basis of her fitness journey. 
The recently engaged South Carolina beauty has decided to share the rest of her life with a super hot guy who seems to be equally invested in fitness as she is. 
Wedding Bells on the Way 
The wedding bells are on the way for this mother of one. While her son is not from her current relationship, she has found a way to balance the two relationships perfectly. 
She, along with her fiance and her son, seems to be close together, and her fiance often accompanies the mother-son duo on trips and vacations.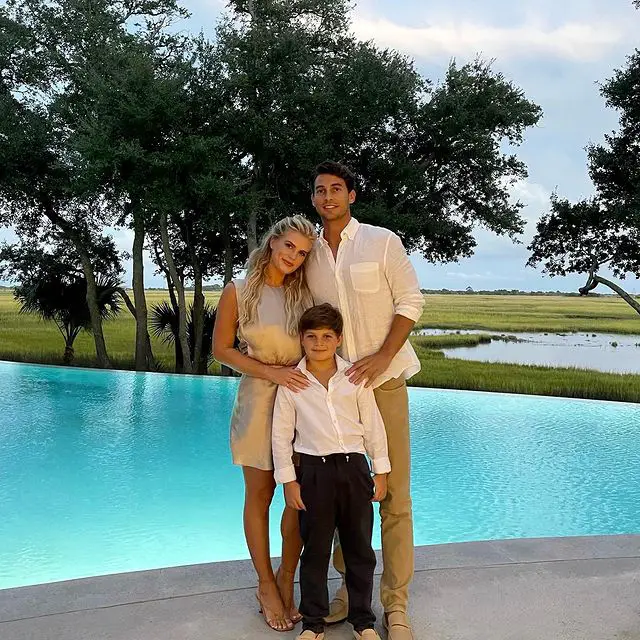 Madison LeCroy With Her Son & Fiance (Source Instagram)
Prior to her engagement, she was in a long-term (on and off) relationship with her Southern Charm romance, Austen Kroll. 
Their relationship lasted for two years and eventually ended in December 2020, as reported by US weekly.
Back in 2020, confirming the breakup, she said, 
"We are not together right now. I am 1,000 percent single, and so is he .... So, ladies, if you want him, you can have him"
But the "single" title did not stick to Madison for a long time, and the 30-year-old salon owner eventually found the right one in Brett, her now-fiance. 
Another Engagement: Wedding Bells Alert!! Congratulations Are Surely on the Way For Dylan Walsh
The romance started blossoming in early 2021, and coming to the end of the year; they are ready to get married. For those wondering, LeCroy had already tied her knot in marriage once when she married her ex-husband Josh Hughes. 
The two had a son together, Hudson, who makes a frequent appearance on his mother's Instagram.
She was 22 when she gave birth to her son after being married for two years and when her son was three, the two separated. However, she and her ex-husband still have a very good bond, and they co-parent their son well. 
Coming to her life now, she is now engaged, and she herself broke the news of her engagement on Amazon Live. Also, in talks with Us Weekly, she confirmed her engagement and said, 
"I'm excited to announce that I am engaged!"
The couple got engaged after seven months of dating and now are planning on a wedding. She also took to her Instagram to reveal a new chapter in her life. Sharing a beautiful picture with her beau, she confirmed the news on her social media and wrote,
"When you know, you know"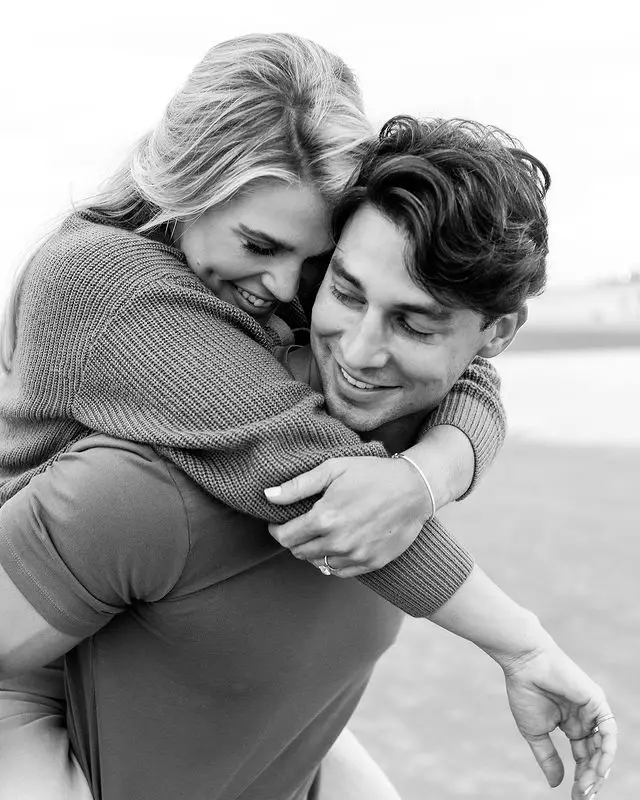 Madison LeCroy & Her Fiance, Brett (Source Instagram)
Congratulations poured in for the two, and it has not stopped since. It is only a matter of time when we get to see this beautiful face walking down the aisle, getting ready to spend the rest of her life with her forever love.