Entertainment
Rachel McAdams and Jennifer Garner's Uncanny Resemblance! Are They Related?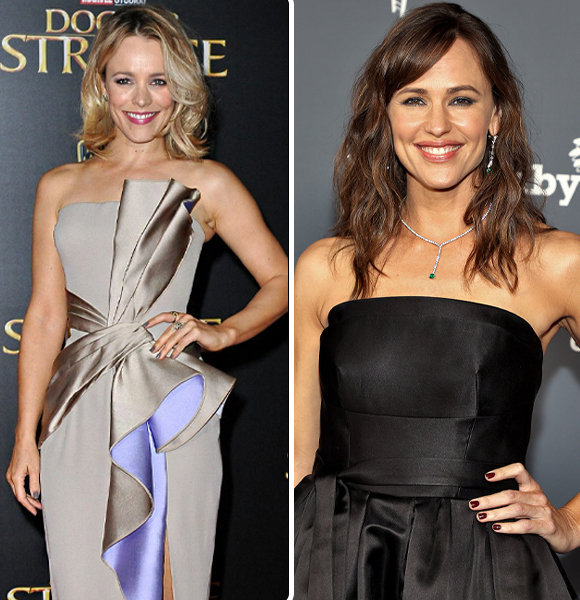 Rachel McAdams's irresistible charm and astonishing performances on screens hardly let you forget her. 
From her appearance in the 2004-release 'Mean Girls,' to her undeniable performance in the world-famous 'The Notebook,' it did not take too long for the actress to garner the title 'it girl' of Hollywood.
However, despite gracing the big screens for decades now, some viewers somehow still mistake her for Hollywood fame Jennifer Garner. 
Well, the uncanny resemblance of their facial features has anyone questioning if the two are sisters. But are they really related to each other?
Are Rachel McAdams & Jennifer Garner Related?
Rachel and Jennifer Garner, both of whom are among the sought-after actresses in the show biz, are the pair who fall under the list of celebrity look alikes. 
The cute dimples, sharp jawline, captivating eyes, beautiful smile, and symmetrical face are some of the facial features which are sure to convince anyone that they could probably be sisters. 
However, in reality, they are not related to each other by blood at all. Apart from their similarity in appearance and their same line of work, the actresses barely have anything in common.
Talking about their similarity in professional endeavors, both Rachel and Jennifer Garner are among the profound artists in the industry who have been dominating the big screens for decades.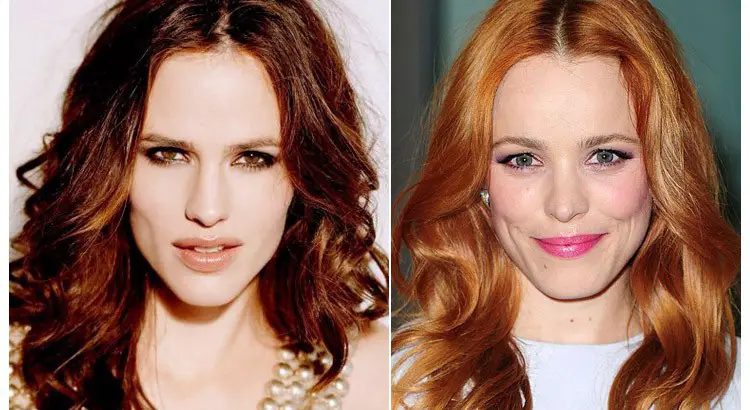 Rachel McAdams and Jennifer Garner (Source: Marie France Asia)
Rachel started her Hollywood journey in 2001 with her TV debut in 'Shotgun Love Dolls,' while Jennifer Garner began her professional career in 1995 with her debut in the TV series 'Zoya.'
The actresses, who set their foot in the glam and glitz of Hollywood just five years apart, have now peaked at the heights of their careers with countless notable works and awards under their names. 
Rachel is most noted for her roles in 'Perfect Pie,' 'The Hot Chick,' 'Mean Girls,' 'Sling and Arrows,' 'Doctor Strange,' and several more.
Likewise, Jennifer is most recognized for her performances in 'Alias,' 'Juno,' 'Daredevil,' 'Peppermint,' only to name a few.
Keep Reading: Openly Gay Actor Rajiv Surendra Has a Partner?
Apart from their facial similarity, their professional accomplishments most certainly add to their commonality. However, Jennifer Garner is not the only one Rachel is associated with as her look alike. 
'The Notebook' actress's resemblance is also associated with 'Charlie's Angels' actress and producer Elizabeth Banks. 
Well, the two definitely have some similarities in their facial features but cannot beat the similarity that Rachel and Jennifer share. 
Adding to the list of Rachel's look alikes, a Twitter user came forth writing, "Jennifer Garner, Jennifer Love Hewitt, Rachel McAdams, and Hillary Swank are all the same person to me."
Although Rachel may have a few look alike in the industry, the look alike she is actually bonded to by blood is her sister Kayleen McAdams. 
While the 'Perfect Pie' star takes over the big screens as an actress, her sister, on the other hand, has built a successful career behind the cameras as a top-notch makeup artist.
Kyleen's credits as a makeup artist include 'Beauty Icons,' 'The Lucky Ones,' 'Love, Gilda,' 'Married Life,' and so on. 
However, her involvement in the Hollywood hit 'Venom' certainly takes her success to the next level. 
Regardless of their different career paths, the McAdams siblings are setting their marks in the show biz in their separate ways, and we cannot wait to see what the future hold for these stunning ladies.