Entertainment
Sophina Brown's Supportive Husband- All about Her Married Life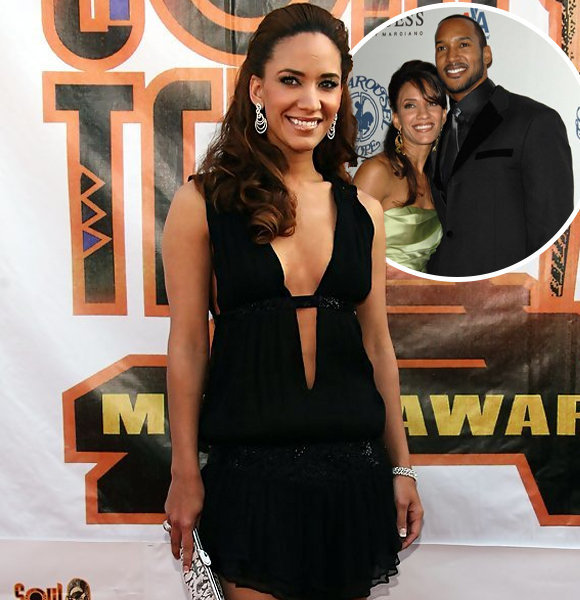 Having been in the entertainment industry since 2000, American actress Sophina Brown has successfully set her mark as one of the most profound actresses in the business.  
Along the way, her talent has landed her numerous admirers. And among her greatest admirers and supporters is her husband, Henry Simmons, who also follows the same line of work as hers.
Sophina Brown's Supportive Husband
Flaunting his support and admiration for his beloved wife's success, Sophina's husband, Henry Simons, took to his Instagram to share with the world how proud he is of his spouse. 
Henry's 'gram upload of 2019, dedicating the post to his dear wife, is enough to prove how much he admires Sophina. 
Through the post, he congratulated his spouse for her outstanding involvement in the production 'Two Trains Running,' a play by August Wilson.
The 2019 production, where she contributed as a producer, won multiple awards for its brilliance, and her spouse did not miss the chance to express his proud moment.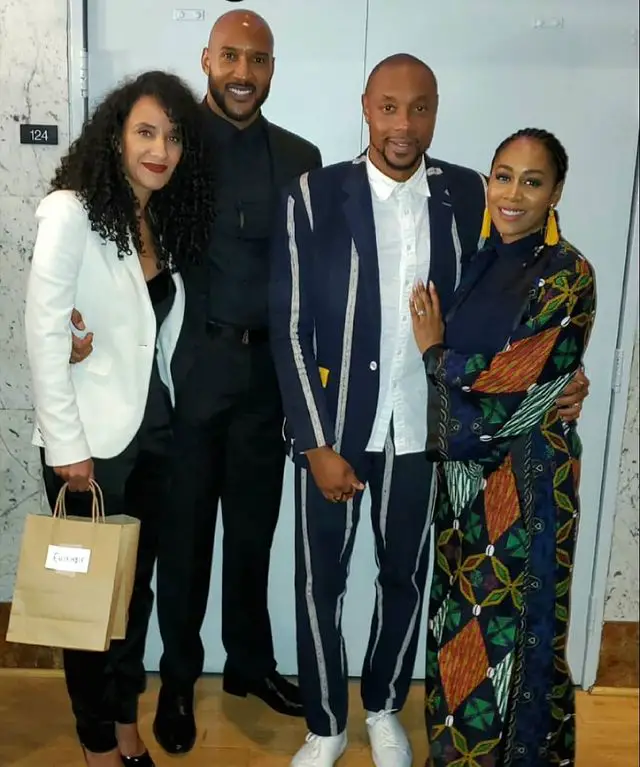 Sophina Brown's husband's congratulatory Instagram post (Source: Instagram)
Uploading his picture with his wife, he dedicated a heartwarming caption to her: "CONGRATULATIONS to my wife, Sophina, and everyone involved in her production of August Wilson's "Two Trains Running"!! The production won five #StageRawAwards !"
Likewise, this is not the only time the doting husband took to his socials to address his wife's accomplishments. 
He also dedicated her a 'gram post where he proudly wrote about his spouse for her incredible dedication to establishing Support Black Theatre. 
Uploading a short video clip of Sophina, where she introduces the organization, he wrote, "'m so happy for my wife, Sophina Brown! Having watched her work on this for over a year, I'm excited and proud that Support Black Theatre is finally here!!"
The theatre, which came into effect in 2020, is a grassroots organization dedicated to shining lights on deserving and talented artists of color, enriching and promoting their craft.
Not only her husband but with her dedication to her craft and her willingness to use her platform for a better cause, the 'Shark' actress has drawn thousands to admire her work.
However, Henry is also no less of a talented actor himself. He is most noted for his works in 'NYPD Blue,' 'Shark,' 'Agents of S.H.I.E.L.D.,' only to name a few.
More On: Florence Faivre Reveals the Guy She Is Dating? More on Family
Moreover, the husband-wife duo graced the screens together, appearing in the 2013-release 'Ravenwood.' 
Taking their real-life romance to the screen, the two appeared as a couple in the series as well, and without a doubt, their chemistry shone brighter as ever.
Witnessing the direction their relationship is headed, we can certainly assume Sophina and Henry might be one of those few couples in the show biz with a long-lasting togetherness.
However, only time will tell how far their love life will lead them. Meanwhile, despite their decade-long married life, the two remain without children. 
Sophina and Henry crossed their paths when they were cast in the legal drama 'Shark' in 2006. Having dated for a while, they strengthened their relationship with marriage in 2010.
The couple is still rocking their married life even after a decade of marriage, and we hope we get to witness their lovely bond for years to come.