Entertainment
Malik Yoba's Instagram Post About Trans Women Sparks Dating Rumor?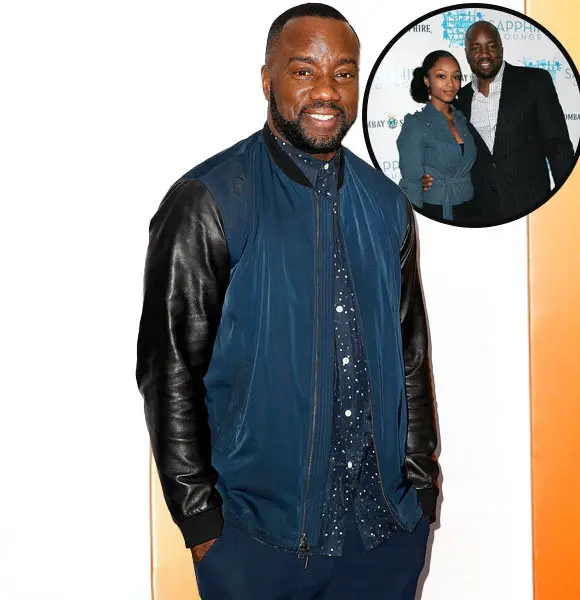 American actor Malik Yoba is well known for his starring role in the series 'New York Undercover.'
Along with a rising career, the star actor's fame also went up with questions about his married life, new wife, and net worth.
Today let's answer those.
Malik Yoba Has a Wife?
Single now, Malik Yoba was previously married to his former wife, Cat Wilson, around 2007.
So who is this beautiful former wife?
Working in the same industry, Cat is a former American actress and model with ten acting credits to her name.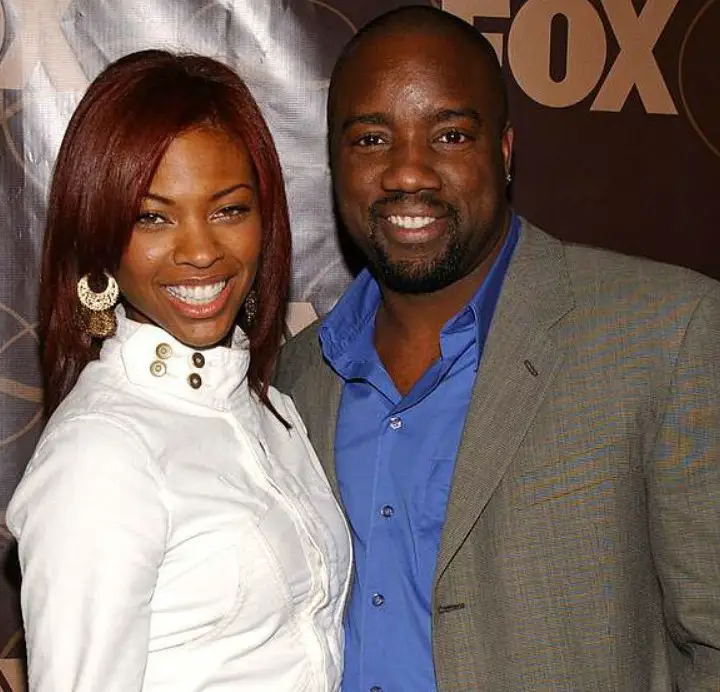 Malik Yoba with his former wife Cat Wilson (Source: tmz)
The former actress's last projects were 'Genre This' and  'A Real Black Horror' in the year 2012.
Both belonging to the same industry, you must be wondering, 'Did the former star couple meet on the set? Did they have a romantic movie moment?'
Well, bursting your bubble, the former couple were very tight-lipped regarding their relationship.
Along with zero information made public regarding the duo's meet and time together, Yoba did announce when the pair decided to part ways.
Turns out it was his former wife Wilson who wanted a break, stating the details Yoba quoted,
"I got a phone call."
During the call, Wilson stated,
"We should be separated."
Then the star actor stated,
"I'm back in Brooklyn. I moved out of L.A. in January... (We were married) just three-and-a-half (years). It didn't last that long."
Separating after three years of marriage, this was their first conversation regarding the split.
Also Read: Janaya Khan's Partner No Longer in the Picture? Did They Break Up?
As the couple was very secretive about the details of their marriage and life together, the former husband and wife did not really give out insight about their split as well.
Alongside marriage and wife talks, there are constant questions regarding Yoba's kids.
Adding three happiness into his life, Malik has welcomed two beautiful daughters, Pria Yoba, Dena Yoba, and a son Josiah Yoba into his life.
Speaking about the children, daughter Pria and son Josiah was born to baby mother Terry Vega, whereas daughter Dena was born to Yoba's former partner, Trisha Mann.
Talking about partners, there are a lot of questions and assumptions relating to that topic, so let's debunk them.
'It's Time to Speak Up'
A few years back, Malik expressed his attraction toward trans women in an Instagram post.
Sharing a video where a trans woman was being taunted by a group of people and her boyfriend defending her, the star actor expressed his concerns firstly by addressing homophobia, transphobia, hatred, and hypocrisy.
He then stated,
"TRANS PEOPLE DESERVE LOVE AND RESPECT AS DO THOSE OF US THAT LOVE THEM!!" 
"I love ALL women AND count MYSELF among those that find themselves trans attracted, and I too have felt the self imposed shame that comes with that truth but it's time to speak up."
Adding on about attraction and humanity, he quoted,
"It is NOT about GENITALIA OR SEX but about attraction to the soul and humanity of an individual and often the beauty that is in the courage and conviction to live ones truth!" 
"As a self identified cis heterosexual man I too am learning what it means to be trans attracted."
With this caption, he clarified all the gay rumors the star was surrounded with.
Explore: Kristian Kordula: Is He Gay? Details About His Partner
Adding on to his love and acceptance of trans people, he then decided to host a workshop in Washington at the National Trans Visibility March 
After coming out in public regarding his attraction, the children's mother, Terry, had something to say,
With unconditional love towards her former partner, Terry shared her concerns about not having a conversation with their children before coming out in public and how he should make their family his first priority.
Apart from his dating and family life, real-estate developer Yoba has a raving net worth of $4 Million.
Stay with us for more updates regarding Malik Yoba!