Celebs
Inside Malika Haqq's Family Life with Her Parents and Siblings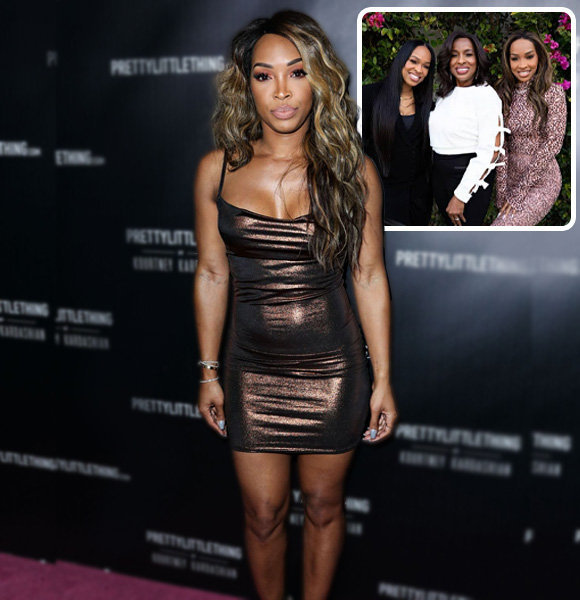 Malika Haqq may not be the biggest star in the entertainment industry — frankly, if you're not a fan of reality television, then you might not even recognize her name — but that doesn't mean Malika has not gained wide recognition in the show biz.
The American TV personality is primarily recognized as the Keeping Up with the Kardashians star Khloe Kardashian's best friend and occasionally pops up both on the show and in the star's social media posts.
However, there's a lot more to Haqq than just her role as "professional best friend." From the complicated dynamics with her parents to her other celebrity connections and surprising financial status.
Malika Haqq and Her Parents
Relationships with relatives can be complicated at the best of times, and that's especially true when it comes to how one feels about their parents.
While Malika was born in Los Angeles, Cali., her parents "immigrated from Khuzestan Province in Iran" before she was born, according to Iranian.com, which means that her ethnicity is Afro-Iranian.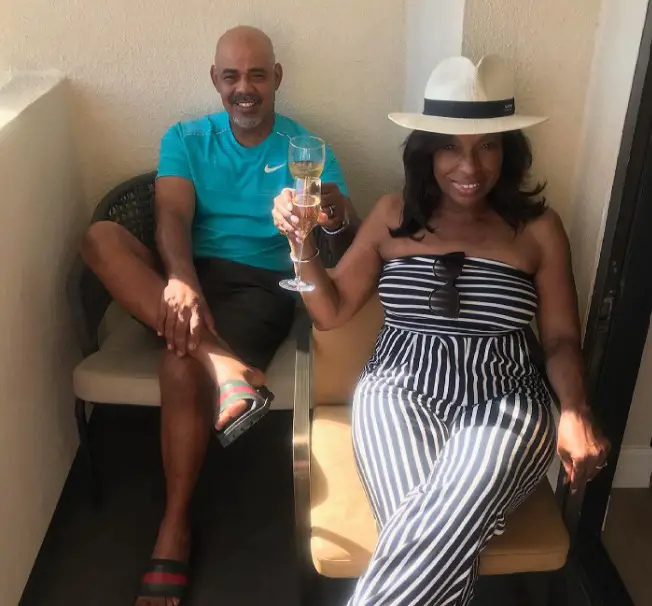 Malika Haqq's Parents (Source: Instagram)
More on - All about Buffie Carruth's Low-Key Personal Life- Her Husband, Net Worth & More
The area her parents hail from is "Iran's most south-westerly province," The Guardian notes while explaining that its residents "faced dust storms, dried-up rivers, and mounting pollution."
These days, there's quite a difference between how Haqq talks about her parents.
While Haqq seems to adore her mom — telling Kathleen Cross that she admires her mother's "strength," saying, "She's emotional, but she's 100% strong. I don't think I could have gone through half the things she went through" — she apparently doesn't have a close relationship with her dad.
The actress explained, "I don't see my father at all. When I was very little I did, but not since. Well, actually, I saw him at a family funeral once." She described the encounter as "awkward."
Haqq was also willing to open up about how her relationship (or lack of a relationship) with her absent father affects her, saying, "For me, it makes me distance myself as soon as I think a man is going to leave. I'm like let me leave you first."
Along with the fact that Malika Haqq is a twin whose twin sister's name is Khadijah — she told Kathleen Cross, "I love being a twin. I never want to know what it's like to not have my twin" — the siblings have a brother, Jamal.
However, it turns out that they weren't the only twins in the family that included five kids. 
In August 2018, Malika shared a photo of herself and her three sisters on Instagram, writing, "Most don't know, I grew up like this. 2 sets of identical twin girls in my home. I'm just one. Blessed my mama twice." Sadly, one of the elder twins died at the age of 18.
Get to know - Ben Carson Wife's Undying Support For Her Husband
When Malika was asked by Kathleen Cross what was the hardest thing she's ever dealt with, she admitted, "Losing my older sister when I was twelve. My mother had two sets of twins. One of my older twin sisters died ... and it profoundly affected me and Khadijah. We lived in fear that one of us was destined to die at eighteen."
Fortunately, the twins have thrived and, in October 2019, launched their own Facebook show, aptly titled Side by Side with Malika and Khadijah.
Khadijah told potential viewers in an Instagram video that despite being twins, "We're really different in a lot of ways. We happen to have different opinions on just about everything."
That may be true, but these sisters still consider themselves to be "best friends."