Entertainment
Mario Lopez Has Done Some Kind of Plastic Surgery? - Fans Ask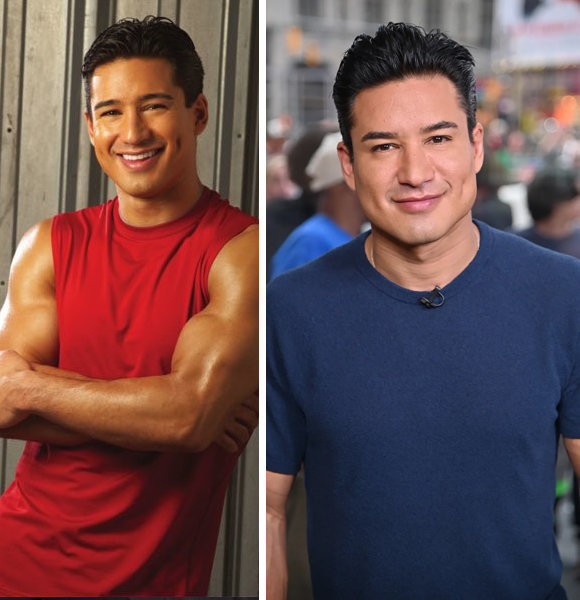 They say people with dimple have a divine role in this universe; well, look at Mario Lopez. His smile alone is enough to make anyone's heart melt. 
The super charming and handsome hunk, Mario Lopez, probably has to be one of the actors to have the best smile in the whole industry. 
However, his undying glow and beauty have led to speculations such as plastic surgery.
So, the amount of thought behind the speculation is still unknown, but honestly, we totally get where people are coming from. 
Mario Lopez Has Done Plastic Surgery?
There is nothing wrong even if he underwent plastic surgery, but the 'Saved by the Bell' actor has stayed the same, young and fit for a long time now. 
Dont get us wrong, Lopez's appearance is a treat to the eyes, and in no way are we complaining (Just look at him!!).
However, over the years, his maintenance of a perfect physique and perfect facial structure has led people to wonder if he has in any way made alterations to his appearance, especially through plastic surgery. 
Even everywhere he goes, he is complimented with the same words, "50 and still young."
Yes, Calm down. 
He is 50, doesn't look like it; we know it all. So what could be the reason behind this ever so glowing skin and never-aging charm?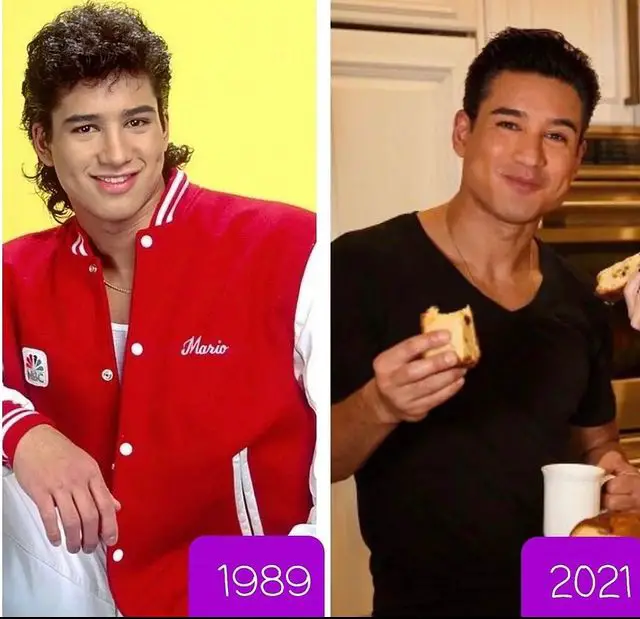 Mario Lopez's Then and Now Picture as Shared by a Fan Page (Source Instagram)
Well, we might not have proof of his plastic surgery, despite some rumors here and there, where people wonder that he has got a Botox, but we do have something that explains much of his youthful charm. 
His fitness regime. If one hasn't seen Mario, they might not know, but he is a Hollywood hunk and likes to remain super-fit. 
Moreover, there seems to be a secret behind his 50-year-old's fitness routine. 
Get to know - Maitland Ward's Husband's Support through Her Career Change
It's All About The Lifestyle!
Again, if he has undergone any form of plastic surgery, that's completely fine, but the only explanation we have now for his beauty is his fitness. 
Even at 50, he has maintained his youthful charm (as we like to call it).
In talks with Men's Health about his enthusiasm for fitness, he said, "I think your health should be a top priority, because if you don't have that, what does anything else matter?"
For him, he wants to be healthy to be around for as long as he can for his family, and the lifestyle has helped him handle the insane schedule even at his age and helps him have a "lot of energy."
Another shocker, Lopez is a married man to his wife, Courtney Mazza, and he is a father of three.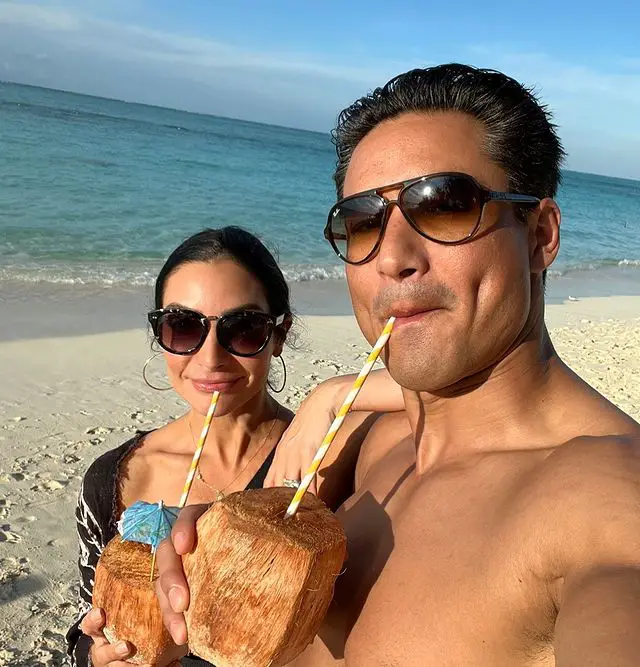 Mario Lopez Enjoying on The Beach with His Wife (Source Instagram)
More on His Life with Wife: Mario Lopez Wife, Kids, Net Worth
But his fitness routine comes with an extreme diet, which includes "not counting calories."
Yep! The father of three shared that he is not "necessarily a calorie counter," but he does try to control his eating portions. Sharing further on his diet, he said, 
 I'm not a necessarily a calorie counter... I try to not eat a lot of crap during the week, and practice portion control and have a sensible looking plate with protein, fat and carbs, and try not to get too crazy.
However, he does like to get a "little crazy" during the weekends, and the diet is back on Monday. "You've got to balance," he said. 
So, there you go, peeps. It seems like it's all about a certain kind of lifestyle, and you can look like Mario Lopez as well, minus the dimples (not all of us have that). 
Touching more on plastic surgery (which we dont have any proof of), the only surgery he has undergone is a bicep surgery after he tore his bicep while fighting. 
The famous actor/radio host has been persistent in the industry for over three decades now, and we are sure he will continue for decades to come, looking the same youthful and charming as he does today.