Celebs
Is Mark Levin Suffering from Parkinson's?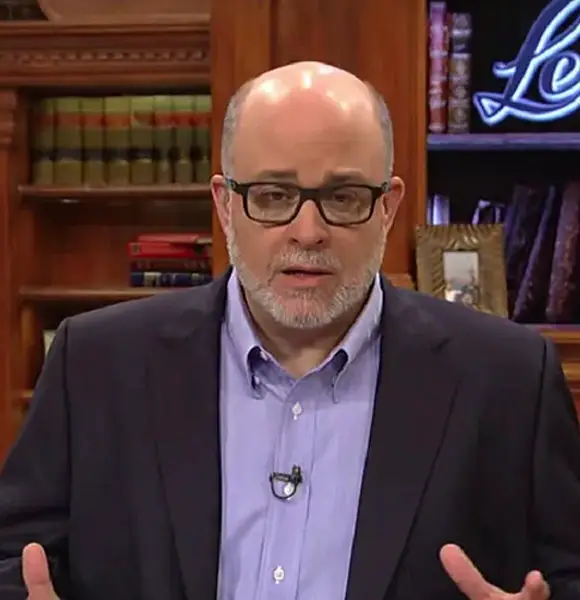 Mark Levin has touched the peaks with his impeccable abilities as a renowned American lawyer, author, and radio personality.  
Despite exceeding the retirement age, the brain is still fresh and bold that's piled up with years of experience. 
Levin is a flawless personality for sure, but his health has had quite many issues recently. Also, most of his followers seem worried about his illness that gives him a constant shake.
Does Mark Levin Have Parkinson's?
In 2013, Twitter flooded in with gossip about the sudden shaking Levin was going through. So many questions arose, asking, 'Why does Mark Levin shake?' and if he has some kind of illness. 
People came up with different theories, where some said that he had an illness called Parkinson's and hid it from the public, while the others did not agree with the opinion.
The debate on Levin having an illness got too much heat for a few months. However, no proof or news regarding him having Parkinson's was revealed.
Levin for sure has too much to go through, and he is suffering from heart disease and many other illnesses, but not Parkinson's.
Moreover, he caught a heart attack back in 2000, letting him undergo serious surgery. Then, after many years, again, in 2021, he got a heart attack from which he successfully recovered.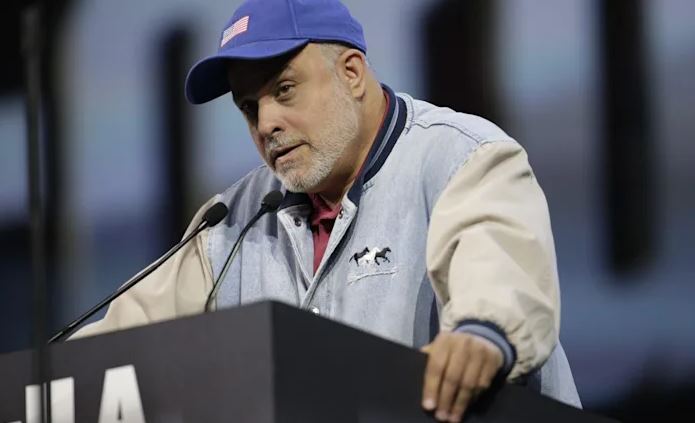 Mark Levin Giving a Speech (Image Source: Yahoo)
However, his illness with Parkinson's, despite being believed and criticized by many, was never really addressed by Mark. There may be a possibility that the shake is caused due to his age and a few illnesses he had in the past.
Also, medicine says that minor tremors that cause shaking might be because of the fading age. So once people start aging and step freshly into old age, it is probable to face certain tremors, which does not necessarily mean Parkinson's. Despite his deteriorating health, he has held himself strong and confident.
Levin is quite known for his radio shows and has also received praisings from the former president of the United States, Donald Trump.
Also, read about another Fox and Friends star- Fox and Friends Blonde Beauty Heather Nauert Married Banker Scott Norby. With Boyfriend, Divorce Rumors!
What Made Donald Trump Praise Mark Levin?
Somewhere around 2019, Trump got into a controversy where he was accused of hiring an investigator from Ukraine to dig up some information on his political rival, Joe Biden and Hunter Biden.
Things were handled secretly by him, but some of his actions were noticed by the eyes of the media. Soon after, they started accusing him and asked for a detailed investigation.
When the officers initiated the process, all the accusations came true. His call details were traced, and he was found having a conversation with the president of Ukraine, Volodymyr Zelensky. 
Trump hired an investigator to conduct in-depth research about Joe Biden, the allegations he has gone through, and much more. The news soon hit the internet, and the criticisms started hovering over Trump.
When the whole world was busy blaming him for inappropriately using his power, Levin stood by his side and got defensive over him, influencing many people to support Trump.
On Fox & Friends TV show, Ed Henry questioned Levin if Trump contacting the Ukrainian president was a mistake. The question revoked Levin, and he replied with,
"Your question is wrong. We know it's not illegal. What crimes were violated? Did the president do anything illegal? Because Nancy Pelosi has been on every TV show, and she can't cite one section of the United States code." 
The talk got a little heated as Levin lit up the show with all his evidential viewpoints, which convinced the hosts.
On this, Donald Trump got impressed with Levin's patriotism and honesty and took the news to Twitter, where he shared his show and tweeted, "So great, Mark!"
Levin is always seen as a legendary person in the field of journalism. His patriotism and in-depth research on any topic is the major reason people have inbuilt their trust in him.
In addition, he follows what's right and is never biased, leading him to come across various praisings and appreciations.