Music
Inside Marlon Jackson and His Wife's Longstanding Marriage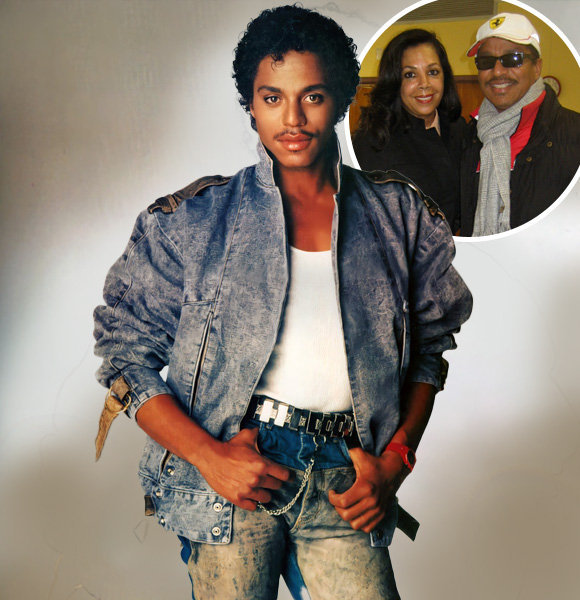 Marlon Jackson, best known as number 4 of the Jackson 5, is an American singer and dancer. He has been one of the top names in music since the 60s, and his stardom still stands shining. 
Good things are there to last in Marlon's life. His marriage to his wife has also lasted for decades, and the love has not faded one bit.
When divorces and separation are relatively common in the show biz, Marlon's marriage still stands strong like a pillar.
Marlon Jackson and His Wife
Marlon is married to his wife, Carol Ann Parker. They have celebrated 47 glorious years together!
Yep, 47 years of togetherness. Of course, such a longstanding relationship is quite rare, especially in the entertainment industry, but Marlon and his wife Carol are exceptions. 
Their wedding took place in 1975. Their bond has stayed strong since then, as Marlon has no lack of words of appreciation for his dear spouse. 
Also see: Sean Kingston Sparks Death Rumors After a Major Accident- Where Is He Now?
"The most beautiful woman in the world happens to be my wife. I'm not speaking of her outer beauty, that is obvious, her inner beauty is even more beautiful. Happy 43 anniversary, you know I love you. Just thank you for being there and believing in me," he wrote in his Instagram caption for his anniversary post.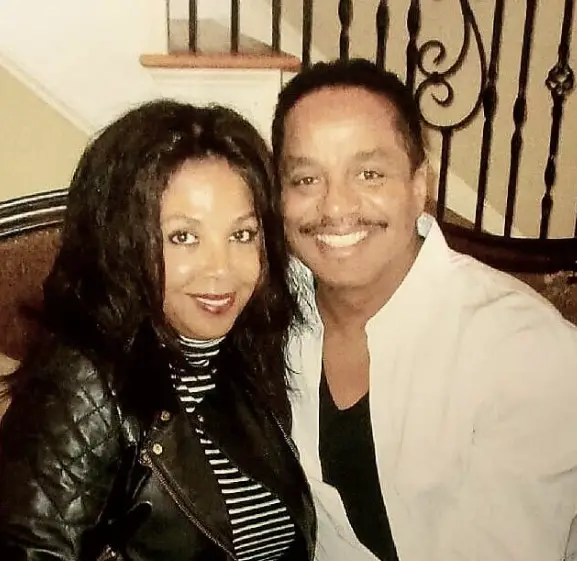 Marlon Jackson and His Wife, Carol Ann Parker (Source: Instagram)
The couple looks happy together, with their smiles shining bright as ever. 
Marlon got married when he was quite young, at 18 years old. In the age of high school flings and breakups, he had already settled down and recognized Carol as the love of her life. He said in an interview,
I was 18 when I got married. I married so early because I saw what I liked. Knew what was good for me. 
 Moreover, he graciously gave his wife all the credit for their marital success. They've been there for each other their whole lives. 
Together, they have three children. But, as much as fans would like to see the next generation of Jackson rocking the stage, his kids have chosen a path different from their father. 
Marlon Jackson's Children
Marlon has a son Marlon David Jackson, Jr., and daughters Brittany Shauntee Jackson and Valencia Jackson.
His son Marlon Jr. has avoided fame and publicity completely. Instead, he is leading a low-key life compared to his elder sisters. 
Read more on: All on Tyler the Creator and His Sister's Childhood
Marlon's oldest daughter Valencia isn't pursuing his line of work, but she's not super private about her life either. She is in her 40s now and is a married woman with two kids, a daughter Sophia and her son Noah.
Valencia is a travel journalist and cultural expert. Furthermore, she is also the founder of Creative Vie Media, a tourism branding and promotion agency. 
Likewise, his younger daughter is Brittany, who is also married. She has two daughters, Phoenix and Savannah.
Family time is super fun in the Jackson household. And Marlon seems to be busy with his family for now. 
Fans would love to hear more from him even today, but it's been a long time since he has released any new music. Instead, he has ventured into some business projects recently. 
His big family keeps him occupied for now. After a remarkable career, Marlon is enjoying his 60s with a loving partner by his side, along with his kids and adorable grandchildren.