Music
All on Tyler the Creator and His Sister's Childhood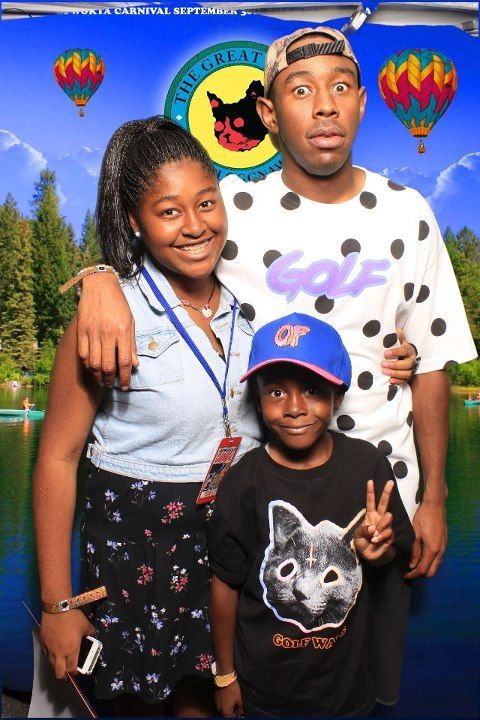 Tyler the Creator has taken the hip-hop world by storm with his music. The Grammy award-winning rapper has achieved great success, and his songs have been liked by people worldwide.
A little-known fact about him is that he also has a sister. She is not in the limelight like Tyler, but she is someone very close to his heart.
Who Is Tyler the Creator's Sister?
Tyler, born Tyler Gregory Okonma, is the oldest amongst his siblings. He has a younger sister named Lynda, with whom he grew up, and other cousins. 
Tyler the Creator grew up in a household of women. His father abandoned him when he was little, and he hardly recalls meeting him. So, it was his mother and sister in his family. 
Fans might know that he addresses his family situation in the song 'Bastard,' where he displays his resentment towards his father.
In the song, he also talks about his mother raising him single-handedly and mentions his sibling.
In a verse of his song, he says that he wanted a brother but got a sister instead, but they were similar to each other in many prospects because of the situation they grew up in.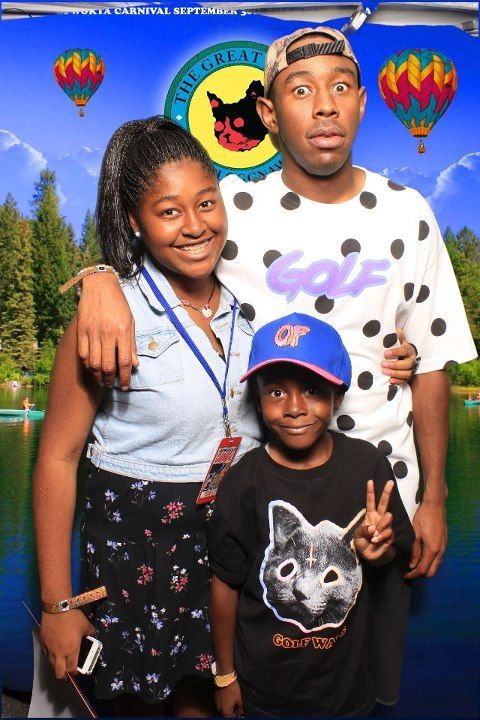 Tyler the Creator with His Sister and Cousin (Source: Reddit)
Moreover, there's something else that's similar among the siblings. Tyler shared that his little sister Lynda is growing up and has the same eyes as him.
"My Sister Is Growing Up To Be Really Pretty. We Share The Same Type Of Eyes Legit," he tweeted.
With no male figure in the house growing up, he had a hard time growing up. But he had great women in his life who cared for him, and he had great respect for them.
You might have seen his mother accompanying him to special events, and she has even appeared in a music video. And, it's clear that the mother and son duo share a special bond.
Read more on Tyler the Creator: Jaden Smith Reveals Boyfriend, Dating Tyler The Creator? For Real Or A Joke
However, he hasn't been seen much with his sibling. Perhaps they aren't so close?
The truth is the contrary. He has a great relationship with Lynda too. In fact, they actually lived together. 
In 2014, Tyler lived in a two-storeyed mansion with Lynda and his mother. His family was a major part of his success and played a great role in it, so he has given them a taste of his success too, which they deserve.
Tyler has come a long way from his days as an aspiring musician to one of the greatest rappers.
More on Tyler the Creator
Tyler was born on March 6, 1991, in California. His mother, Bonita, was a single mom who raised him and Lynda. 
Music was always something Tyler was passionate about. So after working small jobs for a while, he decided to put his music out for the world to listen to and started posting his music on MySpace.
Slowly, he gathered attention and released his first mixtape titled 'Bastard' in 2009. Since then, his career has seen nothing but success, and his latest albums, Flower Boy, Igor, and Call Me If You Get Lost, have broken the charts.
He has also won the Grammy awards twice for Best Rap Album. Coming from a small family to such huge success, Tyler's story is truly inspiring