Entertainment
Matthew McNulty's Low-Key Family Life Alongside A Loving Wife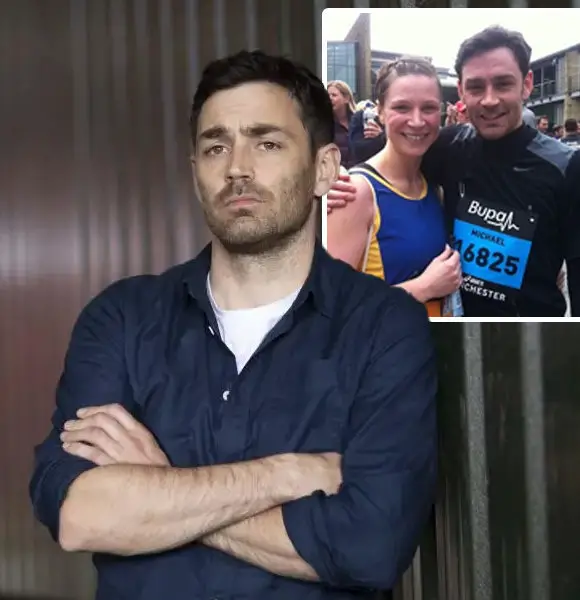 The undeniable charm and rouged looks of English actor Matthew McNulty is another factor besides his brilliant acting, which has his fans hooked. 
With his growing popularity, his personal life has garnered much attention from his curious fans, wanting to know all about his wife and family. 
To anyone busy fantasizing about the handsome actor as their beau, it might come as a shock that he is already married and is a father to three children. However, a quick rundown on his personal life might help you tame your curiosity. 
Matthew McNulty's Family of Five
Matthew's love story is no less than a romantic movie where the couple is destined to happily-ever-after. Not to mention, his long-lasting bond with his wife, Katie McNulty, is something of a rare sight in the entertainment industry. 
The couple's love story dates back to their young days when they were high schoolers. But, as ES magazine reported, the actor and his wife got married in 2012 after ten years of dating. 
However, as the actor is not much of a social media person, getting insides on his love life might be tricky. But, he does not hesitate to open up about his family life once in a while through interviews. 
On that note, the actor opened up about his love life with ES back in 2012 when he was a few weeks away from getting married to his high school sweetheart. 
Having been in a committed relationship quite early, Matthew and his wife were already parents to their two sons, Ellis and Oliver, before tying the knot.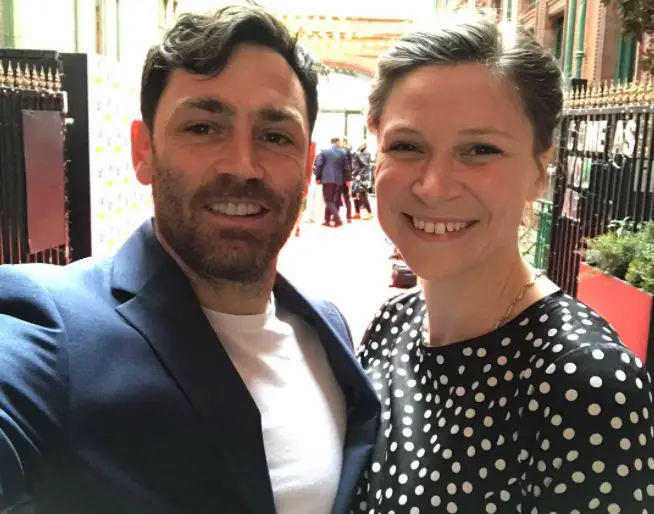 Matthew McNulty and his wife (Source: Tumblr)
Get to know - A Rundown on Tom Riley's Love Story
Talking about their decision to have kids early, the actor commented that they did not plan to be parents before, but as the couple knew they were right for each other, everything fell back to its place. 
It's lovely to see two committed people handling their love life with such ease even after decades of their togetherness. 
Of course, there might have been some issues in their relationship along the way, but nothing of a magnitude that could shatter their chemistry. Expanding their family to five, Matthew and his wife welcomed another child after their marriage.
Just as Matthew maintains his privacy, he keeps his children away from the public eye. Moreover, the actor's wife also does not fancy grabbing public attention. 
To sum it up, despite Matthew's low-key lifestyle, his prosperous life with his wife and children is extraordinary, and the cherry on top is his accomplished career.
More on Matthew McNulty
Having started his career in the show biz in 2001, the actor is now one of the well-celebrated entertainment personalities. From his brilliant portrayal to charismatic presence, he has his fans falling for him every step of the way. 
He made his major screen debut in 2002, appearing in the film 'An Angel for May.' A few films later, he grabbed substantial attention for his portrayal in 'Little ashes,' starring alongside the charming Robert Pattinson.
More On Robert Pattinson: Suki Waterhouse Has New Boyfriend? Dating Robert Pattinson, Sparks Romance Rumors
Likewise, he made his TV debut in 2001, taking up a role as Dominic Skeleton in the TV series 'Emmerdale' and actively continued his TV career. However, he is sparsely involved in films these days. 
As for his recent career update, the actor seems busy with his upcoming TV series 'The Rising,' portraying Tom.