Music
Mc Lyte Struggles with Divorce- Says Her Husband Does Not Want to Separate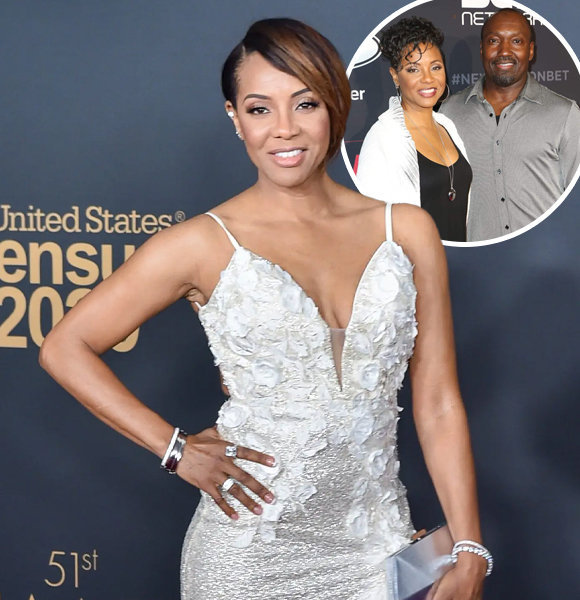 The Hip Hop Sister foundation co-founder, MC Lyte, grabbed a lot of attention with her show 'Partners In Rhyme.' Her professional front is a big success; however, her love life seems to be a bit messy. 
The American rapper and her husband separated long ago, but their divorce settlement is still under process. So what could be the reason? Let's find out. 
MC Lyte's and Her Husband Yet to Be Divorced?
MC Lyte, whose real name is Lana Moorer, met her husband, John Wyche, on a dating website.
After seeing each other for a year, the couple got engaged and eventually married. The couple had a beautiful wedding at Sandals Royal Caribbean Resort in Montego Bay, Jamaica. 
Know About: Lisa Arrindell Anderson's Husband Not In the Picture Anymore?
The pair exchanged their wedding vows with their close friends and family. Lyte was very happy about her marriage and said, "God has sent me true love. For all of you waiting on LOVE — don't give up — keep God first and he will see that you meet your match."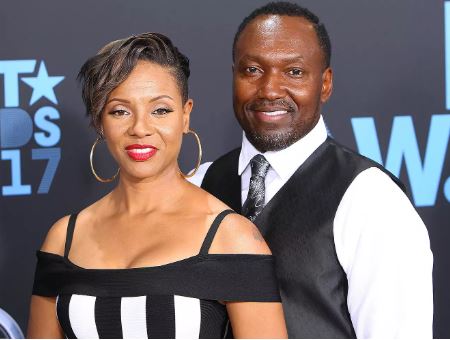 Lyte with her husband in BET Awards 2017. (Photo: People)
Even without children, Lyte and her husband led a happy married life. But what could have gone wrong?
In 2020, Lyte suddenly filed for divorce from John, saying irreconcilable differences. 
Yet, she is still not officially divorced.
Lyte said she is still going through the divorce process in a 2022 interview with The Real Daytime.
When asked the reason behind it, she disclosed that her husband doesn't want to sign the papers. 
Her followers were upset after they found out that she had been dealing with severe mental hardship for the past two years.
Learn About: LaVan Davis Has a Wife? Who Is She?
Lyte also revealed that her marriage was going well until she thought it wasn't working out for some unrevealed reason. 
After thinking about her life, she thought it would be best to end this relationship. However, she still hasn't been able to convince her partner. 
In the same interview, Lyte was asked if she was dating anyone, to which she responded that she wanted to leave her marriage permanently before embarking on a new relationship.
Regardless of her relationship issue, she is doing amazing in her career. 
MC Lyte's Career
Lyte celebrates her birthday on October 11. She was born in East Flatbush, Brooklyn. 
She hasn't revealed a lot about her parents, but Nat Robinson, the father of one of her friends, adored her and treated her like his own daughter. 
She had been fond of music since she was little and started rapping at 12. She first began recording her song at the age of 14. 
Lyte began her singing career in 1987 after her debut single, 'I Cram to Understand U (Sam),'  at the age of 16. However, she was only 12 when she wrote that song. 
You May Like: Leon Robinson's "Soulmate" Could Not Be His Wife!
She made her acting debut in the off-Broadway theater production of Club Twelve, a hip-hop take on Twelfth Night, in 1991.
After that, she has been unstoppable. 
At 51, Lyte had amassed a huge fortune from his acting career and the sales of her songs.
According to Celebrity Net Worth, Lyte has accumulated a whopping net worth of $8 million.
While curiosity about her husband and kids still lingers, Lyte is currently living her best life with her glorious career.