Celebs
Melinda Saxe Finds Love Once Again!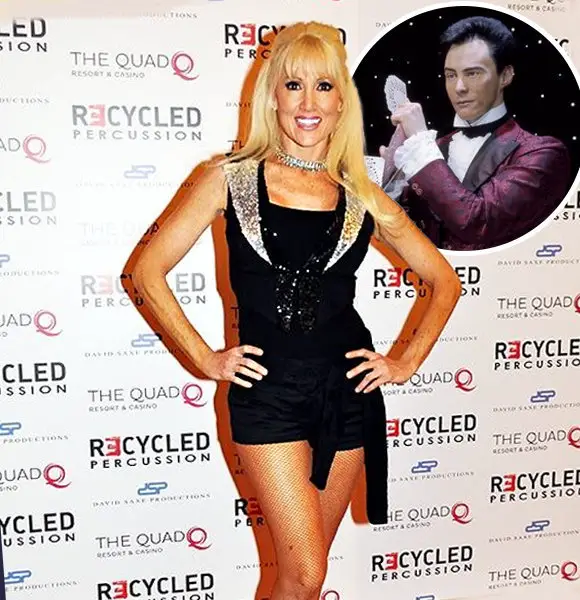 Magician Melinda Saxe has earned the title of 'First Lady of Magic' through her tricks and illusions.
The gorgeous lady steals the show with her charm, but has she found a man suitable to be her husband yet?
Melinda has stepped off the stage for the past few years, so you might be wondering, 'is Melinda Saxe married?'
Melinda Saxe Has a Husband? 
This 90s star magician's life has gone from glitz and glamour to love and nurture.
Indeed, Melinda has found a life partner for her and has settled down. She is married to her husband, Mark Evensvold. Mark is a managing partner at the P.F. Chang's restaurant chain.
A magician and businessman might seem like an odd combination, but things turned out just fine for Melinda and her husband.
Actually, Melinda's sister set her up on a date with Mark.
Interestingly, when she first met him, he had no idea who she was.
Read more on: Who Is Rachael Crawford? Find Out All You Need to Know about Her
However, after getting to know each other, it was clear that they would last a long time. Little did the magician know that a simple date would turn into a lifetime of togetherness.
Melinda and her husband said their vows in 2000 and have been together ever since.
They have grown from a family of two to four as they welcomed their children, son Mason Ray Evensvold and daughter Mallory Rose.
Saxe resides happily with her wonderful family and has found the man of her dreams, but this wasn't her first shot at matrimony.
She was previously married to famous magician Lance Burton in 1993. When two magicians collide, something grand is bound to happen, and it happened so.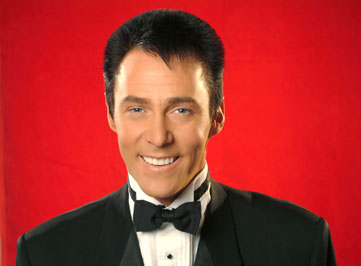 Melinda Saxe's Former Husband, Lance Burton (Source: Lance Burton's Website)
Melinda took the first step into their marriage with a grand display of affection. She boldly popped the big question to Lance and proposed to him on live television.
Of course, no one could turn down such a grand gesture, and Lance said yes.
However, their marriage did not last very long, and the former husband-wife split up a year later, in 1994.
Lance is her only former husband before Mark, but she was engaged to someone else before Lance.
Her fiancee was voice actor Rich Little. They were together for three years and were looking to tie the knot until Saxe had a shocking discovery in 1991. 
Also check out: Natalie Lisinska's Happy Married Life with Loving Husband
She found out that Rich was secretly videotaping their intimate moments together without her knowledge.
She even filed a lawsuit against him for defamation, invasion of privacy, and inflicting emotional distress. However, the lawsuit was settled outside the court in the end. 
Nonetheless, these things remain in the past, and all parties have moved on.
Following the birth of her kids, Melinda decided to take a step down from the stage to spend more time with her children and family.
As a result, she retired from magic in 2002, and fans have missed seeing her perform.
The 57-year-old stands at the height of 5'7" and might not be in the industry anymore, but she has tasted sweet success during her career peaks.
Coming from a family accustomed to the stage, performing on it wasn't a foreign concept for her.
Her father, Richard Saxe, was a bandleader, whereas her mother, Bonnie Saxe, was a dancer and producer. Her brother David also worked behind the scenes in the industry.
Her family supported her dream to be a magician, and she went on to become one of the most famous female magicians. Throughout her career, she has earned honors and hefty net worth. 
An exact number has not been pinpointed but might be in the million-dollar range.
Melinda Saxe has stepped down from the magician's act, but the audience still remembers her on-stage persona and performances.