Sports
Micah Hyde's More Than Beautiful & Fulfilling Life Alongside His Wife
American professional football player Micah Hyde's popularity when it comes to his association with Buffalo Bills is truly unmatched.
Being in the team for over four years now, as much as a successful run Micah has had in his career, he has experienced a hundred folds more happiness in his personal life alongside his wife. 
There is no better thing than going through this former Green Bay Packers player's Instagram account and rejoicing his married life with his life pretty often. 
Micah Hyde's Life with Wife 
Hyde, as of 2021, has extended his time in the Buffalo Bills by signing a two-year contract of $19.25 million with the team that spans through 2023. 
But gladly, not only has Hyde had a successful run of years in his professional life, but his merry married life, too, has happily cherished three wonderful years. 
A stunning view of the beach, mesmerizing waves, and a glary sunset, our definition of the picture that Hyde posted commemorating his three years with his partner can never match the picture. 
The two newly married couple posed alongside each other with this stunning view and took the picture. As much as the picture is such a delight to see, the words that he dedicated to his wife are more delightful. 
Posting the stunning picture, he wrote, 
"3 Down. Forever To Go. I Love You Mamas!"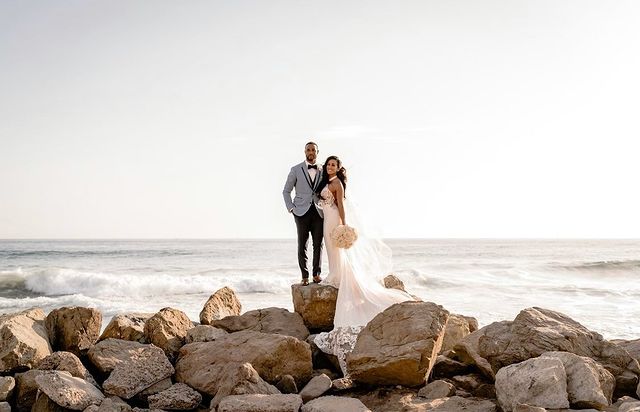 Micah's Picture With His Wife From Their Wedding (Source - Instagram)
He and his spouse Amanda Kamiksisian married back in 2018, and they have shared happiness ever since. Well, as much as Micah doesn't shy away from expressing his love to his wife, Amanda, too, is equally expressive. 
Amanda also had her fair share of words dedicated to her husband of three years on the anniversary. Posting a monochromatic version of the same picture she wrote, 
"3 years later and I swear I still ask myself how I got so lucky.To my whole world, to the person who makes me laugh the hardest, happy anniversary!"
Well,  Amanda is undoubtedly the love of his life and his everything, but there is another person who was a big part of their wedding, someone close to Micah. 
Another Buffalo Bills Player: Meet Josh Allen Girlfriend, Details On Buffalo Bills QB's Dating Life
Their wedding was officiated by a very special person and someone deeply close to Hyde's heart, Maddie Schaa.
Hyde asked his best friend, Maddie Schaa if she would be an officiate for their marriage, and well who wouldn't? Especially when it's their best friend, right?
So without a thought, Schaa said yes to it. 
"Absolutely was my first reaction because what an experience ... I'd be honored to marry any of my friends and they're a couple that is so fun and loving."
Said Schaa of the best time. Schaa and Hyde's friendship dates back to college days when she would help him with his classwork. 
Besides, Micah's Instagram profile, more than his own, features more of his family, his gorgeous spouse, and his absolutely adorable children. 
Adorable Life Alongside Family
It is just a treat to witness the warmth and happiness this family radiates even through pictures. Hyde recently shared a very beautiful picture of the family living in the moment and all the candid shots wishing his followers a Merry Christmas. 
His family at times accompanies him on the field, and all of the moments are surely precious for the American football safety. 
The couple welcomed their first son, Micah Richmond Hyde Jr., back on March 23, 2020. Describing the surreal experience his wife took to her social media and wrote, 
"It's safe to say we've discovered a whole new depth of love in the Hyde Household and I couldn't be more thankful for our little family. "
Silver Lining For Buffalo Bills Player: NFL Star Marquise Goodwin & Wife Expecting Baby After Loss Of Their Twins
She also thanked her husband for being there throughout with her and declared her immense love for him.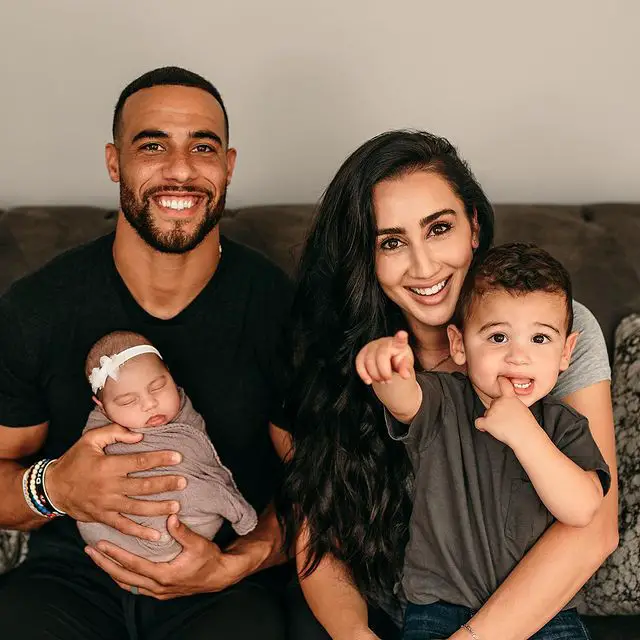 Micah Hyde, His Spouse & His Children (Source - Instagram)
The couple very recently welcomed their second child, a daughter named Maverick Hudson Hyde, on August 30 of 2021. Again welcoming her second child into the world, she expressed immense gratitude toward her husband and wrote, 
"There is nobody, and I mean nobody else I would want to be living this dream with."
Life couldn't get better than this, could it?
The family of four is now surrounded by love and happiness, and it seems like the mother and father will not get enough of posting everyday moments with their little babies on their social media.
And honestly, we are all here for it and more!