Sports
Meet Josh Allen Girlfriend, Details On Buffalo Bills QB's Dating Life
Josh Allen is a football player playing for the Buffalo Bills of the NFL...he is dating his girlfriend...has been going out with Brittany since 2017 when they were in college...his mom and dad have Swedish ethnicity...his age...at the height of 6 feet 5 inches (1.95 meters)...with a weight of...decide to exercise that one-year extension clause...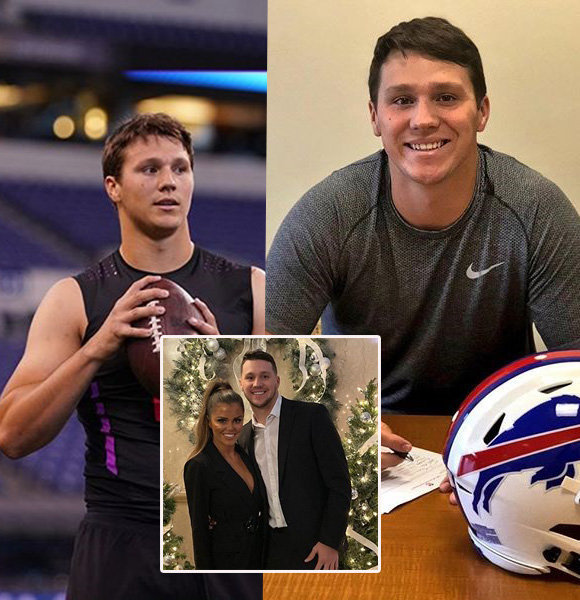 Josh Allen is a football player playing in the National Football League (NFL) for the Buffalo Bills. He has been playing in the NFL since 2018.
The University of Wyoming graduate was drafted into the NFL in 2018 after a strong college career. In the Draft, he was the first-round selection of the Buffalo Bills and the 7th overall pick.
Josh's Dating Life, Girlfriend
Josh's dating life is a happy affair. He is together with his girlfriend and long-time friend, Brittany Williams. 
The couple has known each other since childhood, and Brittany even revealed in a post on her Instagram that they had been flirting (although she might have said that jokingly) since they were eight years old. 
Another NFL Player:- Joe Burrow Father, Stats, College, Contract & Net Worth Details
However, childhood friends started dating only when they reached college. They entered a relationship when both of them were in college in 2017, albeit in different universities. Josh attended the University of Wyoming, whereas Brittany went to Fresno State.
Despite going to different colleges, they managed to keep the relationship going. 
Brittany is also a football fan and says that her favorite thing is watching Josh do what he loves most - play football. 
After graduation, Brittany is frequently seen at Josh's games with the Buffalo Bills. She also posts pictures from the games. Despite her location on Twitter still being California, Brittany spends a fair amount of time in Buffalo with her boyfriend.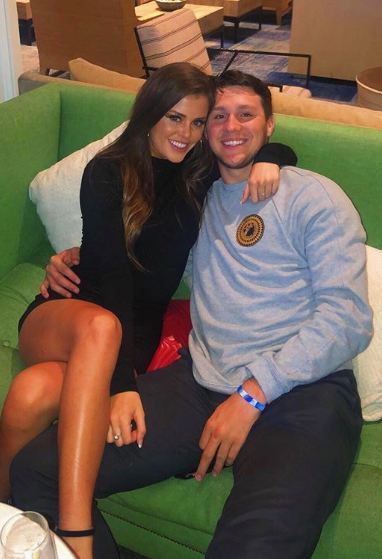 Josh Allen with girlfriend Brittany on Josh's birthday in 2019 (Photo: Brittany Williams' Instagram)
The couple has been together for almost three years now; they celebrated their second anniversary on 14th March 2019.
Contract And Salary
Josh was drafted by the Buffalo Bills in 2018, and he signed a professional contract with them on 25th July 2018. The contract is a four year/$21.1 million contract and earns him an average salary of $5,295,760 per year.
He also received a signing bonus of $13,485,846, and the contract has a 5th-year extension option available.
Related To NFL:- Kwon Alexander [49ers] Injury Details, Brother, Contract & Salary
Josh will become an Unrestricted Free Agent (UFA) in 2022 or 2023 if the Bills decide to exercise that one-year extension clause.
All earnings considered to date, Josh has earned a massive $15,408,711 during his professional career.
Interesting Facts About Josh Allen: Age, Height
Josh was born on 21st May 1996 in Firebaugh, California. He attended the Firebaugh High School.
Josh's parents, Joel and LaVonne Allen, raised Josh along with his three siblings in a family farm in Firebaugh.
In November 2019, people once mistook Brittany's mom for Josh's mother.
The NFL star comes from Swedish descent as his great-grandfather immigrated from Sweden to the Ellis Island, the US in 1907.
Josh stands at the height of 6 feet 5 inches (1.95 meters) and has a weight of around 237 lbs.