Entertainment
Michael Darby Embracing Fatherhood for the Fourth Time
Welcoming a newborn fairly recently, Michael Darby becomes a father to four kids at the age of sixty-two.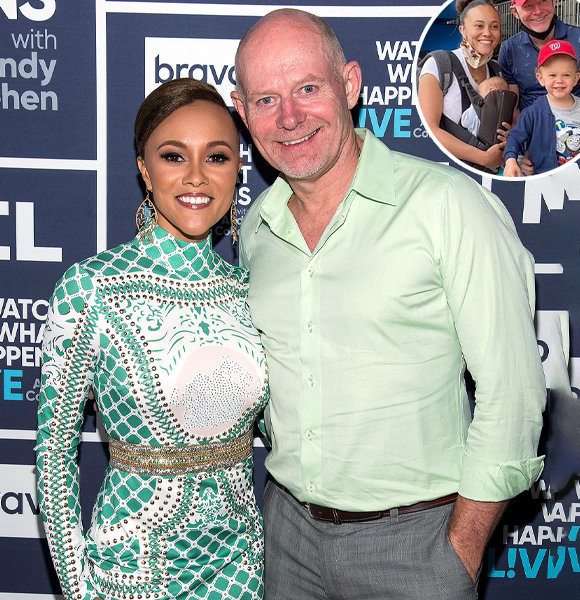 Welcoming a newborn in the family, Michael Darby is all up for taking on his role as a parent at the age of sixty-two for the fourth time.
Soared to fame as the partner of the Real Housewives of Potomac star Ashley Darby, the pair's personal life has never stopped making headlines. And adding a little one to the family, the Darby family is back in the streak of public discussion. 
Michael Darby, A Father To Four Kids
Although Michael and his second wife Ashley gained quite a reputation for their dramatic relationship amongst the featured couples in the RHOP, nothing could whither their relationship, leading them to become parents to two children.
The pair welcomed their first son, Dean, in July 2019. Before having Dean, Ashley bore the loss of pregnancy but having Dean let her relish her journey through motherhood.
Adding to their family of three, the couple welcomed their second child, Dylan, in March 2021. While Michael maintains a distance from social media, Ashley does the job of updating the fans of their family moments. 
Taking to her Instagram to share the update on the birth of her second child, she uploaded a picture with her husband and two kids, pairing the series of family pictures with the caption that read,
It is with the biggest, happiest, and most grateful hearts we introduce our little angel, Dylan Matthew Darby. Dean loves being a big brother and covers the baby in kisses and hugs all the time. It's the most incredible bond to witness flourishing.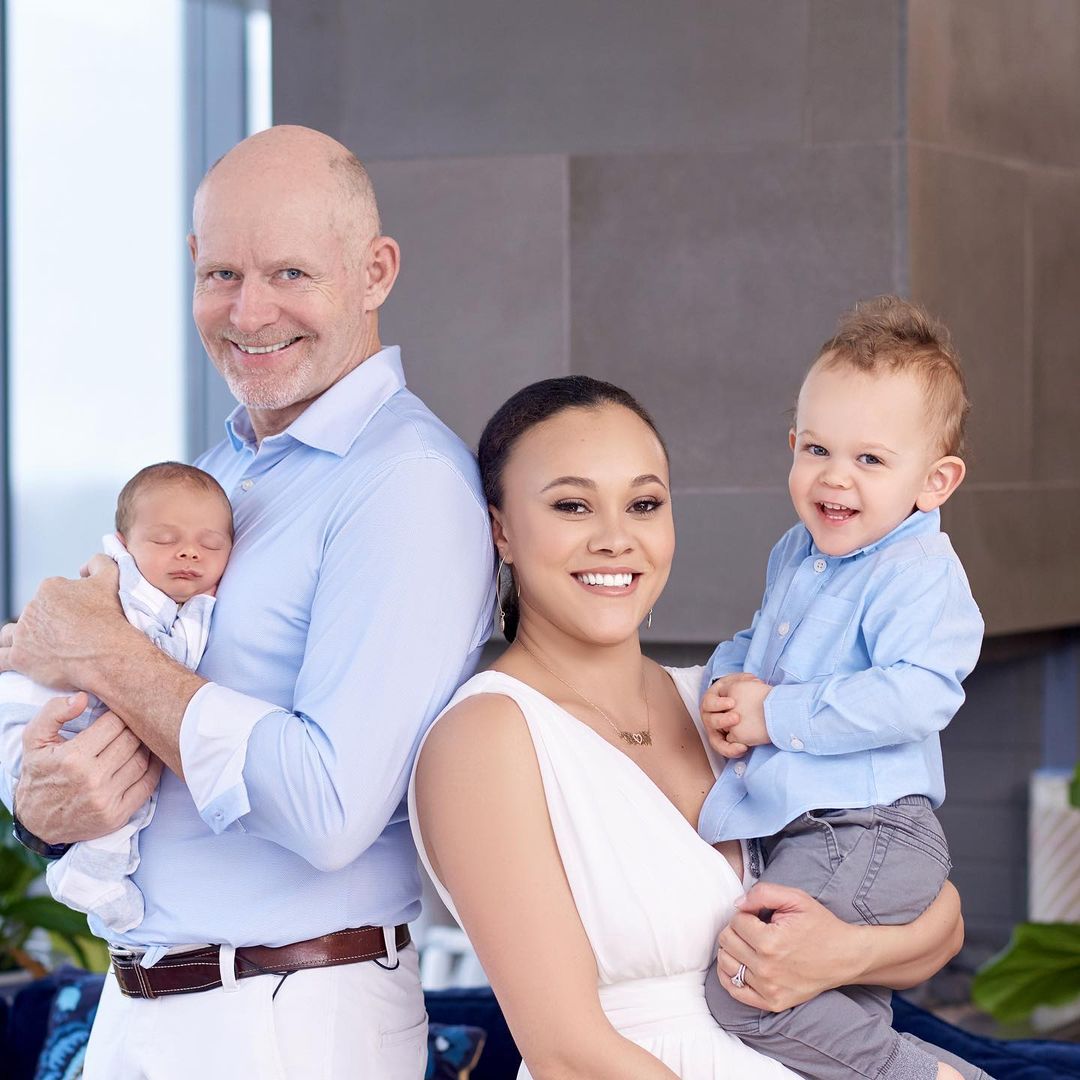 Michael Darby with his wife, Ashley, and their two sons (Source: Instagram)
Personal life of - RHOP's Monique Samuels Is Pregnant, Expecting Third Child With Husband At Age 34
Well, you might be wondering about the other two children of Michael. Besides his kids with Ashley, Michael was the father of two sons from his previous marriage.
The Australian-American real estate mogul and his first wife shared a daughter and a son. Given that his first marriage, which lasted for twenty years, ended in 2010, Michael's kids from his first wife are probably in their twenties.
As his adult children and his former wife maintain a private life away from the public eye, the media has not been able to crack into their personal life.
Moreover, Ashley does not seem to have a close bond with her stepchildren as she is not seen mentioning them at any instance, nor has she ever posted about them on her socials.
Regardless of his not-so-known relationship with his children from his first marriage, Michael shares a very close bond with two little sons from his latter marriage.
Ashley does not miss a chance to share the father-son adorable moments through her Instagram. Sharing a series of pictures showcasing Michael's bonding time with his sons, Ashley took to her 'gram to share her gratitude towards Michael for being an extraordinary father and a loving husband writing,
There's no one else I'd want to be on this amazing adventure with. Thank you for being a stellar dad and wonderful life partner. 
Having experienced marriage and fatherhood before, taking care of his two young kids might not be much of a hassle for the entrepreneur. 
More on - Lee Najjar's Wife had No Problem with His Affair? A Look Into His Family
Is Michael Darby Gay? 
Despite witnessing his flourishing married life with Ashley, Michael had been subjected to various allegations in the past regarding misbehavior caught on camera. 
Reportedly, he was alleged of mistreatment by Orville Palmer, who claimed of witnessing Michael 'grabing and groping.' the backside of a cameraman while at the set of the RHOP several years ago. 
There have been a few more such allegations against Michael during his time in the RHOP. As reported by Screen Rant, another one of his inappropriate behavior is said to be caught on camera where he was seen touching Andrew martin inappropriately.
Because of his alleged misbehavior in the past, Michael was even subjected to gay speculations. However, seeing the real estate mogul relishing his life with his wife most probably hints the speculation is false.
Regardless of all the controversies he had been surrounded by in the past, the entrepreneur is living a fulfilled life in all aspects.
What Is Michael's Net Worth?
Though many knew him from his appearance on the RHOP, Michael was already a big name in the field of real estate venture.
As a dominating real estate agent, Michael is estimated to have a net worth valued at 20 million dollars, as CelebrityNetWorth reports.
As the report claims, his venture, Monument Realty, located in Washington, co-founded in 1998, has developed real estate of over 6.5 million square feet.