Entertainment
Lee Najjar's Wife had No Problem with His Affair? A Look Into His Family
Despite his affair, Lee Najjar, a.k.a. Big Poppa, managed to maintain his relationship with his wife, with whom he shares his multi-million dollar net worth.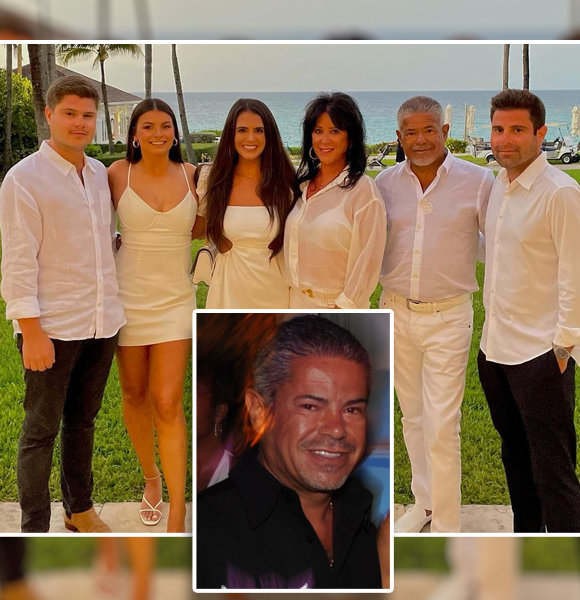 Lee Najjar's name cannot be uttered without mentioning The Real Housewives of Atlanta star Kim Zolciak.
He rose to fame as Kim's mysterious 'sugar daddy' during her time at the show. However, despite her trying to keep Lee a secret, his identity came to light anyway. And, ever since the big unwrap, fans have been reluctant to know where they stand now.
Who Is Lee Najjar's Wife?
Reality TV star Kim and Lee sparked a huge stir when the two were confirmed of being in a relationship while Kim starred in The Real Housewives of Atlanta.
From his appearance in the RHOA, Lee was nicknamed 'sugar daddy' and 'Big Poppa,' But, another aspect that raised controversy was that the Big Poppa was already married to another woman at the time.
Yes, you heard that right. While the two were romancing, Lee was still in a marital relationship with his wife, whose name is also Kim, short to Kimberly.
Although the rumor had it that Lee went through a turbulent divorce following his affair, nothing of sure has surfaced yet. Also, their social media suggest the two are still together, relishing life as a couple alongside their two children.
Get to know - Who Is Jordan Belfort's Current Wife?
Lee is a father to his daughter Katelin and son Jeremy. Deep diving into the Najjar family's social handles shows Lee shares a tight-knitted bond with his daughter and son.
Katelin often showers her father with love on her Instagram. On that note, she once treated her thousands of 'gram followers with a sweet birthday post dedicated to her father where she wrote,
My king. Happy Birthday Baba, I love you.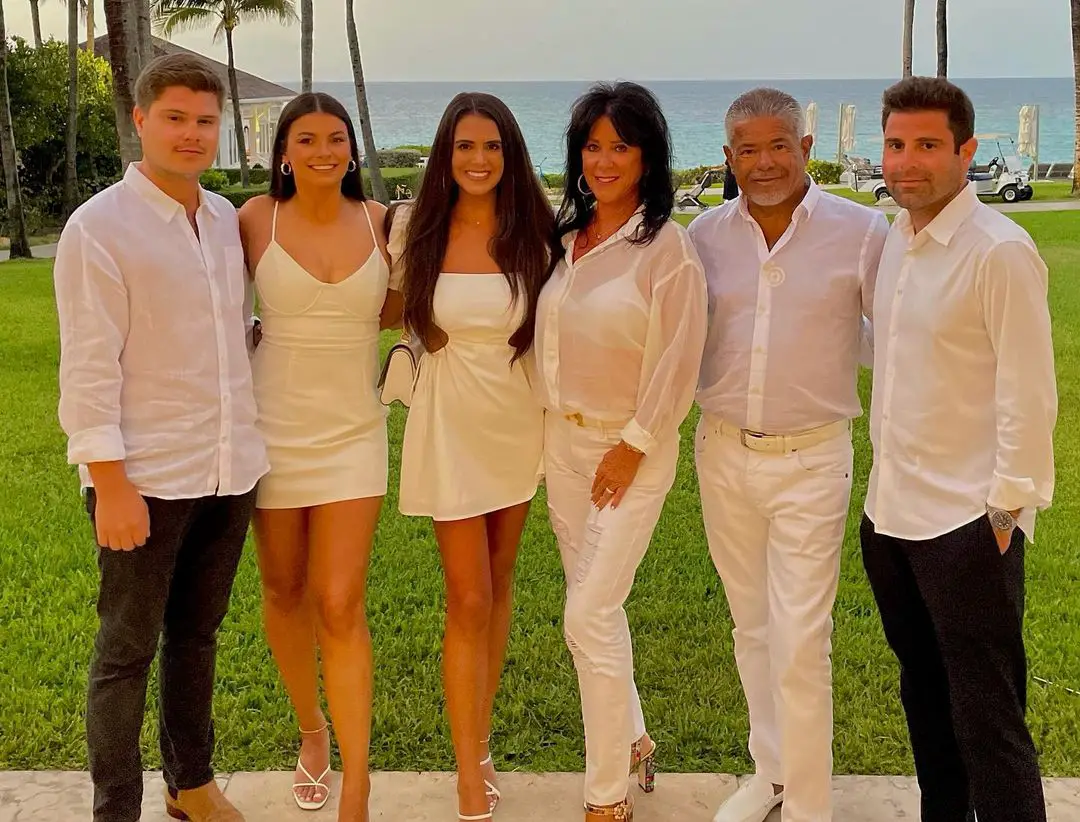 Lee Najjar posing with his family (Source: Instagram)
While Katelin is yet to get married, Lee's son made an addition to his family this June, tying the knot with his long-time girlfriend.
No wonder Lee's flashy relationship with the RHOA star took a toll in his marriage, but with time their relationship seemed to have eased as it appears in their social handles.
After their headline-making short-term affair, Lee's former beau Kim started her family with her husband Kroy Biermann and is a mother to six children, including two children from her previous relationships.
Many might know Lee for his association with reality TV star Kim, but he is a pretty big name in the world of real estate, holding a massive amount of net worth.  
More on - In Search For Boyfriend Or Already Dating?See What Amiyah Scott Has To Say About RHoA
What Is Lee Najjar's Net Worth?
The RHOA fans probably already got an overview of Lee's fat bank account judging his reportedly expensive gifts to Kim Zolciak, including Kim's Range Rover and her townhouse.
To be accurate, Lee's net worth is estimated to be 50 million dollars, as CelebrityNetWorth reports. 
A significant chunk of his fortune derives from the Puerto Rican's real estate venture, with his projects mainly based in Atlanta and Georgia.
His multi-million dollars wealth included his breathtaking thirty-three thousand square feet mansion in Atlanta.
The humongous and well-architectured mansion was initially listed for twenty-five million dollars in the market, but later, Lee dropped the value to 13.8 million dollars.
Besides, his online presence, where he is often seen relishing a lavish lifestyle, says it all about his mind-blowing wealth.