Entertainment
Michael Malice Clears the Air Regarding His Gay Speculation
Michael Malice, a famed media personality with impressive net worth, makes a Twitter post that is sure to clear his gay speculation.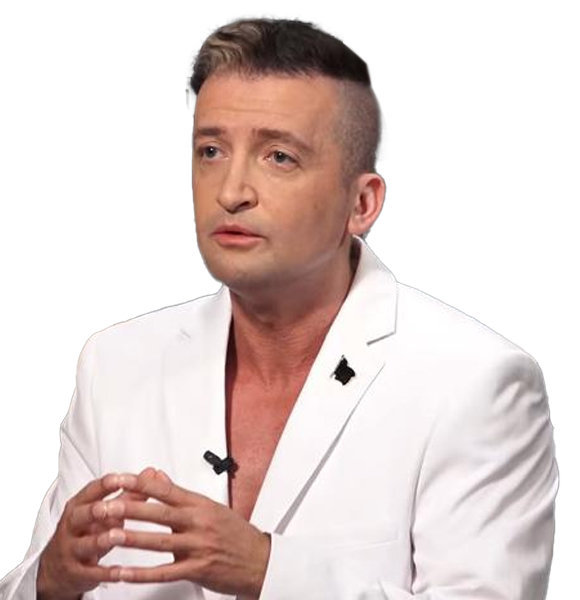 While Michael Malice is most known for his thought-provoking podcast YOUR WELCOME, and his social media posts often spark discussion threads among his followers. 
Amongst such attention-grabbing posts on his social media, one has been about his sexuality that clears the air regarding his gay speculation. 
Is Michael Malice Gay? 
"I'm not gay but I don't think you're ugly like the Young Turks girl says you are, Tim."
Michael wrote on his Twitter post of November 13, 2020, which is sure to shut down his gay rumor for good. 
However, it is unpredictable how he came to be under the radar of gay speculation, and he often addresses his thoughts regarding sexuality on his socials and podcast. Sharing his view in defense of the LGBTQIA+ community, the podcast host once tweeted, 
claiming "sexual preference" is offensive invalidates pansexual or bisexual people, who are attracted to multiple genders but still have preferences between those attractions
Although his sexuality is pretty much clear now, he has not tied the knot yet, neither anything regarding his past relationship has ever come to light.
Despite living a super low-key personal life, his outstanding profession is known to many.
Personal life of - 'I Was a Victim of Domestic Violence' Says Harmeet Dhillon
Who Is Michael Malice? 
Born in Ukraine, Michael immigrated to America with his family when he was just at the age of two. 
Graduating from Bucknell University, Michael founded a humor blog, Overheard in New York, in 2003. 
Later on, he also co-authored memoirs of several celebrities, including Made in America: The Most Dominant Champion in UFC History, Concierge Confidential, and so on. 
He is also an author of Dear Readers: The Unauthorized Autobiography of Kim Jong II, published in 2014. The book, which encapsulates the portrayal of Kim Jong II to the people of North Korea, generally received positive reviews. 
With his growing reach, the author became a regular guest for different shows on Fox Business Network and Fox News. 
The podcast host was also a frequent guest in The Tom Woods podcast and later made an appearance on The Joe Rogan Podcast. 
Well, there is more to his accomplishments. He also hosted a late-night talk show in 2018 which aired until 2020. Presenting his opinionated views and based on historical analysis of American politics, he authored The New Right in 2019. 
While his career as a media personality has only seen success from the get-go, his fame has soared since he became the host of the podcast YOUR WELCOME that aired in 2017. 
More on - Inside Eric Musselman's Perfectly Balanced Married Life
Michael's Net Worth
As for his net worth, Michael, age 45, is quite private about it. But, given his level of success in his field of work, he certainly has amassed a hefty net worth. 
Based on average salary reports, he might have an annual salary of over 100 thousand as a podcast host and a columnist combined. 
Besides, he also gets revenues from the books he has authored. Also, his social media presence is quite dominating, with 310 thousand followers on Twitter and 66 thousand followers on Instagram.