Entertainment
'I Was a Victim of Domestic Violence' Says Harmeet Dhillon
Harmeet Dhillon shares her story about her journey to success that has entitled her to impressive net worth and opens up bout her abusive former husband.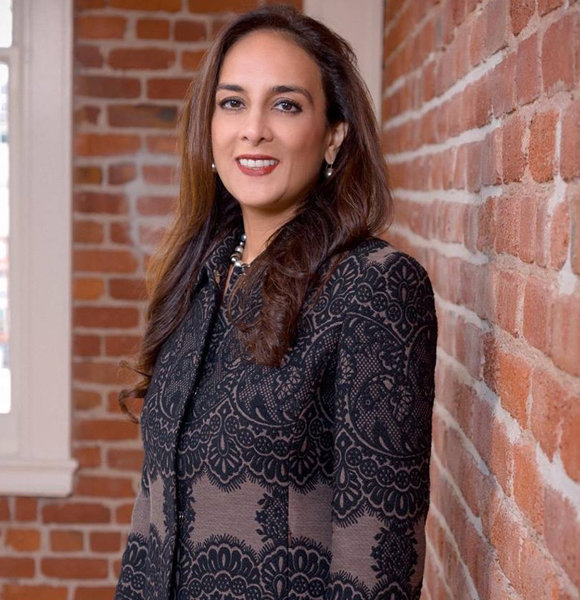 "I was a victim of domestic violence," a lawyer and Republican Party official Harmeet Dhillon stated while giving light to her past struggles when she was married to her abusive husband.
Coming from an Indian family background, where arranged marriage is highly prevalent, her arranged marriage did not turn out to be what she had expected.
Harmeet's Past Relationship
Dhillon's first marriage took place right after she graduated from Dartmouth College. As she described to VOA about her marriage, she did not meet her then-husband, a doctor from India, before her marriage because of an arranged setting.
Although he seemed like a good person, little did she know, the marriage soon turned into an abusive relationship.
But as divorce was often stigmatized in her culture, the split was not easy but she finally managed to separate from him a year after she tied the knot.
Just two weeks after her separation, she joined law school and headed towards a new direction in her life.
While she was only twenty-one during her first marriage, she focused more on her career and getting herself out of the trauma she faced from her failed marriage.
After completing law school, she got married to Dr. Kanwarjit Singh, a Sikh physician. But her marriage ended in 2003 as their highly demanding careers took a toll on their relationship.
Having been through two failed marriages, the lawyer took a long break before she could give marriage another thought.
Get to know - Richard Jewell, The Hero Who Saved Hundreds in 1996 Summer Olympics Bombing
So Who Is Harmeet's Husband Now?
Well, love found its way again, and she got married for the third time. Her third husband, Sarvjit Randhawa, is a retired nuclear engineer. The couple shared vows in February 2015.
Sarvjit was also formerly a board member of Save KPFA. Excelling in their respective career paths, the two seem to be relishing a happy married life.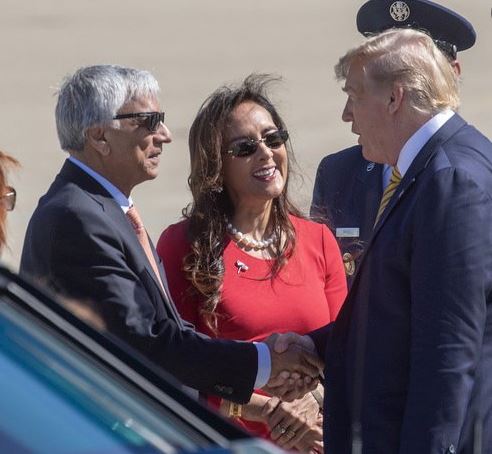 Harmeet Dhillon and her husband greet former President Trump (Source: Twitter)
Harmeet does not fancy showcasing her personal life on her social media, so her marriage details remain under shade. However, she is not known to have children from any of her relationships.
While she is eventually well-settled with her third husband, her exponentially growing professional life makes her journey inspirational to whoever seeks the same path as hers.
More on - Kristen Clarke's Noteworthy Achievements All While Raising A Son
What Is Harmeet's Net Worth?
Entering America as an immigrant with her family when she was just a child, the reach she has maintained in American politics as a Republican Party official is exemplary.
Influenced by her parent's involvement in politics, her inclination to politics began at a young age. The University of Virginia graduate kick-started her political journey in 2008 when she was listed as a candidate for a seat in the California Assembly.
However, as the circumstances were not in her favor then, she lost the race. But after a few more unsuccessful attempts, she later became the chair of the Republican Party based in San Francisco.
With increased exposure, she became one of the known impactful personalities in the Republican Party who also gave a speech at Donald Trump's event in 2019.
Adding to her accomplishments, the lawyer also served as a legal advisor for Donald Trump in his 2020 election campaign and is the founder of the law firm Djilon Law Group. 
Although Harmeet has not yet disclosed her net worth publicly, given her astoundingly acclaimed profession, she must have gathered impressive fortune from her profession.