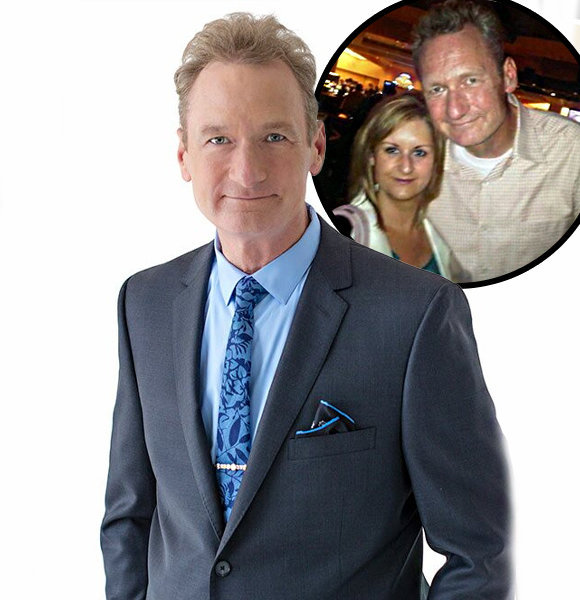 Extremely famous for his improvisational comedy, Canadian actor and comedian Ryan Stiles's aptitude for making one laugh naturally is truly otherworldly. 
Best known for 'Two and a Half Men,' this ball of talent has invested almost four decades of his career in bringing smiles to people's faces. 
But there is a very special someone that brings a smile to his face. Who is it, you ask? The person who makes Stiles's world go round and round is his beautiful wife, with whom he has been together for as long as he has started his career. 
And together, he and his wife share a wonderful life with a happy family. 
Ryan Stiles's Wife and Family Life
Ryan Stiles has been married to his beautiful and loving wife for over three decades now, 22 years to be precise. 
Whew! That is a long marriage, especially if we compare it to some marriages in Hollywood; it feels like an eternity. 
No shade to anyone, though!
Ryan has been married to his wife, Patricia McDonald. They tied the knot in 1988, and life has been amazing ever since for the pair. 
The pair celebrate their life with three children; Mackenzie Stiles, Sam Stiles, and Claire Stiles. 
As much as he is out and about when it comes to his career, Stiles is equally secretive about his personal life.
He has kept his marriage life private, but not all of the details have been private. 
We have managed to gather some information that might be of great value to you, the start of this never-ending love story!
Stiles met his wife at a club, Punchlines, back in the 1980s, when he was starting his career. 
More on: Ryan Stiles And Colin Mochrie's Never Ending Bond of Friendship
Stiles was doing standup in the club, and his wife was a waitress there. While the answer to how exactly love began brewing between the two is unknown, we can still imagine that the love story started full classic. 
Their eyes met, then they talked, and love did its magic. It's not too much to imagine when we have limited information.
But the reality of this love story is that the husband and wife are inseparable and deeply in love. 
The 'Whose Line Is It Anyway?' Star surely has countless memorable moments with his family. 
A piece of insight into the bond he shares with his family can be seen in one of his Twitter posts from back in 2017, where he wittily described one incident involving one of his kids. He wrote, 
I neglected to tell my wife I went golfing today yet somehow she knew. When I find out which kid leaked, that kid is gone.
But this ball of happiness had had his share of sorrow as well.
His daughter was diagnosed with cancer and was battling the deadly disease. Thankfully, she is fully recovered now, and the proud father couldn't keep the news to himself.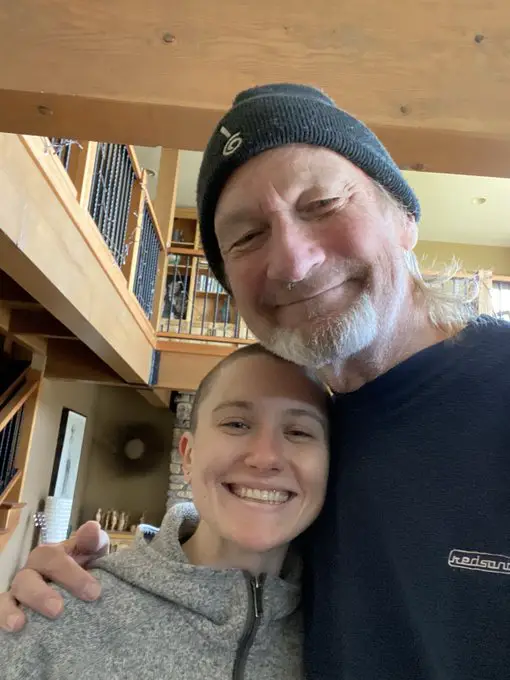 Ryan Stiles Posts Picture with His Daughter (Source Twitter)
Hugging his daughter tight in his arms, he shared the pictures of the two gleefully smiling on his Twitter upload with the caption, "My daughter. My hero. Cancer free."
What an amazing dad, and what an amazing family!
We would also like to congratulate his daughter on battling the disease, and we hope this family always remains happy and healthy.