Entertainment
The Good Wife Fame Miriam Shor's Life with He Loving Husband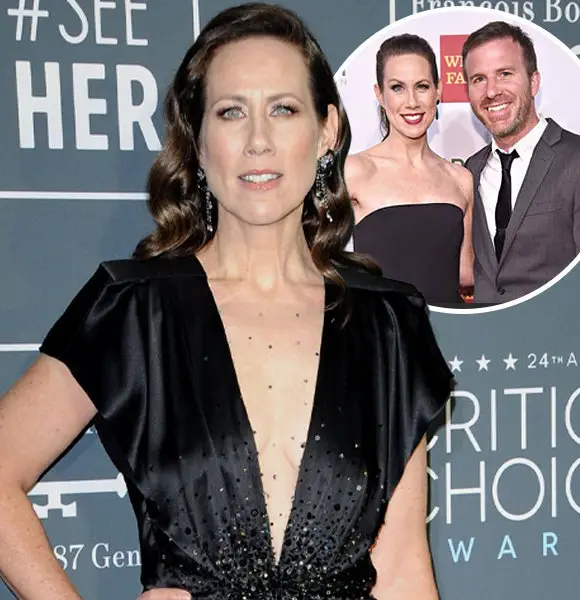 'The Good Wife' fame Miriam Shor is known for her role in 'Hedwig and the Angry Inch.' She has been part of several long-running and short-lived projects in her over two-decades-long career. 
But each of them showcased her tremendous ability oozing with talent. Like her successful career, Shor also enjoys a successful married life alongside her husband. 
She and her husband have completed over a decade of togetherness with each other, and in this over ten years, the two have raised a happy family of four. 
Miriam Shor's Husband & Family
Miriam has been married to her husband, Justin Hagan, since 2009. Meaning the two have completed precisely 12 years of togetherness, and life couldn't be any better. 
The two are parents to their two daughters, Iris and Ruby. Her husband, like talented Miriam, is also an actor who is known for his role in movies such as 'Shortbus,' 'Party Monster,' and 'Fringe.' 
Interestingly, 'Shortbus' is the movie that gave the two greater fame and admiration from their fans. But, most of all, we believe it also added to their blossoming romance.  
The two seem like they had their first encounter during the movie's filming, and well, we know how it turned out. 
Decades later, their relationship is as strong. While there is not much known about life inside the Shor household, we sure know it is all sunshine and rainbow. 
Well, not always, though. Love life with her husband for sure is extremely amazing, but juggling life between a husband, children, and work can be extremely daunting. 
And it is a pressure that Miriam has felt before and still does. It really is a tug of war between her two lives for someone as busy as Shor.
Come Back To This: Is Jill Flint Single Or Married? Is There a Husband In the Picture?
However, she has always played a strong game balancing both lives together. Back in 2014, when asked about her kids and family, she shared how it was a "huge learning curve" and that no parent knows "what they're doing when they start."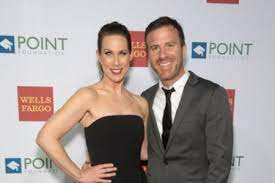 Miriam Shor with her spouse (Source: TVShowStars)
She further shared what we probably have heard every parent say, 
Everybody will tell you when they hold that baby in their hands for the first time it's incredible, but you're still like: "What the hell happens now?"
Well, years later, it seems like she figured out what to do on the way. 
One of her daughters is a teenager now, and her other daughter is probably 8 or 9. 
She also shared her share of experience of being a working actress raising a family in NYC. 
Get to know The Good Wife actor - Dylan Baker & His Wife's Already Predicted Destiny
"It's tough, but it's great," she shared. "I just love filming here, it's a dream come true. All of the series regular jobs I had in the past were in LA and shooting one here is what you want as an actor."
But along with the thrill of it all, she also shared how she at times wanted to give her time to her kids and did not want to miss out on raising them. 
"But then again, when you're doing something, you're thinking: "We're taking an awful lot of time doing this, I know that's my job, but I'd like to give my kids a bath before I put them to bed." I don't want to miss out on that," she said of her experience. 
This wonderful actress has never put a halt in her work life. She was seen in the 2020 movie 'The Midnight Sky' and will soon be seen in 'Magic Hour.' 
Moreover, Miriam Shor's outstanding acting in 'The Americans' landed her a Screen Actors Guild Award nomination, and we patiently wait for her future accomplishments.