Celebs
Monami Frost's Instagram Posts Speak Volume of Her Love Life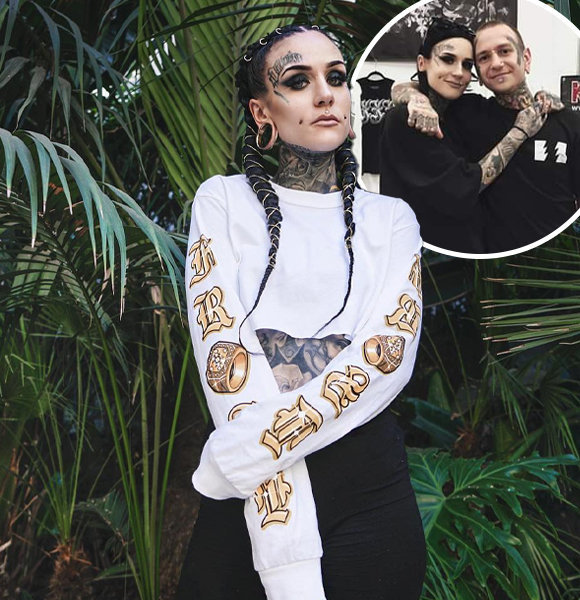 Monami Frost's heartwarming-memories-filled Instagram account is a treat to her followers. She frequently posts about her husband and adorable children, flaunting her family and desirable lifestyle.
Adding to her family gallery on her 'gram, she recently uploaded a picture with her beloved husband wishing him on the occasion of Valentine's Day.
And her caption to the post that says, "Happy Valentines day. I love you so freaking much I just want to shout it from the rooftops!" says a lot about her fulfilling relationship.
So what's the story behind the adorable couple's resounding marriage?
Monami Frost's Husband and Children
Tattoo model Monami is mesmerized by her husband, Anrijs Straume. They have been together for more than a decade now. 
Monami's husband is also a famous tattoo artist. So, he is well-known to many people who are tattoo lovers. Moreover, in an interview, he revealed that he is a vegan tattoo artist.
More on Tattoo Artists: Tattoo Artist Scott Campbell Wife & Net Worth Details
The couple has been through thicks and thins together for a long time now. Monami appreciates her husband with heartwarming social media posts. 
Just recently, on December 18, 2021, the couple celebrated their ten years of togetherness. Monami wrote a moving caption dedicated to her husband. 
Many fans wished them well in the comments from all over the world.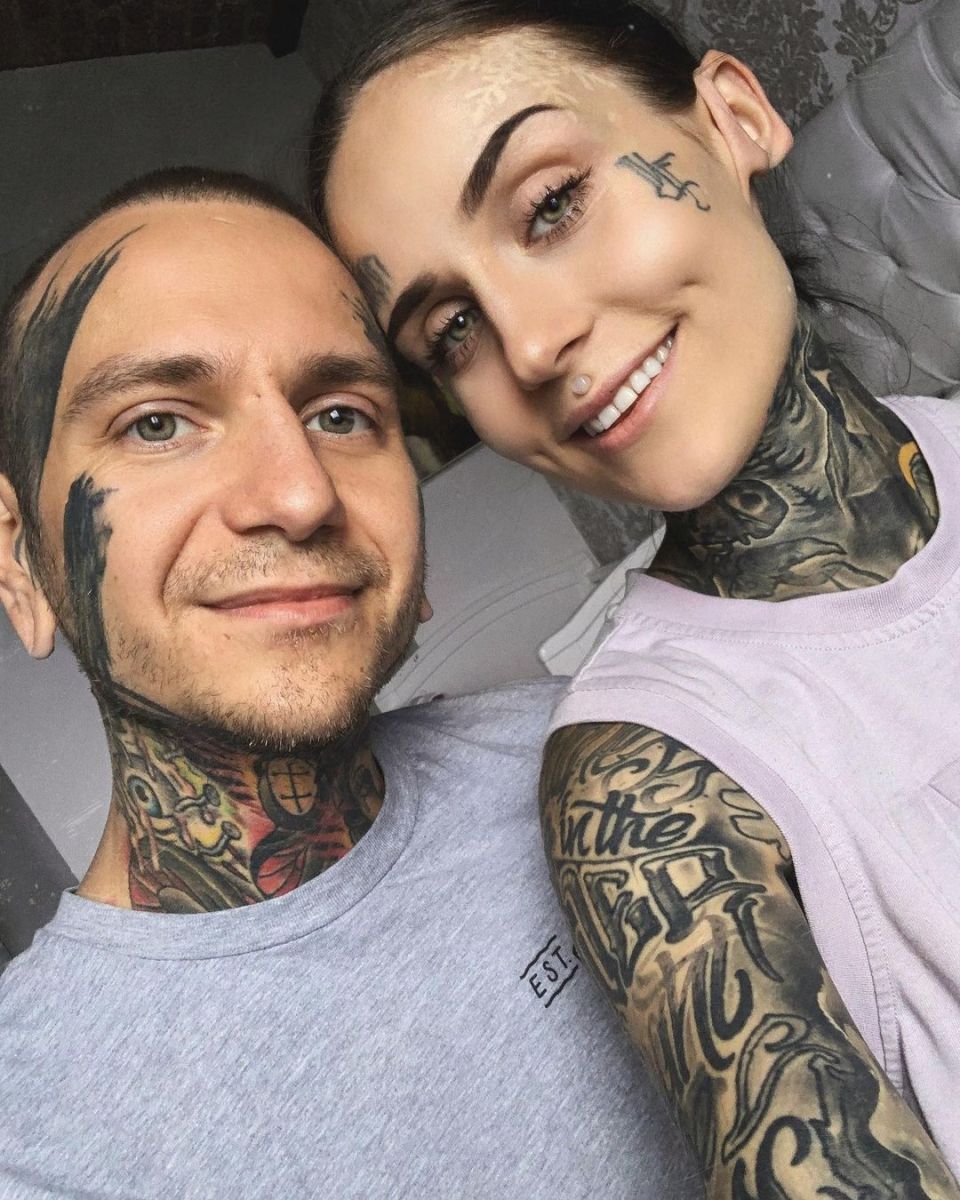 Monami Frost With Her Husband (Source: Instagram)
She also shares a daughter with him named Neo. Before that, she gave birth to her first child, her daughter Gabrielle when she was 15. 
At such a young age, Monami became a mother and took the responsibility of raising a child. But unfortunately, Gabrielle's father isn't known, and she has never talked about it much. 
On Gabrielle's 11th birthday, Monami posted an adorable picture on Instagram and expressed how proud she was to be her mother. She even called her an amazing cosplayer. 
You Might Also Like: Although Divorced, Mayte Garcia Pierced Tattoo in Memory Of Her Ex-Husband, Says He's With Their Baby Now
When Monami was having difficulty supporting herself with a daughter, Anrijs held her hand and helped them with all his might. So, today Gabrielle thinks of him as the best father and loves him like her own. 
Now, they are living happily together as a family of four. They have fun together, and both Monami and her husband fulfill their parental duties very well.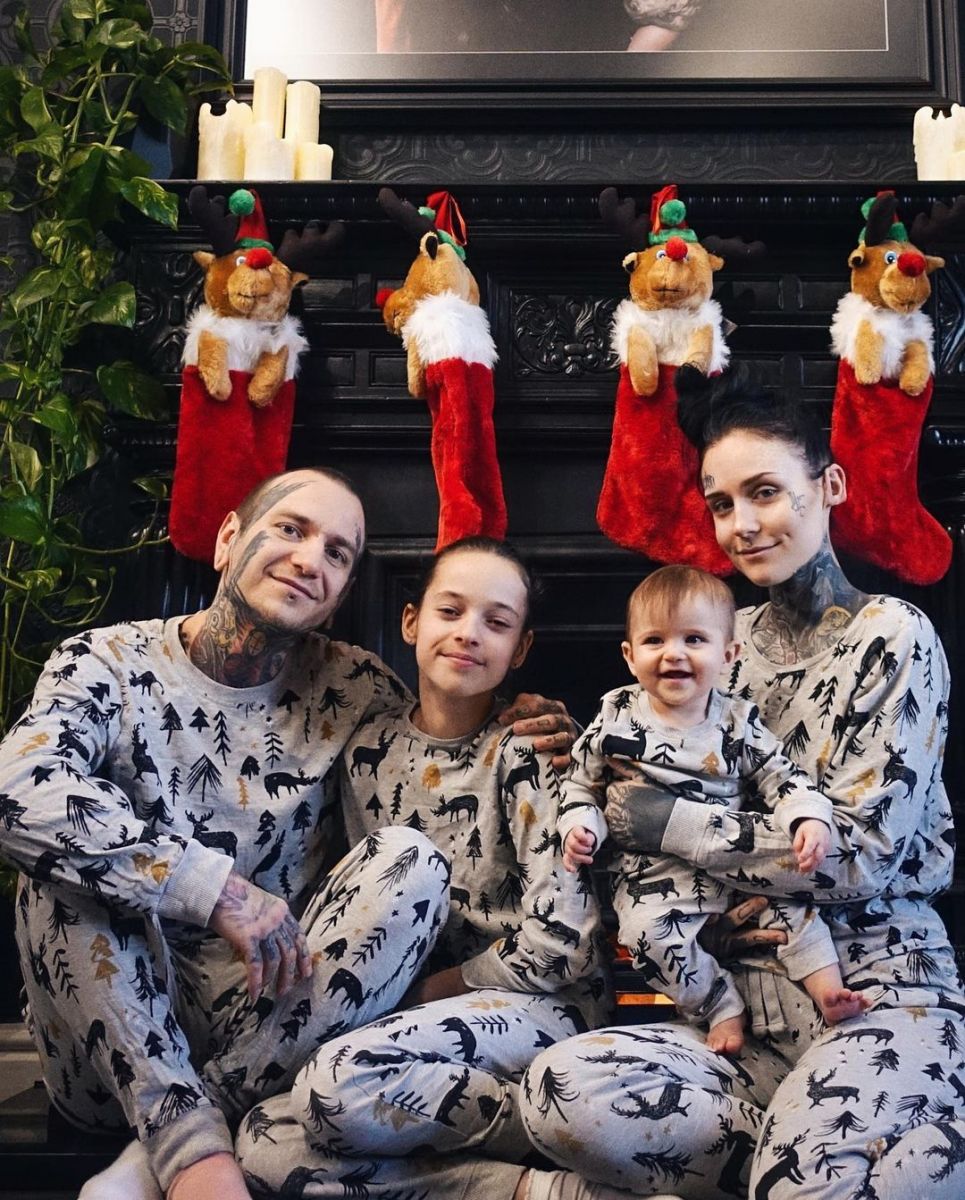 Monami Frost's Family (Source: Instagram)
Besides her romantic life and her life as a mother, fans have been curious about many personal details that she hasn't revealed on social media. For instance, her birthday, age, and many more. 
More on Monami Frost
Monami Frost isn't her real name to many fans' surprise. Her real name is Rensik Monami. 
She was born in 1994 in Latvia, located in Northern Europe. She celebrates her birthday every year on January 5, making her a Capricornorn by zodiac. 
Talking about her age, she turned 28 years old in 2022. 
She also has a YouTube channel where she shares her life-related content. Moreover, she is baked in the UK with her family of four. 
Monami has become so popular with her content that people adore her for her looks and tattoos. In addition, she has modified her body, which is peculiarly admirable to millions of people. 
Through that, she has gained more than a million followers on Instagram. So, one of her sources of income is through social media posts. 
Read Also: Dominic Monaghan Shares Lord Of The Rings' Matching Tattoo
She is not only popular for her looks, but her cooking skills too.
She wrote a book titled Vegan Home Cooking With Monami Frost, which includes effortless, quick-to-cook plant-based recipes without any complicated vegan alternates as ingredients.
She is getting more popular daily with all her work and content creation. Moreover, she aspires to reach further above. 
So, her admirers are always there to support her back.
Monami appreciates everyone present in her life. Moreover, the fabulous model is living her life to the fullest with her family as the years go by.