Entertainment
Tattoo Artist Scott Campbell Wife & Net Worth Details
Scott Campbell inked his wife in 2017 which was among one of her...the two married at...According to the site Alux, Scott's net worth stands at...Moreover, his clients from the tattoo parlor consist of high profile celebrities including...He and Marc Jacobs, Louis Vuitton's creative director collaborated to design a...Recalling the experience of the first time meeting each other, the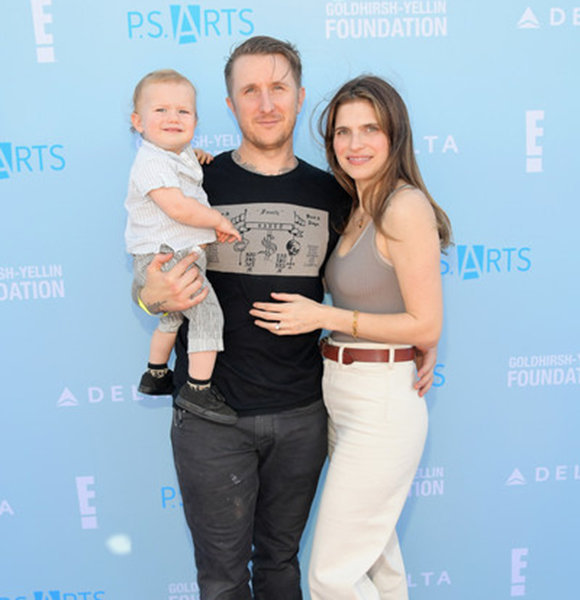 Prolific tattoo artist Scott Campbell became well known after late actor Health Ledger appointed him to tattoo a small bird of his forearm. Following the attention he received from this major work, rock singer Sting commissioned him to design a tattoo for him as well.
Today, Scott is recognized as one of the brightest new faces in the New York art scene. Also, his artwork, such as Always Most There and Applied Poetry, has gained significant acclaim from the fine art communities. 
Scott Campbell's Wife
Scott is married to actress Lake Bell.
More On Scott Campbell's Wife:- Lake Bell Husband, Baby, Movies, Net Worth
The two first met in 2012 while his partner wanted to get a tattoo to prepare for a role in a movie. As a result, she ended up in his tattoo shop and took a liking towards him at the first meet.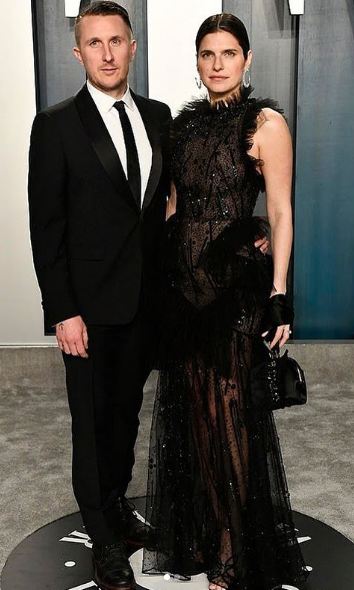 Scott Campbell pictured with wife Lake Bell in February 2020 (Photo: Lake Bell's Instagram) 
Recalling the experience of the first time meeting each other, the tattoo artist's wife shared to More Magazine in 2015:
It's 6 a.m., no makeup, curlers in my hair. I walk in and see this guy, and I'm like, 'Are you kidding me?' I did not expect him to be smoking hot. I'm not naturally a tart, but suddenly the thought of having the tattoo in a more delicate area was enticing.
After dating for a few years, the two finally tied the knot on 1st June 2013. They held their wedding in the evening that day at Marigny Opera House in New Orleans.
Children
Today, Scott and his wife are parents to two children.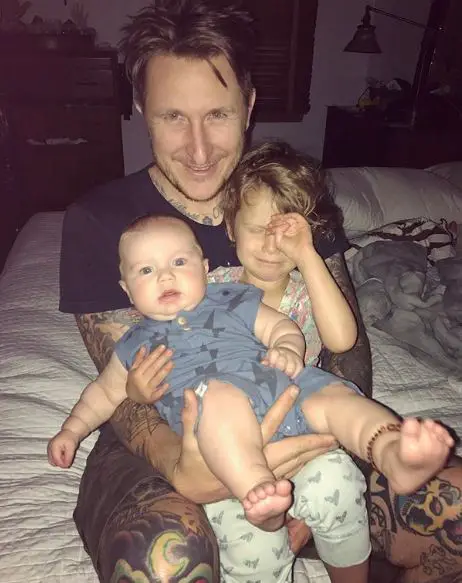 Tattoo artist Scott Campbell with his two children (Photo: Lake Bell's Instagram)
The pair's daughter, Nova Campbell, was born in 2014, whereas their baby boy, Ozzi, arrived in the world in June 2017.
Tattoo Career
Scott learned the art of tattoo embedding at Picture Machine, one of the oldest tattoo shops in California. Today, he is the owner of Legendary Saved Tattoo, a tattoo shop based in Williamsburg, Brooklyn.
Tattoo Artist Katrina Jackson Bio:- Net Worth, Family, Personal Life
Moreover, his clients from the tattoo parlor consist of high profile celebrities, including late Heath Ledger, Orlando Bloom, Josh Hartnett, Helena Christensen, and Penelope Cruz.
Earnings
As per the site Alux.com, Scott charged $1000 per hour for a tattoo session. However, he is no longer available for appointments.
Facts About Scott Campbell Including Age:
Scott was born on 13th May 1977 in Louisiana. 
His zodiac sign is Taurus. 
He and Marc Jacobs, Louis Vuitton's creative director, collaborated to design a line of signature men's bags and sweatshirts. 
The tattoo artist inked his wife, Lake Bell, in 2017, which was one of the first tattoos she ever got. 
His art pieces, such as GRUPS and Dark Victory is curated by Dimitrios Antonitsis Ileana Tounta Contemporary Art Centre since 2007. 
Scott worked as a biochemist at the University of Texas before deciding to pursue a career in the tattoo field.