Entertainment
Slick Rick's Lavish Lifestyle With Staggering Net Worth
Slick Rick, a father to two children, shows off his mind-blowing jewelry collection that he accumulated from his massive net worth thanks to his music career.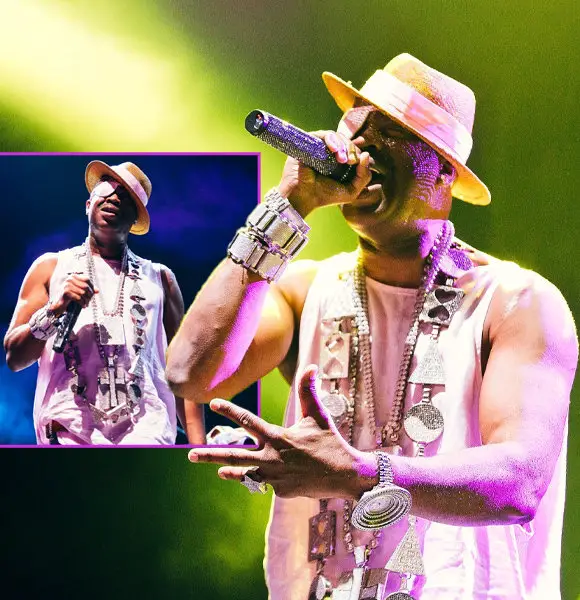 "Back in the days when rappers used to start off, we used to have to borrow the jewelry before we go purchasing," rapper Slick Rick told on a feature video of GQ while talking about the times when a career as a rapper was a real struggle financially.
But now, it's a different story for Slick Rick. The rapper's hard-earned staggering net worth from his accomplished career lets him have a luxurious lifestyle alongside his wife and children.
Slick Rick's Startling Net Worth
In the GQ video, Slick Rick, age 56, starts off by pulling out the dazzling jewelry collection that he brought in a huge bag. The glass tables' crackling sound as he places down his insane jewelry collection already screamed his net worth in millions.
Slick Rick showing off his massive jewelry collection in a video by GQ (Source: YouTube)
The rapper indeed knows how to be flashy with his impressive wealth. However, it's not unusual for the artists to be flashy with their fortune, as is the entertainment industry's demand. Slick remarked on the fancy side of the show business, saying,
You gotta sell yourself like cinderella.
He pointed out the first diamond ring that he got as an artist and said,
When you look at my first pictures you'd always see me with one ring or a bracelet because I did not have all this stuff yet. Once your eyes are exposed to a certain level of jewelry extremeness, you always wanna reach that level. You don't wanna go back to the bottom, you wanna go to the top.
Well, since his first diamond ring purchase, he has not looked back once. With a wildly flourishing career, the rapper began making big bucks and grew his jewelry collection bigger and bigger.
His staggering net worth of 3 million dollars, as reported by Celebrity Net Worth, also includes his expensive New York house.
Besides, his merch sales and some high-end brand endorsement are also sources that earn him hefty money. 
With the wealth that he has earned from his music career, the rapper now relishes a desirable life with his wife and children.
You might like - Everything You Need To Know About Omarion
Inside His Married Life
In the industry where long-lasting marriages are rare sights, Slick's married life of over two decades is as impressive as his accomplished career.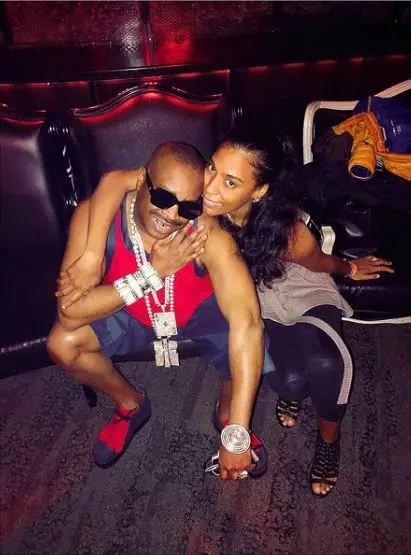 Slick Rick posing with his wife (Source: Instagram)
He married his wife, Mandy Aragones, in 1997, and the pair have been inseparable ever since. Wishing his wife on their twenty-third wedding anniversary in 2020, the rapper uploaded a short reel of photos that encapsulated their beautiful memories together from the start of their relationship.
Pairing the photo reel with a caption on his 'gram, he wrote, 
We went from Novas to Hondas to Lexus to Rovers. Date Night Anniversary Quarantine with the Mrs. of 23 years.
Not only the La Di Da Di singer likes to flaunt his lovely bond with his wife on his social handles, but their chemistry often shines on the red carpet events.
Personal life of - 'God saved my life thru you' Michael Franzese Praised His Wife of Over Three Decades
Among several of their public appearances, the pair flaunted their togetherness at Brooklyn Bowl in New York City in 2014.
Although they have remained married for all these years, they do not have children together. But, Slick is a father of two, Lateisha Walters and Ricky Walters, who prefer life away from the limelight.
In a nutshell, the rapper is lucky enough to have a blissful life with prosperity in all aspects of his life.