Entertainment
What's the Secret Behind Nathan Fillion's Weight Loss?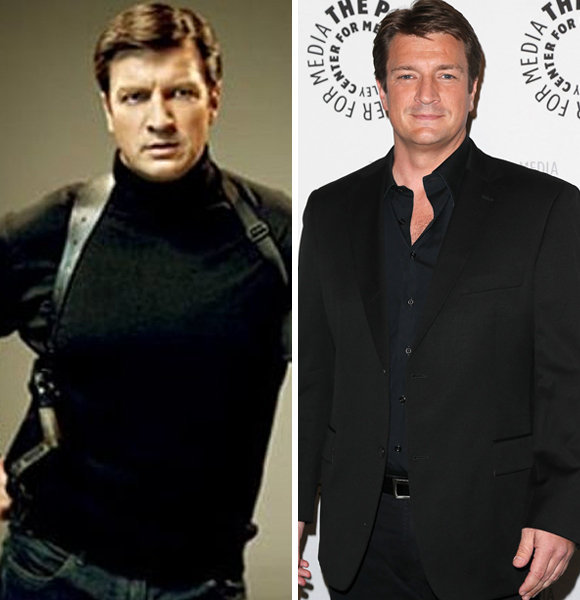 'Firefly' and 'Castle' actor Nathan Fillion is recognizable due to his recurring roles in popular television series. But recently, he shocked the viewers with his new look on screen.
Nathan surprised the viewers with his sudden weight loss transformation on the new season of 'The Rookie,' and fans couldn't help but notice the change in his appearance.
But, more so, they wondered what went inside his weight loss journey that resulted in such an impressive look.
Nathan Fillion's Weight Loss Regimen
Changes in physical appearance hardly go unnoticed for actors, especially if they're in a long-running TV show. The same happened with Nathan, who visibly went down a few sizes in the second season of 'The Rookie.'
Such a drastic alteration in lifestyle was unexpected from Fillion, whose physical state was the opposite in the first season.
Earlier, he had trouble running, jumping, and fighting due to his bad knee. Consequently, he admitted that he had to use a stunt double even for running scenes!
But a flip switched in the actor's life after the first season as he decided to take on a healthier lifestyle. As a result, he now carries a super fit body.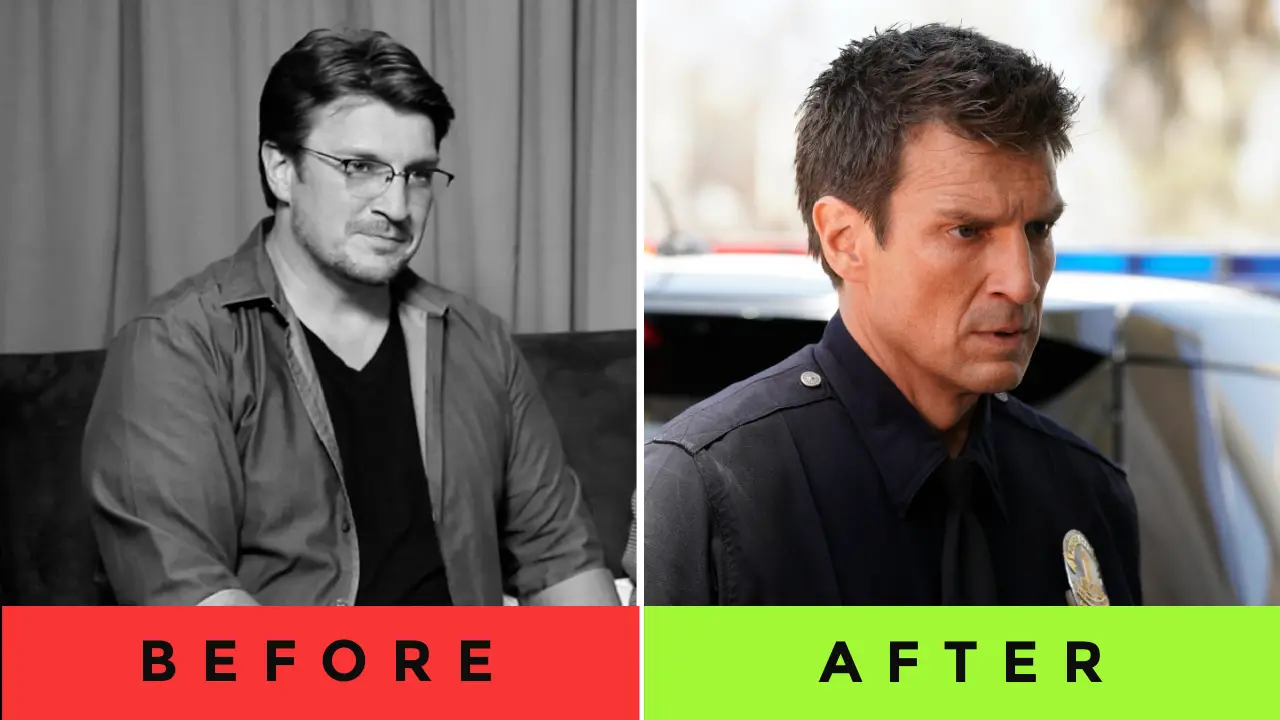 Nathan Fillion Weight Loss Before And After (Source: Reddit)
While Nathan has not directly addressed the transformation, he has generously shared his weight loss regimen with the public. He revealed his secrets in an interview with BUILD.
It turns out he followed the good old method of eating less and working out more.
He cut down on carbs like sugar and bread and opted for more protein and veggies in his diet. Similarly, he incorporated exercise in his routine alongside an increased water intake.
Furthermore, he shared that he had a daily target of walking 12,000 steps. He would keep track of his steps on a fitness watch, and even though it was challenging, he made sure to reach his target by the end of the day.
Read more on celebrity weight loss stories: Did Lesley Sharp Go Through Weight Loss?
So that's it, folks! Consistent hard work and discipline are the secrets behind Nathan's weight loss.
He chose the sure-shot and traditional way to lose weight and avoided shortcuts. These methods are strenuous, but they are super effective, and Nathan stands as evidence.
Moreover, his new look was well-received by his fans as they swarmed on Twitter to congratulate him on his fitness journey.
Nathan must have surely been flattered by the positive comments he got, and his efforts were worth it as he is in a much better place health-wise.
He cheekily addressed his transformation with a recent selfie on Twitter, where he wrote, "This season, we are using the new "chiseled filter."
Filter or no filter, fans have adored Fillion no matter what, and his appearance is not the defining factor for them. Instead, people have admired him for the wonderful actor he is and continue to do so.
He has maintained his physique with an impressive weight loss, and fans have gotten used to the new look as 'The Rookie' enters its fourth season with Nathan playing the lead character John Nolan.
Along with that, Nathan Fillion can also be seen in hit movies and shows such as 'Santa Clarita Diet,' 'Modern Family,' 'A Series of Unfortunate Events,' 'The Suicide Squad,' 'Two Guys And A Girl,' and many more.