Sports
Nick Chubb & Bradley Chubb- Are They Related?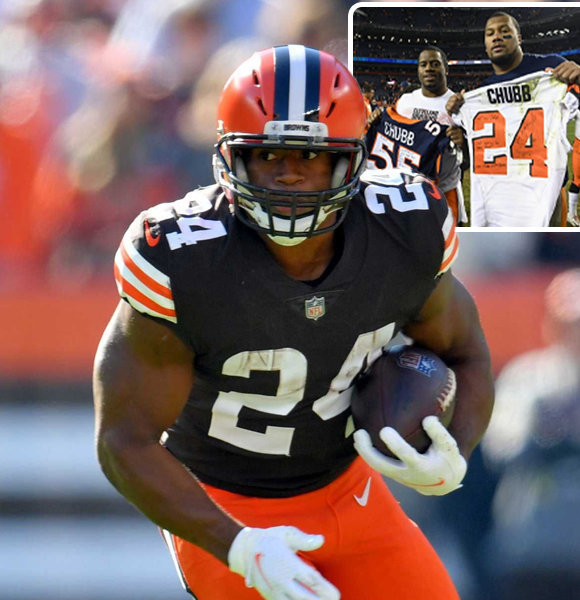 NFL star Nick Chubb plays as a running back for the Cleveland Browns.
Although it has not been long in his professional career, he still has achieved a great feat throughout. 
His professional life is not the only aspect that garners attention; many people also wonder if Nick and Bradley Chubb are related.
So, we give an in-depth analysis of their relationship.
Are Nick Chubb and Bradley Chubb Related?
There have been a lot of instances where people have wondered about two famous personalities to be related based on their last name. 
So are Nick Chubb and Bradley Chubb related? or is this another one of those instances?
It turns out your speculation is actually a truth. So yes, the two are related and are indeed brothers. 
The two are cousins, and Bradley is the younger cousin of Nick. And the most interesting of it all, Bradley is also an NFL player. 
Nick is a former Georgia running back and was picked at No 35 in the second round by Cleveland Browns while Bradley was taken first, at No.5 by Denver Broncos. 
The cousin brothers' ancestry history says that their ancestors founded the town named Chubbtown in Georgia, where their families reside. 
Although the two grew up just 45 mins away from each other, they did not seem to have known each other in childhood.
As per SBNation, the two are related through an aunt. 
They only met on Christmas 2013. Brandon, also Bradley's brother and a football linebacker (yes, it seems like this family is blessed with athletic genes), shared more on how the three met. 
 I was home during bowl season. That was the first time we all caught up. Nick, with his success at Cedartown — word started spreading around Georgia. So, me and Brad kept up with him. There was definitely a football connection all around.
Said Brandon, with Bradley adding shortly consecutively,  
I remember walking around our high school, and my coach asking me, 'Do you know that Chubb kid from Cedartown?' I started asking my dad, 'Do we know him?' So I think that helped get us together.
Nick also acknowledged how they are all "very athletic" and that he wanted to get in touch with them to see "how everything was going with them."
So, that pretty much sums it up on how the two met. 
While Nick and Bradley are related by blood, Nick is also attached to another NFL player whom he regards special. 
Nick Chubb and Kareem Hunt 
Kareem Hunt is also an American football running back for the Cleveland Browns, and Nick seems to share quite a good relationship with Kareem.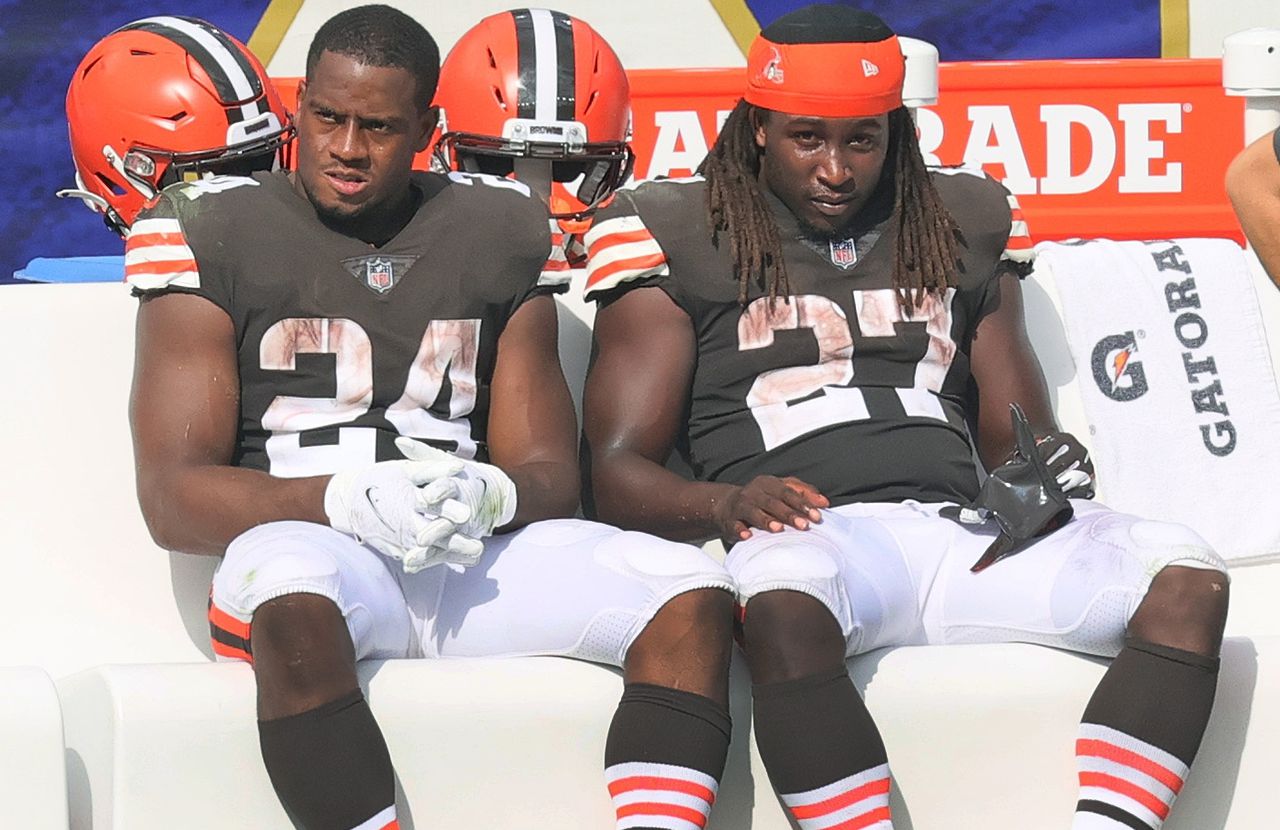 Nick and Kareem Hunt Spotted Together (Source Cleveland)
During an interview, Nick shared how he enjoyed playing with Kareem. 
Get To Know: Dejounte Murray's Endearing Relationship With His Daughter
The two have frequently been captured having a good bonding session and laughing during matches and preparations.
Addressing his bond with Hunt, Chubb said, "Yeah it's good I mean playing alongside him  being with him at all times always it's always fun he is always fun and I mean that's who he is all the time, he's the same way, and yeah I really enjoy playing with him and being on the field with him."
Undoubtedly, his words show that the two are always in good spirits with each other, and the two enjoy each other's company. 
Nick was selected to the NFL Pro Bowl back on December 20, 2021, and was one of the only five Cleveland Browns players to be chosen for it.