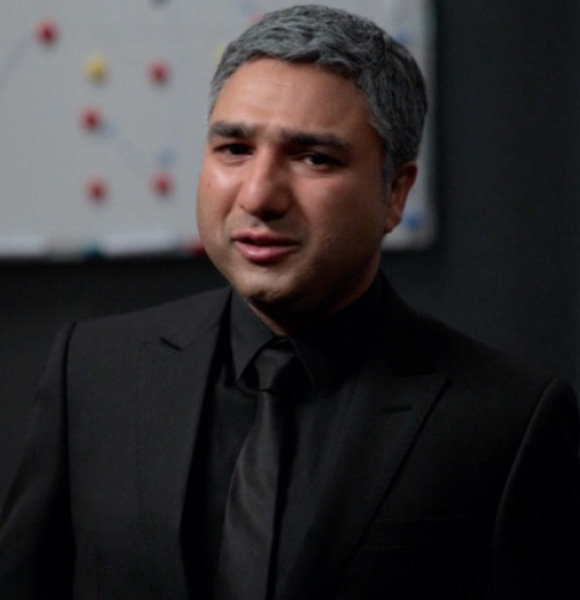 As they say, the couple who laugh together stay together, the quote fits perfectly for actor and comedian Nick Mohammed. It's been almost seven years since Nick tied the knot with his beloved wife, and their relationship is still going strong as ever.
While he keeps his love life notoriously under wraps, some of the intriguing details of his fulfilling married life are worth checking out.
Who Is Nick Mohammed's Wife?
Nick is not the type to flaunt his love life on his socials, but some of his rare Twitter posts.
Regarding his family, moments suggest the actor's love life is smooth sailing.
The 'Reggie Perrin' actor married his wife Becka in 2014. Although he left his fans in anticipation of having a glimpse of his wedding day, a few days later his wedding, he shared a Twitter post on December 9, 2014, announcing his wedding.
In the Twitter post, he uploaded a doodle sketched by his niece impersonating Nick and his wife at their wedding ceremony. Besides the adorable Twitter post, he is pretty quiet about his marriage.
Get to know - Sam Claflin's Massive Net Worth Earning Career and More on His Personal Life
Despite being tight-lipped about his nuptials, he once mentioned that his wife is the funniest person he knows while talking with Guardian. He further added, 'Pretty much every day, she'll say something that makes me roar with laughter.'
No wonder he is blessed with a perfect partner. Moreover, Nick is also blessed with two sons from his years of marriage.
As private as he is about his married life, he is equally mum about his kids and has kept them away from the limelight since their birth.
However, one of his interviews reveals that the actor's sons are five and four years old as of 2021. Besides, his wife is a teacher by profession.
Seemingly the comedian is relishing his resounding married life. At the same time, his professional front is also promising as he has been a part of several well-received films and TV series.
More on - Explore Details on Sam Neill's Children and Recent Split
More on Nick Mohammed
Nick, age 41, who began his professional journey as an actor and comedian in 2006, can be seen with his astounding portrayals in numerous projects to this date.
Born in Leeds, England, the comedian discovered his inclination in comedy from an early age, but it wasn't until he auditioned Cambridge University Footlights Dramatic Club that he began engaging in the field reluctantly. 
After Nick performed at the Edinburgh Festival Fringe, he garnered substantial attention, and a BBC producer approached him.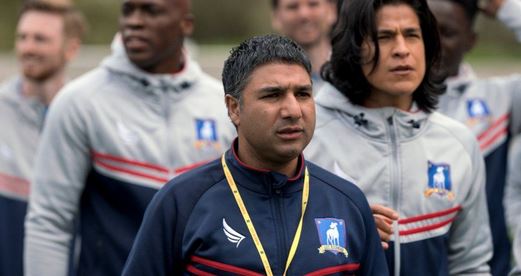 Nick Mohammed's portrayal in Ted Lasso (Source: BBC)
Luckily, Nick landed a part in the BBC One series 'Reggie Perrin', which marks the start of his flourishing career in the entertainment industry.
Shortly after, he also appeared in the comedy series 'The King Is Dead' as a co-presenter. Soon followed his involvement in 'Pete & Dud: The Lost Sketches,' 'Life's Too Short,' and 'How Not to Live Your Life.'
Likewise, notable roles began flowing in as he later became part of notable films and TV series such as 'The Martian,' 'The Sense of an Ending,' 'Christopher Robins,' 'The Job Lot,' 'Collateral,' only to name a few.
As for his recent work, Nick is most noted for his work in the 2020 release American sports comedy-drama 'Ted Lasso' where he appears as Nathan Shelley as the main cast.
He even received a Primetime Emmy Award nomination for Outstanding Supporting Actor in a Comedy Series category for his portrayal in 'Ted Lasso.' More on the list of his recent works include 'Inside No. 9' and '8 Out of 10 Cats Does Countdown.'
With many roles under his belt, the actor's career in entertainment is only rising with each passing year, and undoubtedly we will get to witness more of his brilliance in the coming days.