Entertainment
Sam Claflin's Massive Net Worth Earning Career and More on His Personal Life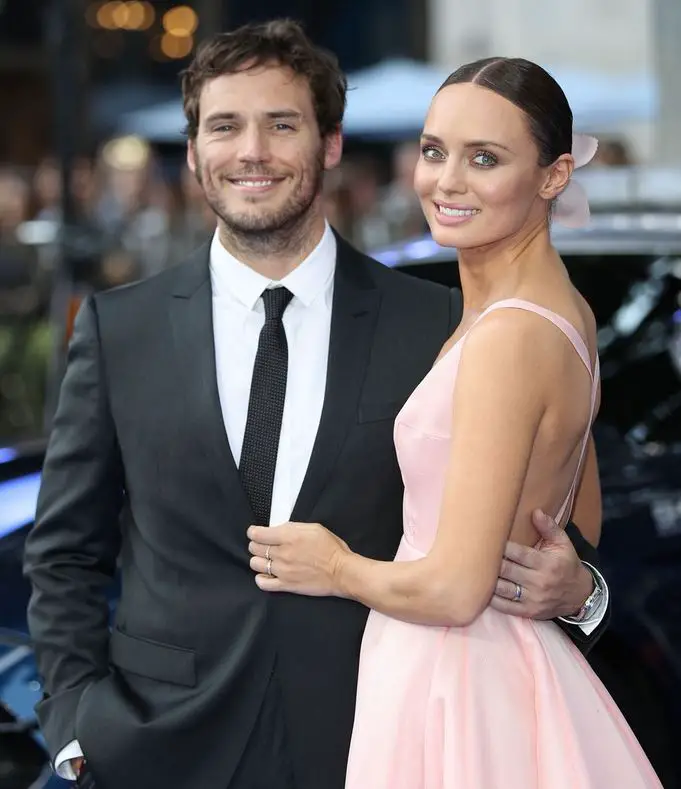 Most noted for his debut portrayal on 'Pirates of the Caribbean: On Stranger Tides,' actor Sam Claflin began his career just about a decade ago, and his career has reached the height many desire to attain.
From starting his career with the blockbuster fantasy film 'Pirates of the Caribbean' to recently appearing in another box office hit, 'Enola Holmes,' the curve of his accomplishments has only escalated, and so has his massive net worth.
What Is Sam Clafin's Net Worth?
To get to his net worth, we have to take a rundown on the roles he portrayed on-screen, garnering him the fame he is entitled to today.
Making his film debut in 2010, the actor had a strong start from the beginning. He first appeared on screens playing the role of Philip Swift in 'Pirates of the Caribbean.'
The American fantasy film starring Johny Deepb was budgeted for around 410.6 million dollars. It was even considered the most expensive movie ever created at its release, per a Forbes report.
With the massive investment, the movie was able to snatch a huge revenue of over a billion dollars, which must have filled a hefty sum in Sam's bank account as well.
After the bang-on debut in the industry, which not many are blessed with, significant roles began flooding in towards the actor.
Get to know - Explore Details on Sam Neill's Children and Recent Split
With a great start, the actor appeared in 'Snow White and the Huntsman' in 2012. His second movie also happened to do amazingly well, with an estimated revenue of almost 396.6 million dollars.
Another blockbuster film he is associated with is the 2013 release 'The Hunger Games: Catching Fire,' portraying Finnick Odair. The dystopian sci-fi also did outstanding in the box office, earning 865 million dollars.
He further reprised his roles in the following series of 'The Hunger Games,' which also made big bucks. 
Throughout the years, his notable works appear to be in 'The Huntsman: Winter's War,' 'Me Before You,' 'Charlie's Angel,' to only name a few. By now, you must have already guessed his net worth to be in multi-million dollars.
We can go on and on about his stunning portrayals, but jumping into the most recent and memorable role he has portrayed is in the 2020 release 'Enola Holmes' starring the Hollywood stars Millie Bobby Brown and Henry Cavill.
In the Netflix film, which was a major success garnering millions of dollars of revenue, Sam appeared to portray Mycroft Holmes.
Besides films, he has been in a handful of TV series, including 'The Pillars of the Earth,' 'United,' 'White Heat,' 'Peaky Blinders,' and so on.
Although the actor's accurate wealth figure is yet to be disclosed, analyzing his involvement with the blockbuster films suggests Sam's net worth is in seven digits or more.
More on - Does Phil Dunster Plan on Turning His Girlfriend to Wife?
More on Sam Claflin
Sam, age 35, was born in Suffolk to parents Mark and Sue Claflin and grew up in Norwich with his three brothers.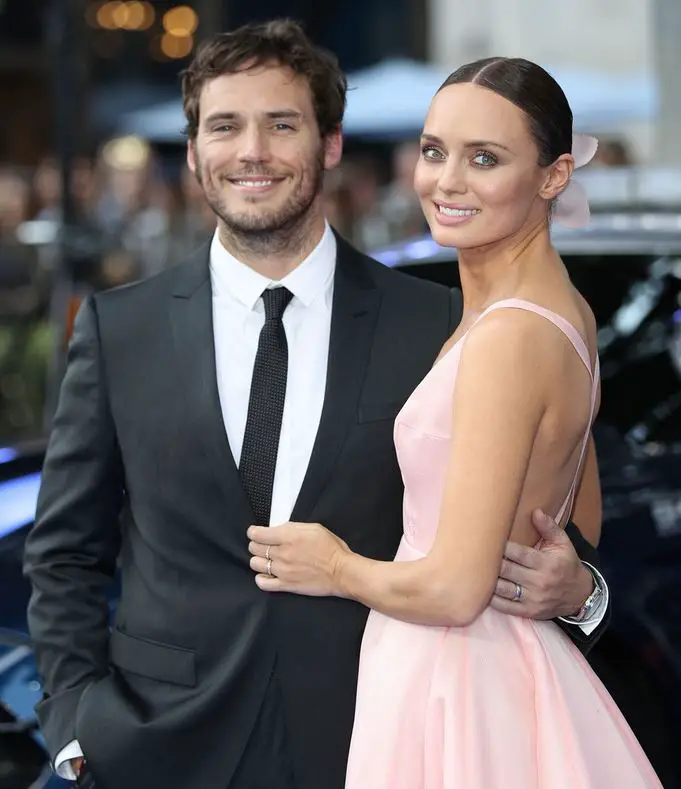 Sam Claflin at an event posing with his former wife (Source: Harper Bazaar)
As for his love life, after dating actress Laura Haddock for over two years, Sam shared his vows in 2013 at a private wedding ceremony. Expanding his family, Sam welcomed a son in 2015 and a daughter in 2018.
But sadly, the nuptial came to an end in 2019, leading the former couple to separate legally. Ever since Sam's divorce, his love life has remained at a halt. However, his ever excelling career has never slowed down.
Sam's inclination towards acting began after joining a play in high school. Having found his passion early on, the actor later enrolled in the London Academy of Music and Dramatic Art to pursue acting.
With a constant dedication to his craft, Sam, who stands tall at the height of five feet eleven inches, is now amongst one of the well-celebrated personalities in the industry.
His astounding portrayal screams his outstanding contribution to the entertainment, and certainly, there is much more of the actor's brilliance left to be witnessed in the coming days.