Celebs
The Bachelorette Runner Up Nick Viall's Siblings & Family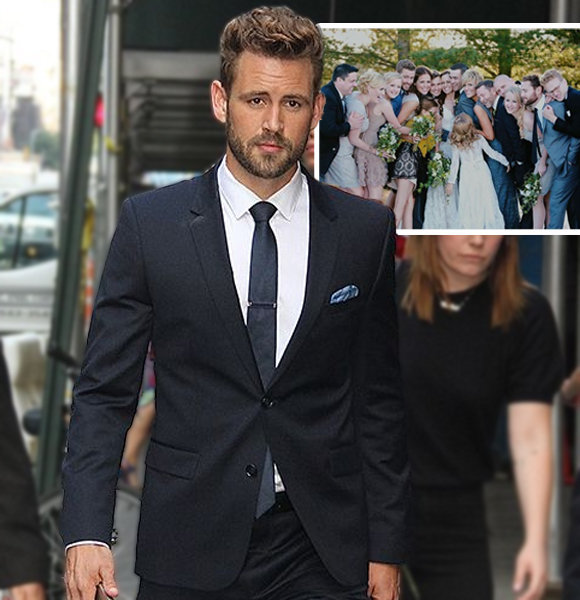 Nick Viall, a name that almost all 'The Bachelor' fans are very familiar with, has been in two consecutive seasons of 'The Bachelorette,' landing the runner-up position in both. 
Now, Nick Viall has also appeared in other reality shows. While people pretty much know everything about his real-life persona, many seem to be intrigued to dive into his personal life that consists of a happy family and a large number of siblings. 
Yep, this young bachelor was raised in a household with several siblings.
Nick Viall's Siblings 
Nick first appeared on 'The Bachelorette' in 2014 and then consecutively appeared on another season in 2015, both of which he was runner up. 
He then appeared on 'Bachelor in Paradise,' 'The Bachelor,' which are just a few of his appearances in the franchise. 
As a result of this, he seems to be a much-known face of the franchise. As discussed earlier, much of his personality is a thing that people are familiar with.
However, his family life is another interesting factor. 
Viall was born in Waukesha, Wisconsin, along with ten siblings. He grew up in a big family. 
In 2017, he took to his official Twitter account to share a status about his family. Keeping the hashtag "The Bachelor," he wrote, "I have 10 siblings... know loud families."
He seems to be a fully invested and supportive son and a brother when it comes to his loved ones, and his love for his close ones is a thing that we can purely enjoy on his social media.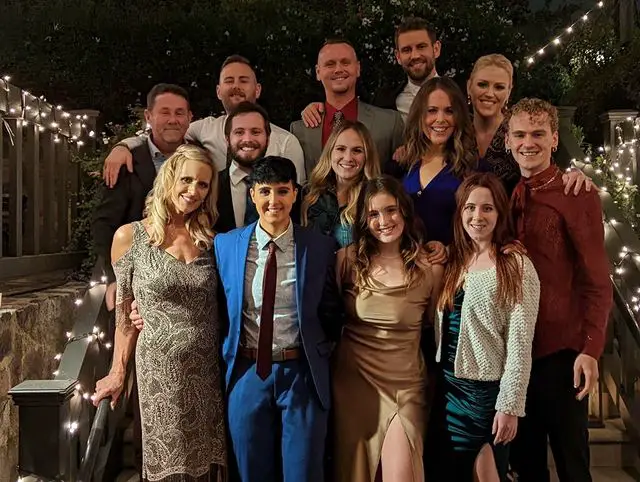 Nick Viall and All of His Parents, Brothers, and Sisters(Source Instagram)
On that matter, he once posted a beautiful picture along with his mother, father, and sister in which he showered his sister with immense love as she came out as gay. 
He took to his social media to share the joyous occasion with a caption that had an overflow of words dedicated to his sister. 
Announcing his acceptance and pride for his sister, he further revealed how he was also proud of his parents for resonating the same amount of love to his sister. He wrote, 
Olivia had to come out at such a young age to a family that has always been traditional and conservative. No matter what, my family has always chosen love and I couldn't be more proud to be a part of this family.
Indeed, it surely takes a lot to accept it yourself, but it is a cherry on top when the same acceptance is shared by your near and dear ones. 
His sister is truly a lucky one!
Apart from these insights into his siblings, not much is really known, but we can be sure that Viall is one good brother and one great son with whatever we have found. 
Get to know - Michelle Ryan's Private Life- Married, Dating or Single?
More on His Parents 
He was born to his mother, Mary, and father, Christopher. The family of 12 is for sure large, but they are equally blessed as they are surrounded by 12 folds of love and comfort from all around. 
His mother, who is fairly active on social media recently in December of 2021, shared a beautiful picture of all the 12 members, and well, the smiles do say it all. 
His mother seems to be an owner of a company named Renaitre, which is a "refinished and refurbished" furniture company. 
There have been multiple times where Viall has referred his family to be "conservative." Nevertheless, Nick has always regarded them as one big happy space, and we truly agree. 
As we said earlier, Nick Viall's social media speaks volumes of his tight knitted relationship with his siblings and parents, and each picture he shares resonates nothing but love.