Entertainment
Unapologetic & Stunning Nicole Byer's Take on Weight Loss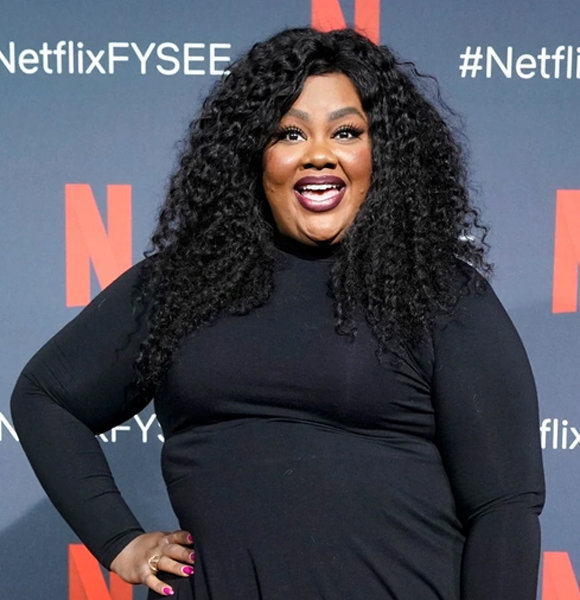 A delightful personality that bestows uncontrollable laughter in any room she enters, such is the amazing Nicole Byer. 
The Primetime Emmy Award Nominee is as candid as a comedian is and openly talks about her weight during her stand-ups in a very humorous way. 
She is very unapologetic about who she is and especially addresses any news regarding weight loss, ultimately advocating for body positivity. 
Nicole Byer Weight Loss 
First of all, as long as Nicole Byer is happy and healthy, we don't see a reason for her undergoing weight loss unless she wants to. 
But one thing we cannot forget to mention is how amazingly gorgeous this outstanding and funny woman is. 
There have been multiple times where people or portals have asked about her plans on weight loss, and in all of those interviews, one thing has always been constant, i.e., her body-positive attitude. 
As seen in Netflix's "Nailed It," Nicole knows how to keep the haters in check by having a befitting reply to them. 
Whether it's using her hilarious gigs to prove a point or her doing whatever she loves, Byer has time and again proved that the harsh words used by anyone would only make her stronger.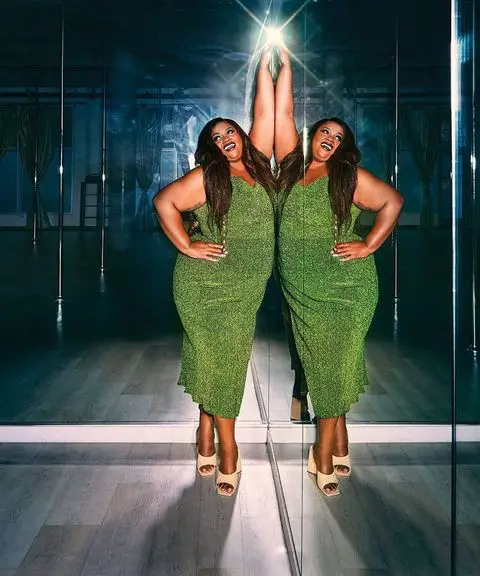 The Stunning Nicole Byer (Source: Instagram)
Touching on her weight loss, Byer has always been open that she never wants to be a "thin person."
For her weight loss, she has tried diets from Atkins diet, Keto diet, and many more, but she eventually found that they were not for her and did not want to be on "any kind of diet, ever again."
However, this does not mean the hilarious beauty is not into fitness. Back in 2018, Byer shared that exercising does help her, but she doesn't like to exercise. She said, 
 I don't have any plans to ever diet again, but exercising does help with life. Endorphins are real and it's annoying because I don't like to exercise.
But she never gives up on exercising. Byer further added, 
I hate running, but I started weight lifting like 150 pounds, and it's fun and it makes me feel accomplished.
Her hashtags on Instagram, "#veryfat," "#verybrave," are a way to show her empowerment and fight against the bully, all the while exhibiting an attitude that she does not care about the words at all. 
More On Byer: Nicole Byer Actively Searching For A Boyfriend And Make Him A Husband; Already Up To Get Married?
But there is a reason behind her hashtags. Talking about how her hashtags came to life with The Philidelphia Tribune, she said, 
If you ever post a bikini picture as a fat person, everyone goes 'man that's so brave, so confident.
So, she decided to give all the backhanded compliments a fitting reply with her hashtags. 
Honestly, more power to this gorgeous woman!
It sure did take a lot for Byer to be this self-loving, but over the years, she has built a hard external for herself that shall never be broken down. 
Back in 2020, Byer took social media by storm by donning a beautiful bathing suit on People Magazine, and oh boy, did she look stunning. 
Byer is also all about body confidence, and her determination and love for herself speak volumes to someone who feels like they are lesser in life.
Her words, wisdom, and confidence provide strength to millions of others out there.
As a result, she is widely loved, but with love comes its share of hate.
Byer receives much backlash on social media for all the unusual reasons, but oh well, if one thing that Byer has mastered over the years is subduing the backlash in her hilarious way. 
Unapologetically Herself
Byer's Twitter replies are a reflection of her strong and stable character. She knows how to give a one-of-a-kind reply to any comments meant to degrade her. 
For example, when a Twitter user wrote that she would be "extremely overweight" if she kept on with the "sweet stuff," Byer's reply was just perfect. She wrote,
I'm already extremely overweight  I'm very fat. How are you? Are you happy?
Another instance was back in 2014 when she made a humorous joke relating to her weight. 
Not a hateful comment, but when asked if she has a weight loss by a Twitter user, she replied she was the same weight.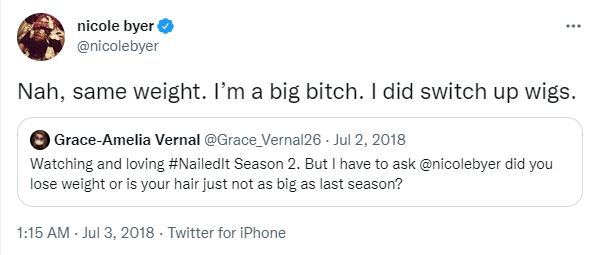 Nicole Byer Talks Weight Loss (Source Twitter)
All of these go on to show how unfazed she is to any comments now and just loves to live her life in all peace, doing what she loves and feels happy about. 
Also Read: "The Rosie Show" host Rosie O'Donnell: Reason Behind Weight Loss
Despite anyone having a problem with her appearance, one thing is very clear, Byer does not care and is as content and happy as ever with her life.