Entertainment
Nicole Byer Actively Searching For A Boyfriend And Make Him A Husband; Already Up To Get Married?
Famous comedian Nicole Byer has lately been pretty vocal about her wanting a long run boyfriend who she can even marry in the future. It's is absolutely normal for her to describe her will and wish in front of people. People have also been wondering about her personal life for a long time now.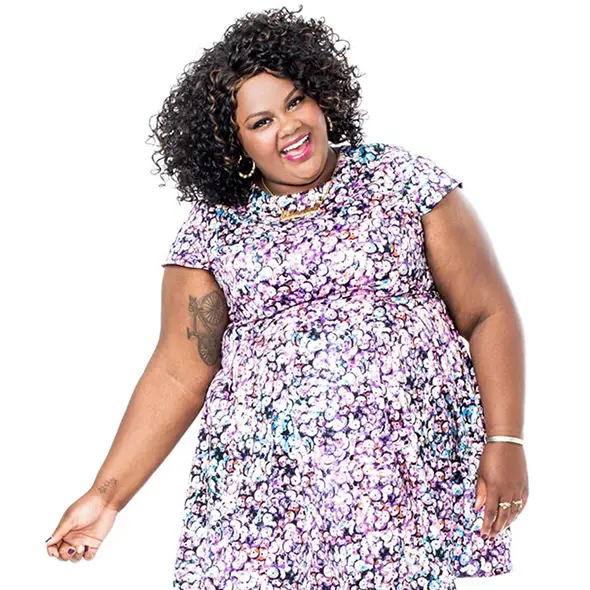 Famous comedian Nicole Byer has been spreading smile all over the world to her audiences with her witty sense of humor. However, the comedian's search for somebody to make her smile has not gone the way she planned.
Lately, she has been pretty vocal about her wanting a long run boyfriend who she can even marry and call her husband in the future. 
It's normal for her to describe her will and wish in front of people. People have also been wondering about her personal life for a long time now, and the comedian has no hesitation in sharing the details whatsoever.
With her sense of humor intact, Nicole has been a revelation in her social media site with her hilarious tweets, where her boyfriend search seems to be ongoing. 
Not Married and No Boyfriend Yet: Search For Husband Continues
Everyone wants a partner in life who he or she can share beautiful and cherishable moments with. The same can be said about comedian Nicole Byer. Nicole has been extremely open and vocal about her desire of getting married despite the lack of a partner in her life through her social media posts. 
This tweet from her shall shed some light on her wanting a man in her life. 
"I want a boyfriend so I can start all sentences with "my boyfriend" even if I'm not talking about my boyfriend."
Also, she has expressed her desires of wanting a boyfriend over on Instagram.
You May Also Like: Zoe Lyons Candid On Partner/ Wife; Lesbian Love At Finest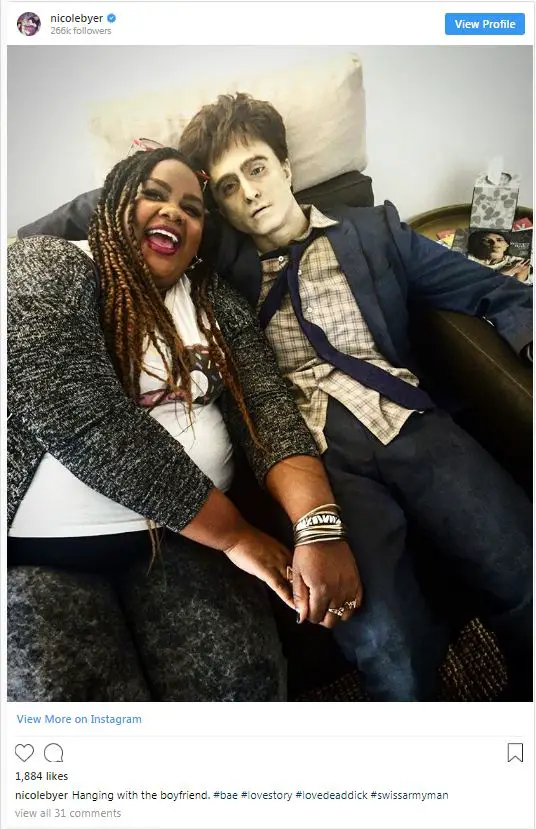 Nicole Byer posing alongside a statue which she humorously refers to as her boyfriend. (Nicole Byer's Instagram)
She captioned this image in a hilarious manner, and this shows her sense of humor as well as her wanting a companion in life. 
No such clear evidence has been found of the comedian being in a committed relationship of sorts in the past, and thus, the void left by her not finding the right companion might be just kicking in at the moment. So she might be seeking a long run partner who she could get married to as well. 
Read Also: Maria Bamford & Husband Keeping Wedding Vows Strong, Baby At Age 48?
Nicole's humor hasn't just been limited to a single tweet or a post on Instagram. In fact, the comedian has had numerous tweets, some mentioning her future boyfriend, whereas some go one step further to talk about her future husband.
"When I become a curvy wife I hope my husband forgets about all my other attributes and only refers to me as what I am. His curvy wife."
However, Nicole shouldn't have many complaints about her relationship status. It is because of her single status that she has recently added a new show to her resume.
The show describes Nicole's life with the title itself. Nicole's new show which has been on since December 2017 is titled 'Why Won't You Date Me?'
Nicole and her show, "Loosely Exactly Nicole":
Nicole Byer has her own show named "Loosely Exactly Nicole." The main character, played by comedian Nicole Byer, is a black woman, and she's neither well-behaved nor thin as a pencil. 
The series debuted on MTV in 2016. The show which gained a fair amount of criticisms is about a single woman (portrayed by Nicole herself) and her two best friends, Devin and Veronica (Jacob Wysocki and Jen D'Angelo), who live in Southern California and the show is not about a certain race or anything like that. 
When asked about her being one of the few black comedians to have her a show of her own, she said,
"I get it — there are very few black female actresses who have been given chances." 
She also said that being black and having her own show is the least interesting thing about the show. Clearly, it shows that she has her focus on the show and her career rather than her race or color. 
Nicole Byer's Short Bio:
Nicole Byer is a famous comedian and actress who starred in the comedy script based on her life, Loosely Exactly Nicole and also the prank show Ladylike. Byer has also appeared in the sketch-comedy series, reality show Girl Code, and the Upright Citizens Brigade. 
Speaking of her early life, she cited Whoopi Goldberg, Tina Turner, and Mo'Nique as early inspirations for her career in the entertainment industry and it can safely be said that she has done her talents full justice.
Don't Miss: Hannah Gadsby Partner Talks Beside Stand Up & Weight Loss | All Revealed
Also, she seems to have total love for her parents. In an interview, when asked who she thinks is most beautiful she said, 
"My mother. She is such a ******* lady. Every picture I have of her just emulates and screams beauty. My mother was such a funny woman who marched to the beat of a drum somewhere. She made me believe that being smart and interesting is way better than being some basic *****."
Furthermore, Nicole's love for her parents is also highlighted by some of her tweets. Regretting of how there was no Twitter till her parents were alive, the comedian posted a heartfelt tribute to his late parents through her tweet in July 2011.
"Sure wish twitter was around when my parents weren't dead. They would have gotten father's and mother's day gifts on time!"
Nicole Byer, born on August 29, 1986, in New Jersey, USA, is a famous comedian and an actress famously known for her own show, "Loosely Exactly Nicole."
Also, she has been a part of several other successful projects in her professional life, and her talents and determination have paid her good dividend. But for people who wonder how much money the famous comedian has, no official statement regarding her net worth is revealed by the comedian.