Celebs
Debunking Nicole Sullivan's Illness Rumors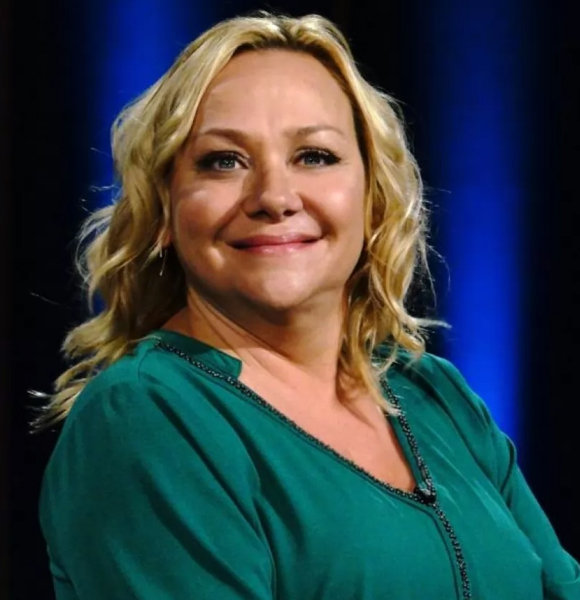 Actress Nicole Sullivan is known for her striking portrayals on-screen and her comedic ability that leaves people with nothing but sheer admiration for her.
While the actress has been entertaining the viewers with her praise-worthy skill, being in the constant spotlight is not new for her. 
Having been in headlines for her brilliant works, she once made it into the tabloid mainstream for her rumored illness. However, debunking her supposed illness, a different truth came to light.
Nicole Sullivan's Illness Rumors
Well, all you read on the internet can not be trusted. Back in 2017, tabloids went crazy over covering Nicole Sullivan's alleged illness.
The rumor was that the American actress was diagnosed with a genetic disease. It did not take too long for the news to propagate into news that later stirred the gossip sites.
However, as there had been no confirmation regarding the rumored Nicole's illness, the rumor somewhat settled down.
But still, there seems to be the debris of the rumor left on the internet. To clarify, Nicole has never been diagnosed with any genetic illness.
Rather, the misinformation sparked after another woman named Nicole Sullivan took to Twitter to share her health detail, which many mistook for the actress.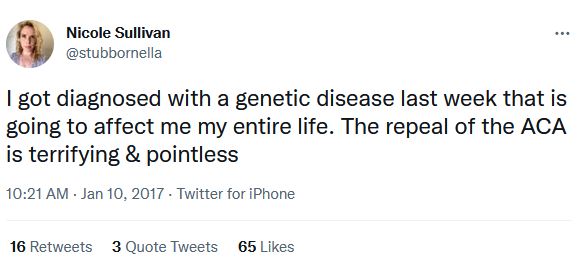 Twitter post that triggered the rumor of Nicole's illness (Source: Twitter)
In the Twitter post of January 10, 2017, the woman with a similar name as the MADtv actress wrote that she was diagnosed with a genetic disease that would sadly affect her entire life.
Somehow, people confused the woman with actress Nicole, which started the tide of misinformation on the internet.
Although Nicole did not suffer any severe illness in the past, she had her share of ups and downs concerning her pregnancy several years back.
Get to know - Brandon Quinn Credits His Wife for Shaping Him Into a 'Better Person'
Nicole's Journey Into Motherhood
While the actress's career was going exceptionally well and garnering considerable attention for her roles in several of her notable series, her pregnancy with her second son, Beckett Edward, came unannounced.
She came to know of her pregnancy during the end of filming Rita Rocks. As reported by People, the actress suddenly got sick on the set, and after her instant check-up, she discovered her pregnency, which she did not expect at the time.
Her happiness was over the roof, welcoming her second child in August 2009. But what concerned her the most about her pregnancy was her pregnancy weight that she had no idea how to lose.
She elaborated her weight loss struggle with Us Magazine in 2010, where she admitted she tried to cut off thirty-five pounds of weight she had amassed after pregnancy.
Fixated on losing weight regardless of the intense effort required, she took on her journey to fitness with all the necessary means.
She dropped her calories intake to 1200 per day and implemented regular exercise in her daily routine.
A part of her healthy diet plan also included cutting off sugar and dairy entirely. Then, the proper diet plan followed by regular running and gym workouts eventually got her to maintain the healthy body weight she desired.
Despite the inevitable inconveniences she faced during her pregnancy, the actress cherishes her motherhood to the fullest as a mother to two sons.