Entertainment
Nikesh Patel's Girlfriend Is Clearly His Future Wife?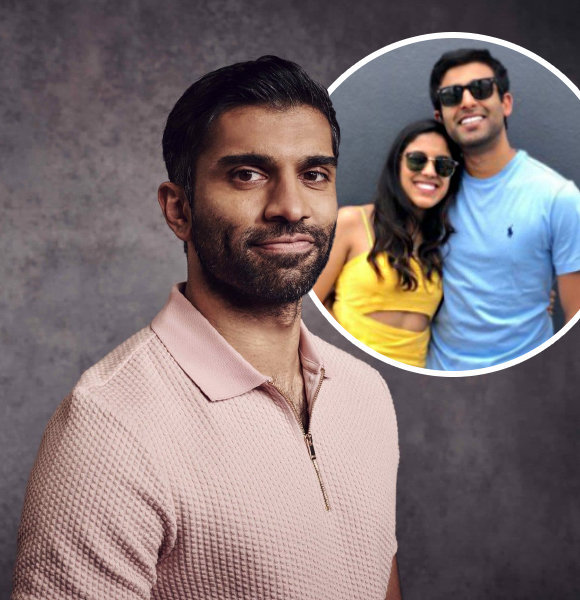 A fabulous actor and a rare one, Nikesh Patel, shortly after stepping foot in the industry, garnered the love of the masses in a large magnitude. 
He has successfully kept the love intact over the years through his appearance in projects such as 'Doctor Who,' 'Starstruck,' 'Indian Summers,' etc. 
And it turns out this outstanding actor's personal life is even more impressive. Luckily, Patel has found the perfect someone who can be his wife and walk hand in hand with him for eternity. 
Who Is Nikesh Patel's Potential Wife?
As handsome as he is, he has found the perfect match for him or maybe even a potential wife. Her name is Nicola Thorp. Yes, the one who played in the ITV soap opera 'Coronation Street.'
Patel and the love of his life, or let's say his future wife have much in common when it comes to their professional life as well. 
The two started their career around the same time and has been in the same show, just for different years. Patel was seen in 'Doctor Who' not long ago in 2019, and his beau was seen in the same show back in 2013. 
Thorp was previously in a relationship with Charlie de Melo, her co-star. 
So, why do we keep calling Nicola his future wife? To be clear, we are not trying to jinx their future, but we don't find any other way to address Nicola, especially after seeing these two openly announce their love to each other on their social media. 
It's a sight to see, let's say!
Patel, age 36, and Thorp have been pretty transparent about their relationship on their respective social media.
You Might Also Enjoy: Nina Sosanya Has Husband In Real Life? Married On-Reel, Reality Doesn't Check Out
From posting pictures of each other to dedicating long captions filled with love, their social media presence is a beautiful sight to witness. 
Their birthday falls almost one month apart from each other, and let's say they know how to reciprocate their love for each other. 
On the occasion of his special one's birthday, he made a special post on Instagram sharing multiple pictures of her. The second slide included a picture of the two in a selfie, just being adorable enough to melt our hearts.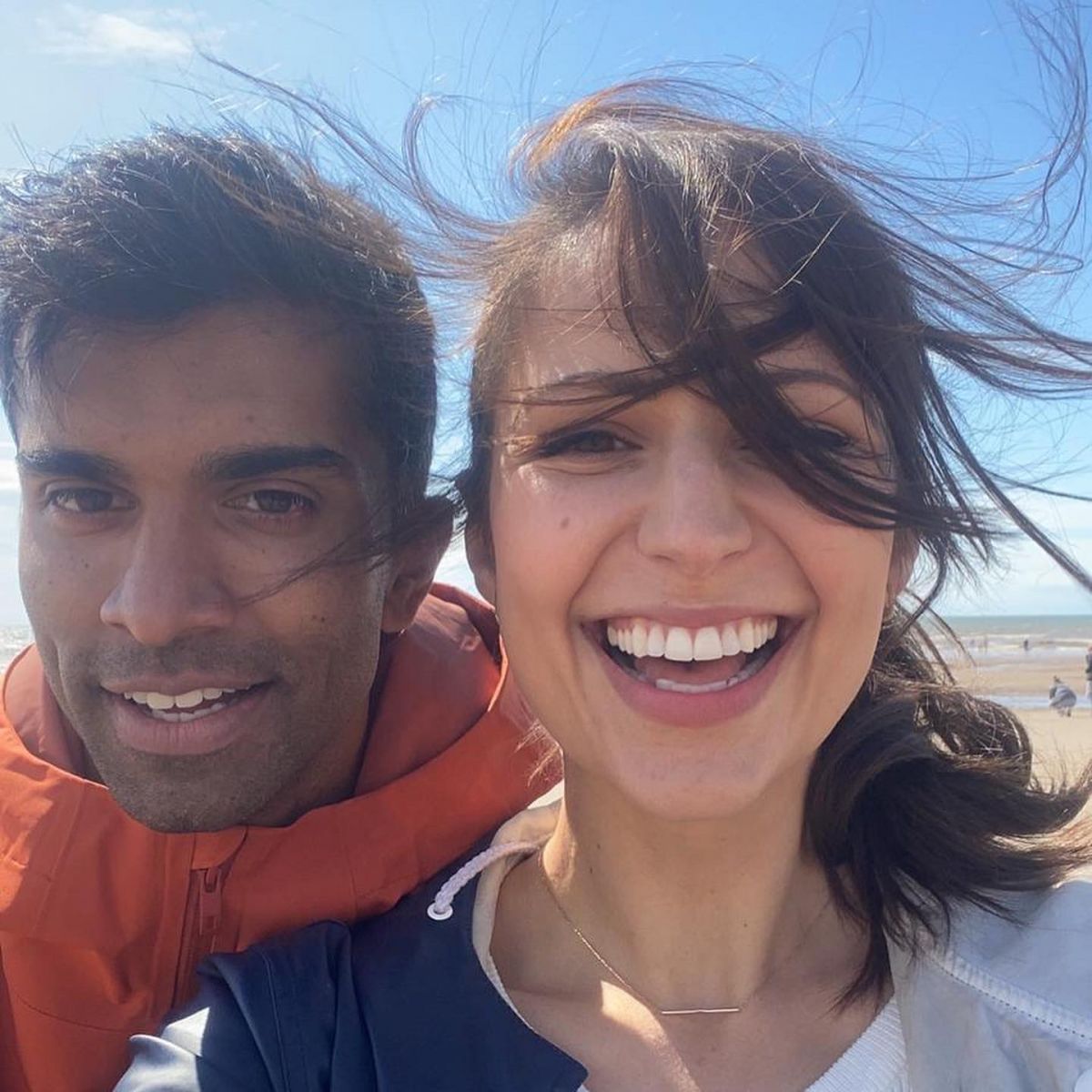 Nikesh Patel With His potential wife(Source Instagram)
Wishing his beau a very happy birthday, he called her his favorite "human otter" and a "mega babe."
Likewise, a month prior, Nicola also took to her Instagram to wish her beau a very happy birthday with a super sweet birthday cake that had a cake version of Nikesh on it(although it didn't look like Nikesh, A+ for the effort indeed) complemented by the lovely couple's picture all around it. 
Their relationship is everything and beyond what a happy relationship can be. And anyone who still has a problem with us calling her his future wife, then this might make you rethink it. 
More From Doctor Who: Derek Jacobi Says Marriage Is Squabble Over Nothing
On the occasion of Christmas, Thorp made a happy holiday post along with her family, and in the middle was her man, present and smiling. 
So it seems like their family is accepting of their relationship. Well, who would have any objection to these two love birds?
It is no wonder that Nikesh and Nicola are officially a couple, and we really do hope to see them referring to each other as husband and wife someday. 
As it seems, Nicola is pretty close to her family, and so is Patel. Born in London, Nikesh is very grounded to his roots and a loving son to his parents. 
Nikesh Patel's Family 
Patel, born in Wembley London, completed his secondary education at the City of London School. 
Patel was born to parents who are pharmacists, and he initially wanted to become a journalist, but he became an actor instead. 
Patel rarely makes social media posts of his family on his social media, but it is as sweet as honey whenever he does.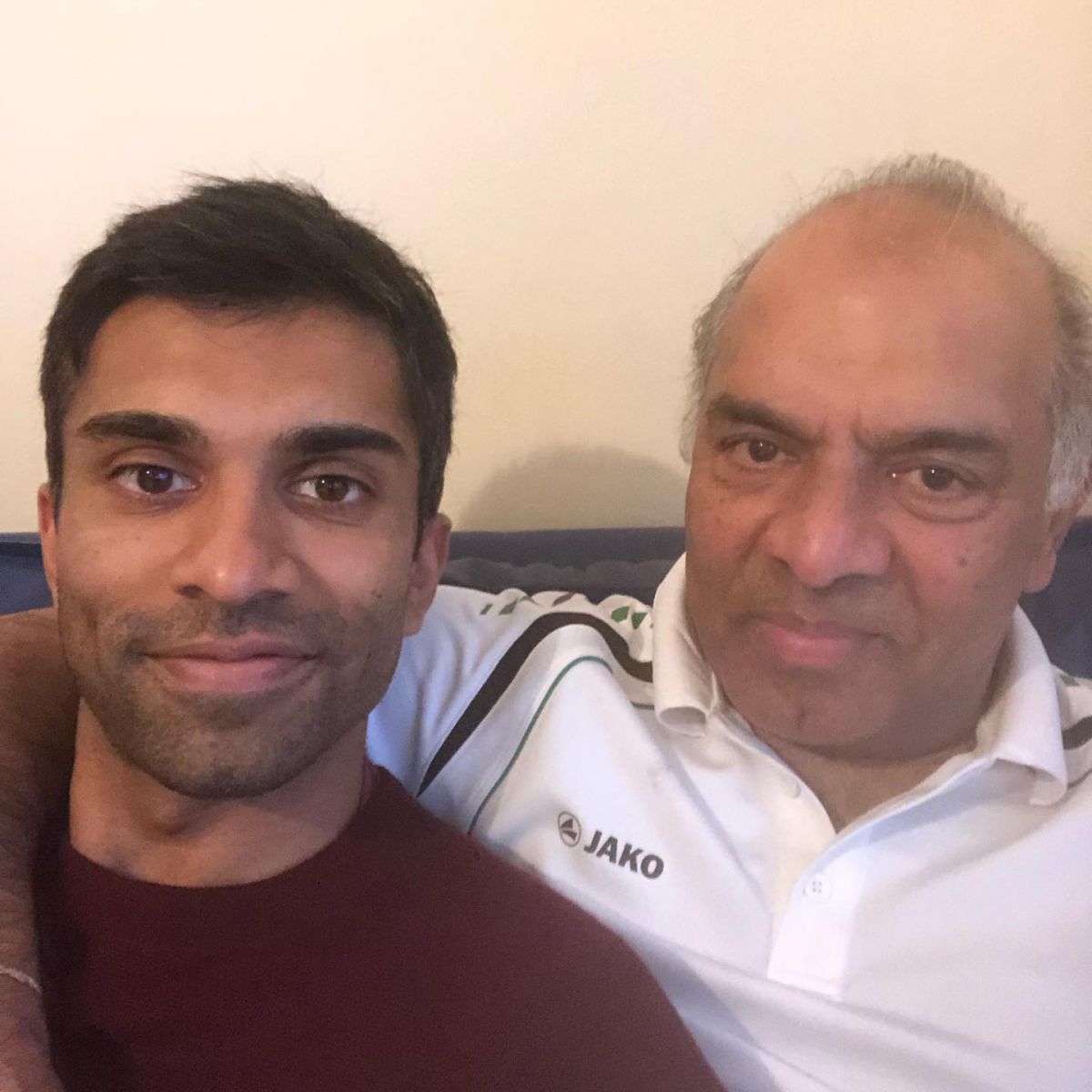 Nikesh Patel With His Father (Source Instagram)
He also has a sister who seems to be married. Patel, who has strong cultural roots, wished his sister a happy Rakshya Bandhan, a celebration where brothers and sisters honor each other's presence in their life and celebrate each other. 
Similarly, he also has pictures with his father and his mother on his Instagram account, both of which show how close he is to his family.