Entertainment
Omari Hardwick's Tattoos Carry Special Meanings for Him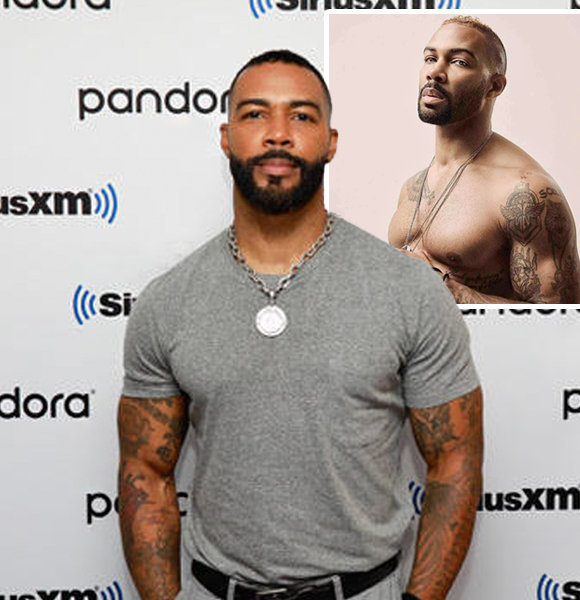 Some people love it, and some people stay far away from it. But either way, tattoos on a person's body go hardly unnoticed. 'Army of the Dead' actor Omari Hardwick is one of the many who deeply appreciate the art of body inking.
He has devoted his body to many beautiful designs over the years and flaunts them proudly on his impressive physique.
However, viewers have also questioned whether the prominent tatts seen on the screen are real or fake. All markings seen on him are 100% real and have gracious meaning behind them to clear all doubts.
Omari Hardwick's Tattoos and Their Meanings
Omari Hardwick has not one, not two, but a whopping 22 tattoos all over his body.
His most prominent one is a pair of angel wings that goes across his back and to his chest. The wings on his chest also have a cross at the tip, which symbolizes religious beliefs.
Additionally, Omari has linked this design of the popular character James 'Ghost' St. Patrick from 'Power.'
According to Body Art Guru, angel wings represent conviction, sovereignty, liberation, and security, whereas an angel wing with a cross at the tip is an expression of a near-death experience or the death of a loved one.
This tattoo is famous amongst his fans, and even they call it the 'Ghost' tattoo as it's the one that's clearly visible on the show.
He had to sit in the makeup chair for hours to get all other designs covered up; that's why we don't see much of his other tatts on the screen.
Furthermore, Hardwick has many other designs that reflect Christianity and his faith in God. For example, he has a modified ink design of Jesus Christ on a cross on his right shoulder.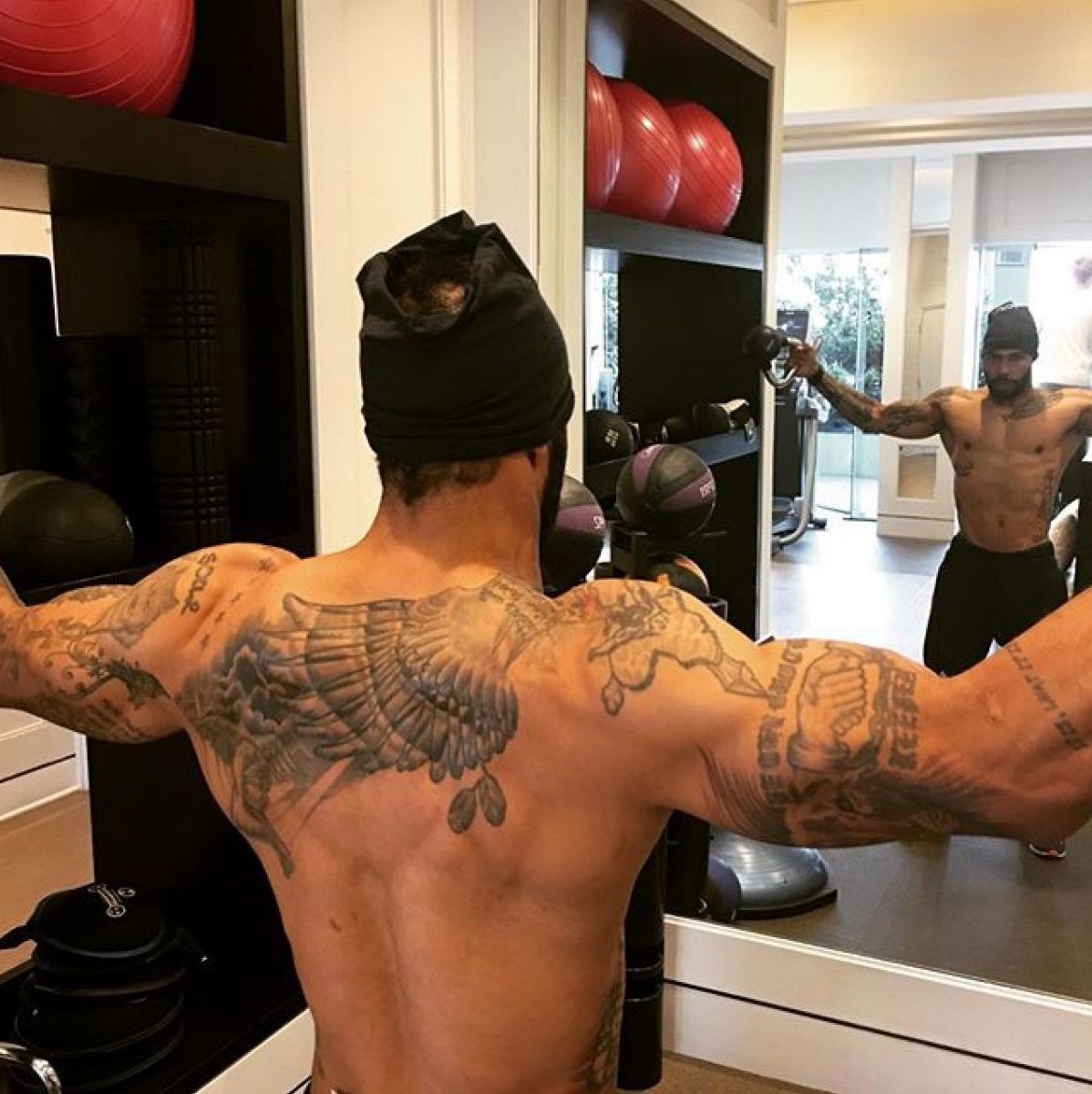 Omari Hardwick shows off his body tattoos (Source: Pinterest)
Get to know - Jennifer Pfautch Bio: Ethnicity And Age- What Is Hardwick's Wife Profession?
Next, he has the gates of heaven topped with angel wings inked on his left shoulder. Similarly, a portrait of the Virgin Mary lies on the top left side of his back. These designs depict his deep faith and devotion towards God and his religion.
Omari has a few tattoos with texts on his arms and chest as well. One of them reads, "And though I had but one life to live, you tell them, I lived it like I had nine. Counting crows, passing time, You tell them I was ready, tell Them, I am fine."
Moreover, Omari has some designs that represent his free-spirited nature. For example, in the inner side of his right bicep, he has three feathers symbolizing freedom, courage, and wisdom.
He also has the popular phrase 'It is what it is' inked on his right arm. Likewise, he has three stars tatted on his left shoulder, symbolizing guidance and hope.
You might be interested in: Cillian Murphy's Tattoo Meanings- Real Or Fake?
The actor also has a fair share of animal designs inked on his body. For instance, he has a turtle on his arms and a wolf, ankh, and raven design on his left bicep.
The wolf, ankh, and raven artwork comes from Scandinavian and Egyptian mythology, representing knowledge, fortune, peace, and passion.
Another animal portrait can be seen on his calf, but the dearest one has to be the lion ink on the back of his right bicep. Lions are widely seen as a symbol of strength and bravery. Interestingly, it connects to his son, whose name is Brave Hardwick.
Likewise, a special design can be seen on Omari's left leg. It's a tattoo of a tree with 'Chilly Boots.' written on it. 
It carries special meaning for him as it is the name of one of his songs on the album Later Decatur released in 2017. Moreover, it is also related to his grandfathers.
In an interview with Anthem Magazine, Omar says,
I had one grandfather call me Chilly as a kid and the other one gave me boots every Christmas.
That explains the meaning behind the design pretty well. Omari Hardwick loves inking his body and says he's even addicted to it.
He got his first tattoo at the age of 21, and since then, he has turned his fit body into a canvas for beautiful designs, and we must say he rocks them pretty well.