Entertainment
Ryan Corr, So Much in Love With Dancer Girlfriend: Beach Holidays Dating
The Australian actor Ryan Corr has found a reason to love hard. Yes, this famous personality is madly in love with his girlfriend and there seems no way of coming out of it but it's not only Ryan, It's the same with his girlfriend too. Don't know who his girlfriend is? No need to vex over it because we got it covered.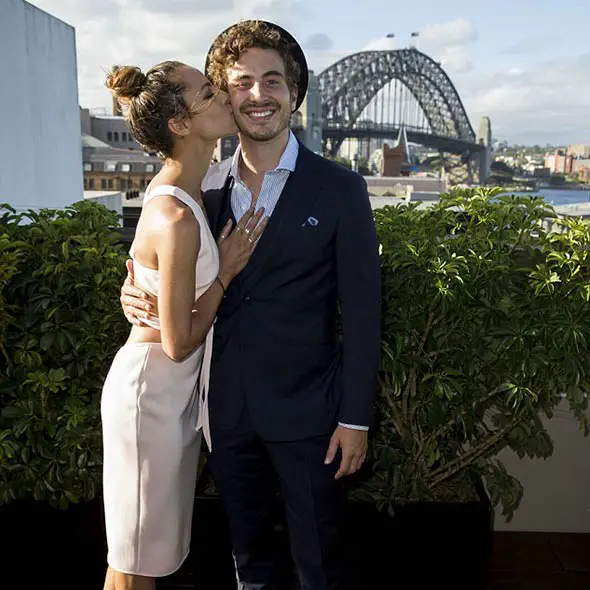 Australian actor Ryan Corr found a reason to love hard and mad. Yes, this famous personality was madly in love with his girlfriend, and there seemed no way of coming out of it.
And it's not only Ryan who had been hit by the love bug, but his girlfriend has similar feelings too. Who was his girlfriend? No need to vex over it because we got you covered.
Alleged Gay Ryan Corr's Dating History With Dancer Girlfriend
In March 2016, Ryan and his then-girlfriend got seen together during the launch of a short fashion film 'Love Yourself, which stars Ryan Corr.
For anyone, who thought this 'Packed to the Rafters' actor was a gay, he had already found the love of his life in a fabulous lady dancer. Yes, his former Australian girlfriend is a dancer, and her name is Kyla Bartholomeusz. Some of the fans know the Dirty Dancing star and her fantastic dancing, choreographing and singing skills.
Interesting:- Chris Evans Single, Gay, Dating, Partner
To talk about the dancer and choreographer ex-girlfriend, she graduated as a scholarship student from Jason Coleman's Ministry of Dance in 2012. She has had the opportunity to work and perform with various national as well as international celebrities such as Flo Rida, Olly Murs, Jason Coleman, Squared Division, Jason Gilkison and many others.
Having being assembled is the famous and renowned Australian tour of Chitty Chitty Bang Bang the musical, Kyla in 2016 came back from dancing and singing in New York City in the musical Dirty Dancing: The Classic Story on stage featured as Cathy and also won an Australia great scholarship, from JOIP on Broadway.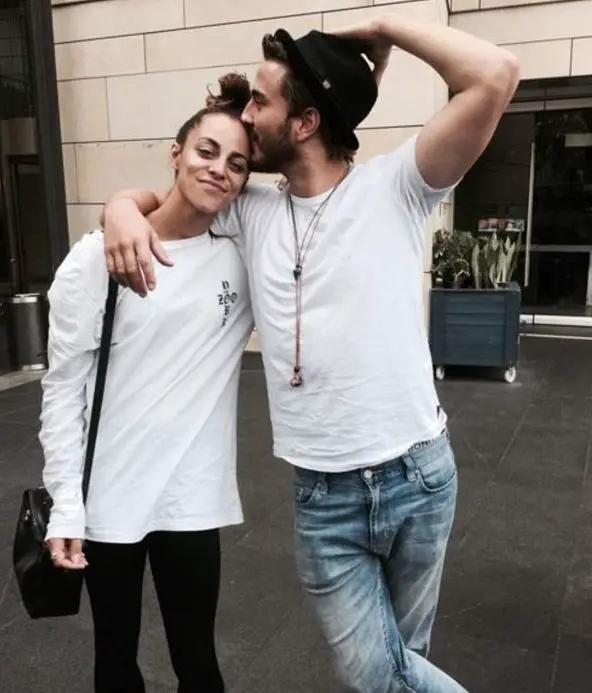 Alleged gay, Ryan Corr lands a kiss on his then-girlfriend, Kyla in a photo from their dating days circa 2016 (Photo:- dailymail.co.uk)
The former couple first began dating since 2015. They are sharing a strong bond of love. In an interview with The Daily Telegraph, Ryan said,
"She is incredible; we are a really good balance for each other. While we are in similar industries, and that can mean being apart and in different states, we understand that is what it takes. I am in awe of her and the work she does."
Ryan got seen with Kyla some months after he got arrested for possession of a freezer bag containing 0.26 grams of heroin in Bondi in May 2014. He told the court that he had never tried it before and pleaded guilty.
He eventually escaped the charges and received a 12-month good behavior bond with no conviction recorded. There's no denying that Kyla helped bring much positivity in his life and helped him get stable in life.
Months after the case, Ryan got witnessed with his then-rumored girlfriend Kyla in White Haven beach, enjoying their time and love and making the most out of the holiday.
Of Live Ramp Up:- Kyle Kuzma Girlfriend, Parents, Ethnicity
The couple never spoke on anything about getting married. Perhaps, marriage plan never came to fruition. 
Dating Woes: Reflects On Romance With Ex-Girlfriends
For the most part, Ryan's romance with his ex-girlfriend, Kyla was a sweet and tender affair.
The Melbourne Australia-native's Instagram post on Kyla's birthday in 2016 is the clear indication of the unbreakable bond they shared during their time together. At the time, he called her "the most beautiful human."
To their fans dismay, the former lovebirds eventually parted ways around late 2016. The fact that they didn't openly publicize the end of their dating life was very telling.
Two years after the split, Ryan referenced his romance with Kyla and called the affair 'a different' experience. He then added:-
'You get more of an understanding of who you are, I think, when you arrive at 30. So I'm looking forward to it."
Before Kyla, he had enjoyed plenty of high-profile romance including Dance Academy's Dena Kaplan and lad's mag model, Imogen Bailey.
Bio Unveils Age & Gay Roles
Ryan Corr was born on January 15, 1989, in Melbourne Australia and currently ages 30 years old. He attended and graduated from the National Institute of Dramatic Arts. His career as an actor started at the age of 13 with the film titled 'Opraholic'.
Explore:- Ray Allen Wife, Gay, Kids, Net Worth
Since that age, Ryan has worked in many movies like Where the Wild Things Are, Before the Rain, 6 Pilots and much more. He is widely known for his roles in Packed to the Rafters, Love Child, Wolf Creek, The Water Diviner, and The Howling Man. Currently, Ryan Corr is portraying the character of Blair Finch in a Sci-fi TV series 'Cleverman.'
His only portrayal of gay comes in the shape of the character Timothy Conigrave in the 2015 film Holding the Man. In 2019, reports began to circulate that he would star in a new black comedy-drama alongside actor Anthony LaPaglia.