Music
PartyNextDoor's Dating Speculations- Has a Girlfriend Now?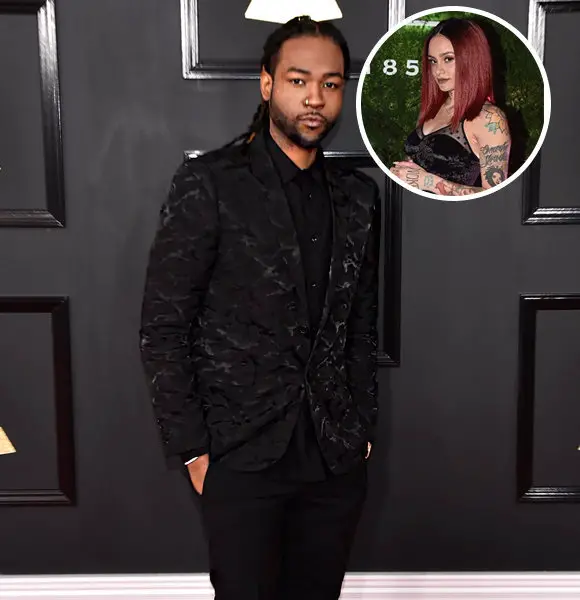 PartyNextDoor, real name Jahron Anthony Brathwaite, is a multi-millionaire producer, rapper, and singer, who belongs to Drake's record label.
With ongoing fame, the star is surrounded by many dating assumptions, and questions including 'who is PartyNextDoor's girlfriend?' are always on the rise. 
So let's answer those today.
Does PartyNextDoor Have a Girlfriend?
The singer PartyNextDoor is single at the moment.
So if not now, who was the star rapper previously linked to?
Previously linked to many big names like Kylie Jenner and Kehlani, PND has made one of his relationships official.
Let's start with PND with the alleged girlfriend, Kylie Jenner.
The dating assumptions began when the star asked alleged girlfriend Kyle to be in one of his music videos, Come and See Me.
Caption: PARTYNEXTDOOR - Come and See Me [Official Music Video] (source: YouTube)
Commenting on the relationship, Jenner stated,
"He asked me to be in the 'Come and See Me' video, and that was after Tyga."
After stating this, Jenner then proceeded to clear out any dating rumours with PND she quoted,
"Me and Party have a cool relationship,"
"I think he's so talented, and I love his music. But I wouldn't say we dated."
Adding on to the speculations, she stated,
"It never really got to that boyfriend girlfriend stage. It was just fun. I was doing what I wanted to do."
If we talk about the music video the stars collaborated in, uploaded on June 23, 2016, with more than 99 million views, Kylie looks absolutely beautiful in it. 
Moving on to the star rapper's romantic life, PND reportedly had a relationship with girlfriend Kehlani around 2015.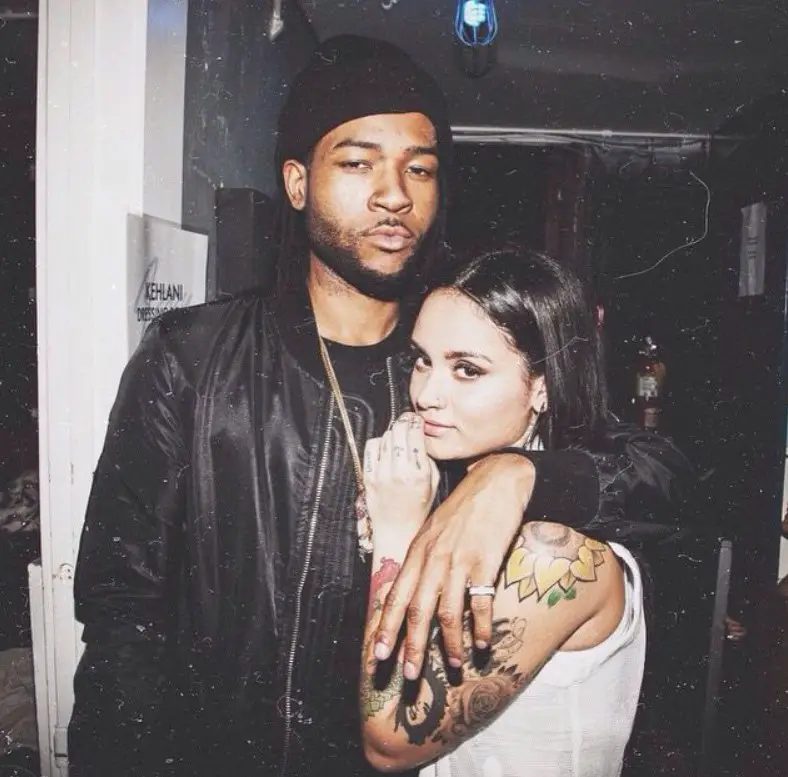 PND with former girlfriend Kehlani (source: Pinterest)
With a small duration, the said relationship came to an end in the same year.
Also Read About: Kehlani Pregnant, Boyfriend, Baby Daddy
After breaking up with PND, Kehlani started dating NBA player Kyrie Irving.
But the speculations and assumptions started once again when in March 2016, PND uploaded a post on Instagram with the caption,
"After all the shenanigans, still got the R&B singer back in my bed."
This led to the backlash towards Kehlani, as many believed her to be still dating Kyrie Irving.
With caption,
"Today I wanted to leave the Earth."
Kehlani uploaded a photo in the hospital the next day.
Explaining the situation, PND stated,
"I regret how it went down,"
"Big time I regret how it went down. I look into people's eyes, and I know they think I'm a bad guy. There's a lot of details that people don't know."
Moving on with backlash and many rumours, there were even some who tagged PND as a gay man.
Gay Rumors and Net Worth
The rumours about the star's sexuality started after his audio release of the song SHOWING YOU.
Explore :Debunking Jimmie Walker's Relationship Rumors- Has a Wife?
With lyrics containing the words boy and love, many are under the impression that the song might be about a guy.
But half of the fandom also believes it must be a representation from a female's point of view.
Well, there are many assumptions regarding the song, but none of them is backed up as the star has not yet commented regarding the rumour.
Speaking of lyrics, songs, and career, PND has reached an amazing height of success throughout his music career.
Evidently, holding a raving net worth of $8 Million at the age of 29 years old, there is more to come from the star's side in terms of success.
So, be sure to keep up with the updates!