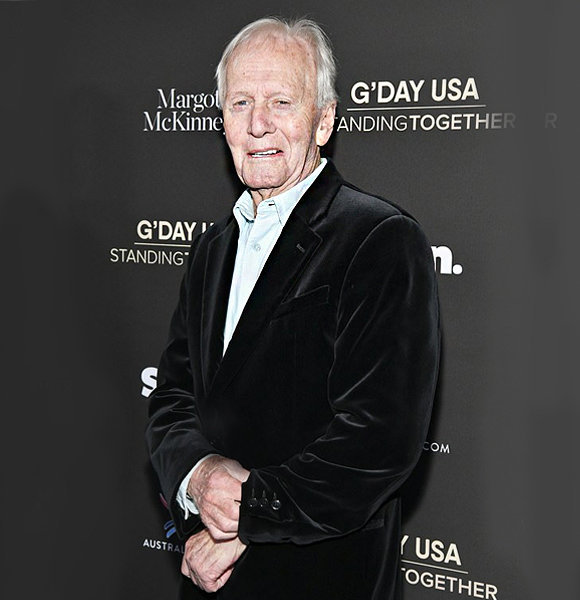 Famous for his portrayal of Michael Dundee in the movie 'Crocodile Dundee,' Paul Hogan's past performances still mesmerize the fans.
The fans haven't let go of his popular role and are still holding onto him as Michael Dundee. 
It's been years, and he has come to an age of retirement, and questions like, 'is paul hogan still alive?' have been arising because of his relatively lower on-screen appearances.
With that comes the curiosity regarding the actor's involvement in the industry as of recent.
Paul Hogan to Retire from Entertainment Industry?
Paul, age 82, has been thinking of retiring from the entertainment industry for a long time now. But unfortunately, he couldn't retire due to many circumstances and kept going on with his acting career. 
According to Paul, he had already retired in his head when he portrayed the role of Michael Dundee in the movie 'Crocodile Dundee.' 
As it turns out, the famous director Dean Murphy is a dear friend of his. Moreover, Paul once stated that he loved Murphy's sense of humor and backed out of retirement every time because of the character he portrayed. 
Read Also: Zsa Zsa Gabor, Glamorous Actress of the 20th century, is Dead at the age of 99!
Dean directed, produced, and co-wrote Paul's latest movie, 'The Very Excellent Mr. Dundee.' The film sees Hogan, about to be knighted, thrust back into the limelight and trying to save his tainted reputation.
Despite all his excellent performance and movie offers, Paul has finally decided to retire from the entertainment industry. 
Moreover, he retired from being a part of a non-profit organization, the John Oishei Foundation.
At this age, Paul decides to stray away from the spotlight and enjoy a laid-back life. 
Because of his private lifestyle, many have been curious about his whereabouts and whether he is alive or dead.
Our beloved 82-year-old star is well and alive, with several more years awaiting ahead.
Once, he stated something about being homesick and moving back to Australia. So, is he back in his home country?
Explore About: Barry Humphries And His Marriages Over The Time
Back to Australia?
Paul has been living permanently in the States since 2005, but he has missed his home country a lot more since the pandemic. 
Moreover, his son, Chance Hogan, has been an American since he was born and raised there. So, he couldn't completely move back to Australia.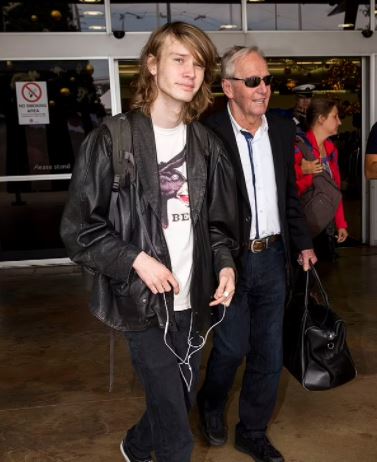 Paul with his son (Source: Dailymail)
Regarding his homesickness, Paul Hogan stated, "I'm surviving. I'm homesick, but I'll be back for Christmas… Looking forward to the end of this stupid disease."
Moreover, expressing his difficulty during the lockdown, the actor said, "[I'm] bored in lockdown, and the minute I can get on the plane without being locked in a hotel for two weeks, I'm back."
More on Death Rumors: What Stirred Ash Kaashh's Death Rumor? All You Need to Know about Her
However, he also wishes to be near his son and be a part of his life, which keeps him from moving to Australia permanently.
But, the actor did not specify if he was only willing to visit Australia for a holiday or actually settle there.
Regardless, Paul's retirement life away from the entertainment industry serves him well at his elderly age as he has plenty of quality time for himself.
This also means that he won't be gracing big screens with new projects anymore, but the mark he has left behind with his outstanding portrayals in the past is enough to keep his fans reminiscing.