Celebs
Penelope Wilton's Life After Separation from Her Husband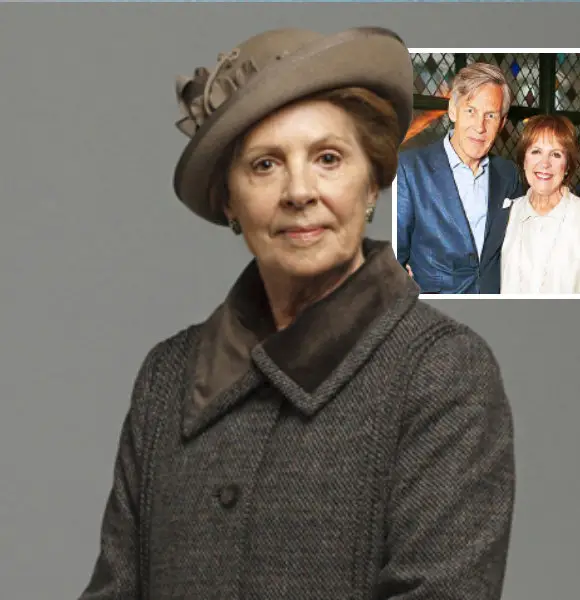 Penelope Wilton, a glorious actress of her time, is someone who dominated the big screens portraying a gazillion films and TV series since longer than most of you were even born. But despite her tremendous professional accomplishments, her love life tells a different story. 
The actress has had two failed marriages in the past. After her first marriage took an unexpected turn, she was lucky in to love to have found her second husband at a later age. But, the once blossoming love also took a different turn leading to divorce. 
However, though it has been several years since her separation from her second partner, Penelope said, 'I'm very happy as I am,' confirming she has already made peace with her rocky love life.  
Penelope Wilton on Separation from Second Husband
'I live on my own. I've lived on my own for quite a while now. I don't mind it at all,' is what Penelope told Saga in 2015 when talking about her life after her divorce from her second husband. 
Later in life, the After Life actress came across her second partner, Ian Holm, when finding love somewhat seemed a distant idea. Little did the actress know that fate would bring her to tie the knot for the second time, at the age of forty-five. 
Ian, who unfortunately passed away in 2020, was also an astounding actor. He shared the screen with Penelope in the 1992 release The Borrowers and the 1998 release The Return of the Borrowers.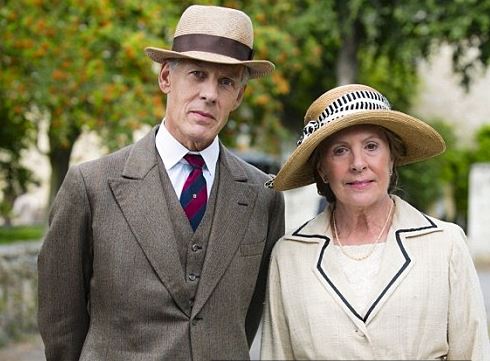 Penelope Wilton with her on-screen partner in Downton (Source: Dailymail)
More on - SNEAK PEEK on Kayvan Novak's Swoon-Worthy Chemistry with His Wife
Taking both professional and personal relationships hand-in-hand, the pair shared perfect chemistry but little did they know the chemistry would soon shatter. Having been married for almost a decade, Penelope and her ex-husband separated legally in 2001. 
However, Penelope, notoriously tight-lipped about her separation, refused to talk about her second marriage when interviewed by Saga a few years back. But cared to say that she was 'very happy at certain times in both marriages, but they didn't work out.' 
Although she did not prefer talking about the insides of her separation from her second husband, she was open to sharing her post-divorce life.
Seemingly the 75-year-old is relishing a resounding life with her loved ones around. 
Well, then what about her first marriage? 
Penelope's Former Partner Married Her Sister? 
The Pride and Prejudice actress's first marriage dates back to 1975 when she was at the age of 29. Two years into their marriage Penelope and her former partner, late actor Daniel Massey, welcomed a baby girl in 1977. 
However, before her daughter, Alice Massey, the former couple went through a traumatic experience having a stillborn son. Regardless, they were blessed with parenthood again. 
Penelope Wilton with her daughter, Alice (Source: HelloMagazine)
Get to know - Tony Curran's Decade Long Marriage with Wife- A Happy Family!
But for some unaddressed reason, the couple broke their vow of sharing a lifetime of togetherness when they separated in 1984, ending nine years of their nuptials. 
Surprisingly, something unexpected happened after a couple of years of their divorce. Penelope's former first husband had tied the knot with her sister. 
Although the actress admitted the situation did not affect her bond with her sister, at the same tie, she also confirmed 'it wasn't all easy.' 
Obviously, it is pretty understandable how difficult it might have been for the actress to keep her cool with the twisted situation. Still, just a few years into her singlehood, love found her again when she encountered her former second husband.