Celebs
Insight on Philip Rucker's & Carol Leonnig's Relationship
Whenever one hears Philip Rucker another name that directly pops up in the mind of many is Carol Leonnig. So, what really is their relationship?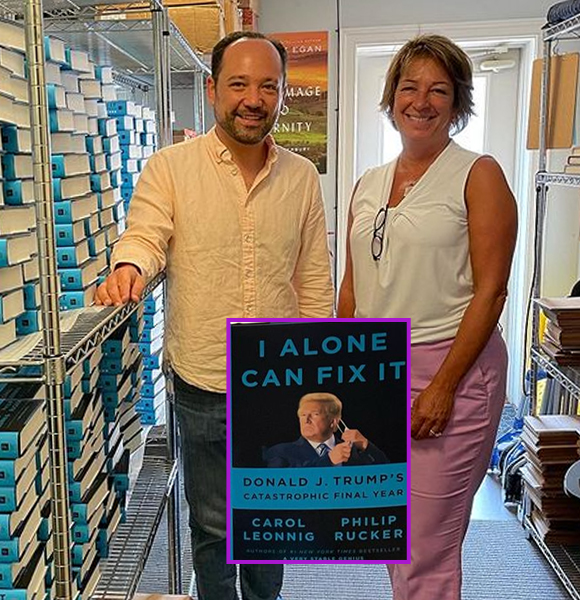 American reporter Philip Rucker has worked in the journalism industry for decades now, yet when one hears his name, another name directly pops up in the mind of many, Carol Leonnig. 
Their chemistry is quite charming, and having worked together for many years, people cannot stop but think if the two have a relationship outside their work life. 
Are Philip Rucker and Carol Leonnig Married?
Philip Rucker and Carol Leonnig are known to do everything together... Well, almost!
During the Trump administration, the two were very active in doing interviews together, and they watched the Trump administration from up close. 
The two did more than 200 interviews together. Having a first seat at what underwent and how did Trump administration performed during its time, the two garnered information on basically everything anyone would want to know and beyond. 
Eventually, the two Pulitzer prize winners decided to release a book named "A Very Stable Genius," which was a review of Trump's first three years in the presidency that went on to do very well. 
The duo recently published and released another book, "I Alone Can Fix It," which again surrounds the Trump administration. The book unfolds the affairs that took place during Trump's final year in office.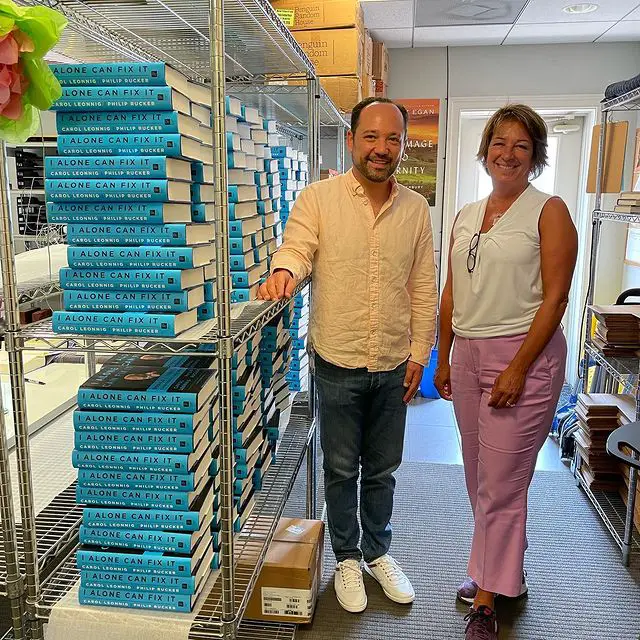 Philip Rucker With Carol Leonnig Signing Their New Book (Source Instagram)
With a pair that have been in the business together for a long time, one would generally think that the two have something going on. 
Yes and No!
Yes, for if Carol is married, and No, for if she and Philip are married. 
The two are not married and have limited their relationship to that of acquaintances and friends. However, Carol is a married woman who is married to John Reeder. 
For those who are still asking the question, "Is Philip Rucker married," then the answer is clear-cut no. The political analyst of the NBC news is unmarried, but his personal life seems to be far from lonely. 
More On: Meet CNN Analyst Bob Beckel Ex-Wife Leland Ingham Beckel: Married in 1992 And Have Two Children
Philip Rucker's Personal Life
Rucker's life as a single guy might look as lonely for many, but by the looks of it, the American reporter rarely gets time to go looking for love. 
Philip is a dad to a cute little fur baby who is absolutely adorable. 
We would not even walk out of the house, leaving this cutie behind! Wonder how Rucker goes to his work every day. 
His sweet Axel (the name of his dog, by the way) turned one year this year, and Axel's birthday was celebrated with a custom-made cake that looked exactly like him.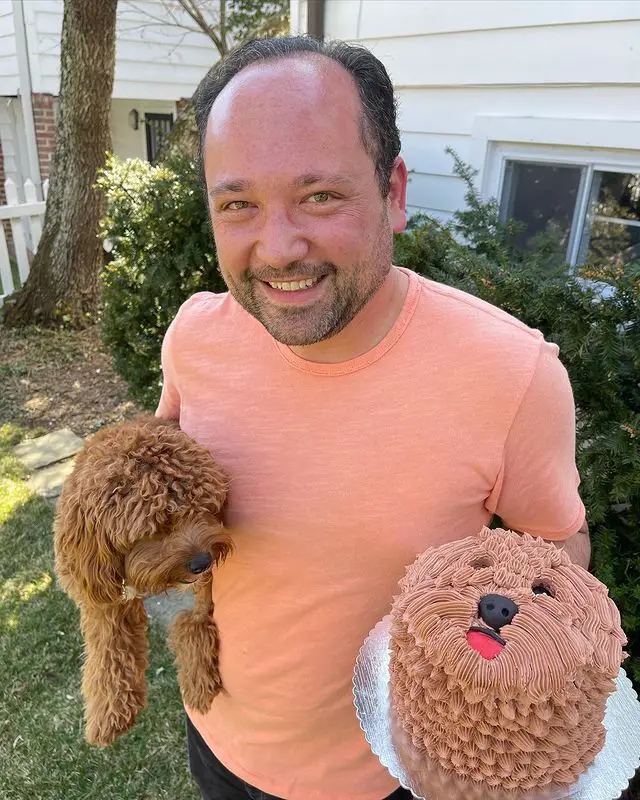 Philip Rucker Celebrating His Dog's First Birthday (Source Instagram)
Happy One Year, Axel!
His personal Instagram is less him and more of his cute dog, and honestly, we do not mind. Axel was born on a farm in Pennsylvania, and he is a mix of a spaniel and a poodle. 
"He's a bundle of joy — and, by far, the best thing to come out of the year 2020!"
Wrote the pet father while celebrating his Axel's arrival. Also, who says Philip does not have a woman he loves in his life?
There might not be a romantic interest, but he has a deep emotional bonding with another woman, his mother. Rucker is close to his mom and considers her "the strongest and most loving person."
You Might Also Like: CNN "Fareed Zakaria GPS" Host's Views on Religion: His Married Life, and Controversies
Due to a lack of solid dating or romantic history with women, Rucker is speculated to be gay at times. However, these rumors are just specualtions with no strong base to them. 
Therefore, we cannot confirm these speculations. Nonetheless, he seems to be very informed about the ongoing happenings in the LGBTQIA+ community, both socially and legally. 
Although Rucker lives a single life and works as the White House Bureau Chief at The Washington Post, his life seems to be perfect just as it is. After all, what better companion than a little fur ball that moves and cuddles with you whenever you want to.