Entertainment
Pilar Pascual Gets A Kiss From Her Fellow Co-Star, Is He Her Boyfriend?
Pilar Pascual and her co-star's cozy Instagram live sparked the rumors about the two dating and fans cannot stop shipping her co-star as her boyfriend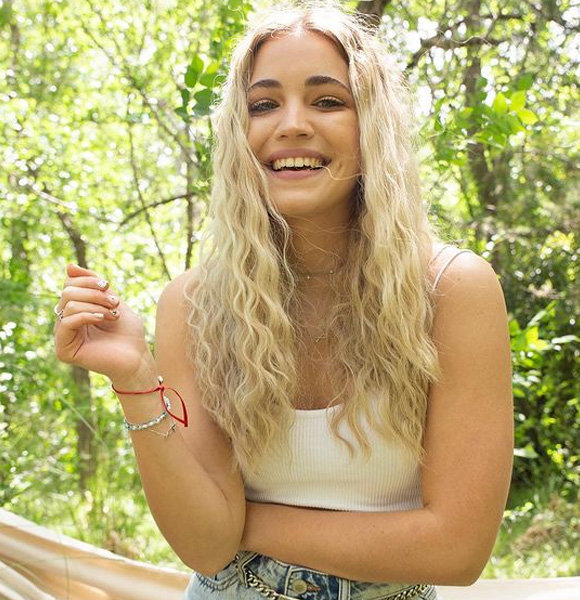 Argentinian artist Pilar Pascual shares quite a good bond with her co-star from the Netflix show, Goenvivo. Fans witnessed her beautiful relationship with her co-star El Purree when he hugged her and kissed her forehead during an Instagram live. 
Who Is Pilar Pascual Dating? 
Pascual is a singer of the Netflix show, Goenvivo. However, her relationship with other stars of the show is quite interesting. 
In the show, Pascual and other singers of the show engage in musical performances in front of thousands of fans and supporters. 
The show got canceled after a few seasons, but the fans of the show are still not over the chemistry of Pilar with the other star of the show, El Purree. 
The pair's chemistry is simply adorable, and it was clearly evident on an Instagram live, shared by one of the fan accounts of the show.
On December 2019, the stars of the show appeared on Instagram live together. The two shared a very comfortable nature with each other.  
During the live, Pascual leans in to hug Purree, and he lands a gentle kiss on her forehead and hugs her.
Posting the live, the account wrote (translated),
"and they say are not in love"
Without concrete evidence of their relationship, it can only be assumed that it was a gesture of friendship. But the two used to attend events together. 
"Thankyou very much for supporting us so much and making us so happy (translated)," wrote Pilar while attending Nickelodeon Kids Choice Awards with El Purree.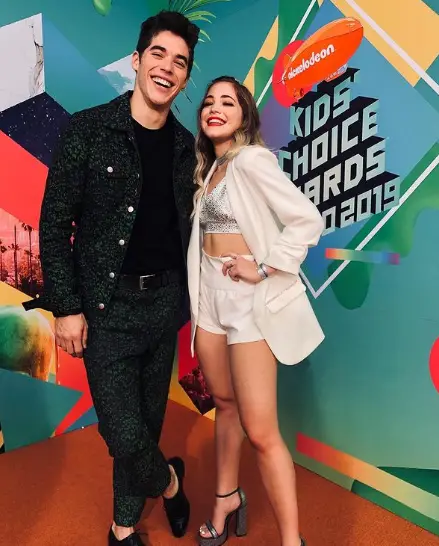 Pilar Pascual And El Purree (Source- Instagram)
But fans' ship quickly sailed when El Puree started posting pictures with another woman, who is now his girlfriend. 
El Purree is now in a relationship with Malena Ratner. She is also the costar of his upcoming series "Pompidú."
But Pascual's adorable relationship with her co-stars does not end there. She also shares good chemistry with another star of the show, Axel Muniz.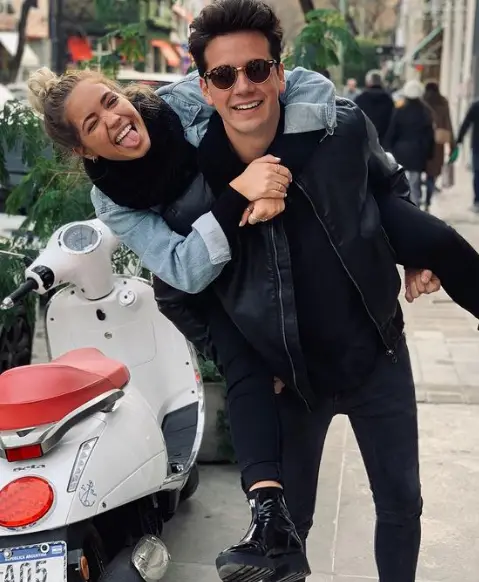 Pilar Pascual And Axel Muniz (Source Instagram)
But there is no reports of their linkup, so it can only be assumed that the two are good friends with each other. 
To this day, Pascual has kept the details of her boyfriends concealed, and she only shares details of her work and career with her fans on the internet.
More On Pilar Pascual
Pilar Pascual, age 20, was born on April 22, 2001. Her birthplace was Neuquén, Argentina. She is not only an actress and a singer, but she is also a dancer.
Pascual started learning to dance at the age of 9. Talking about the family, she has 4 siblings. Her family shifted to Mexico from Neuquen, Argentina.
She made her first web show appearance by playing the lead role in the musical romance series, Go! Live Your Way, in 2019.
As of now, she is a leading artist in Latin America, and it is only a matter of time when his her amazing talent reaches to big screens of the world.